Tickets are now on sale for Super 6s Finals Day on 28 Jan 2024.
U18 tickets from only £5, adults from £15
A family of four can go for just £50
See 6 games in one action packed day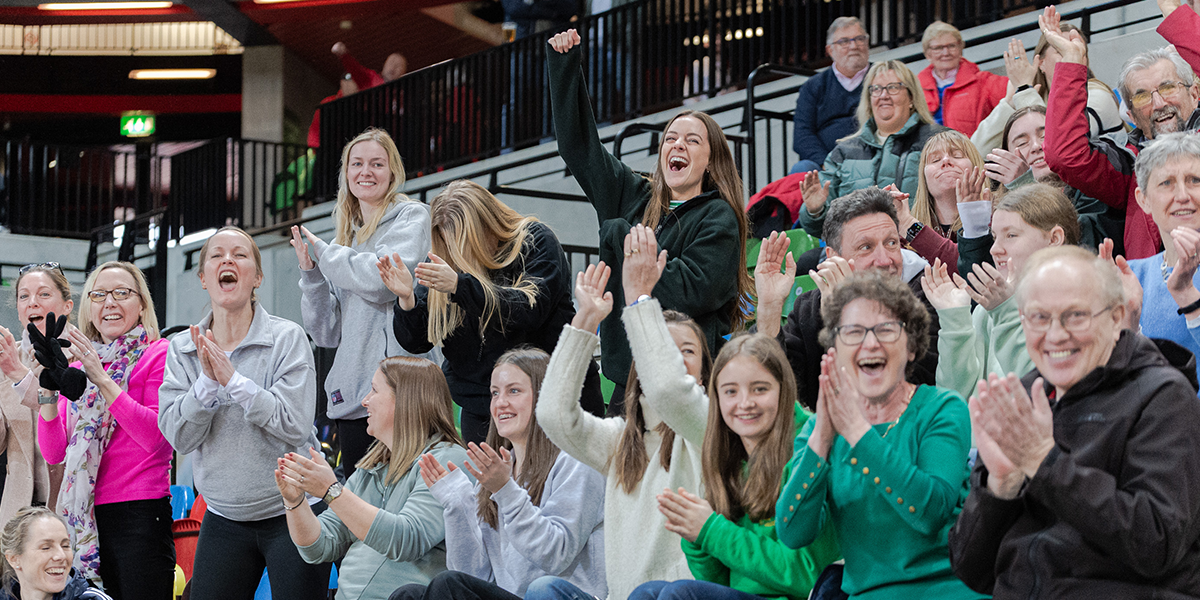 Get Your 2024 Super 6s Finals Day Tickets
Don't miss out as 'Hockey's Big Day In' returns
Buy Now
Ticket types explained
Derby Arena is state of the art and holds 2,200 spectators. We have lots of choice for fans with a range of different ticket types and prices.
Arena plan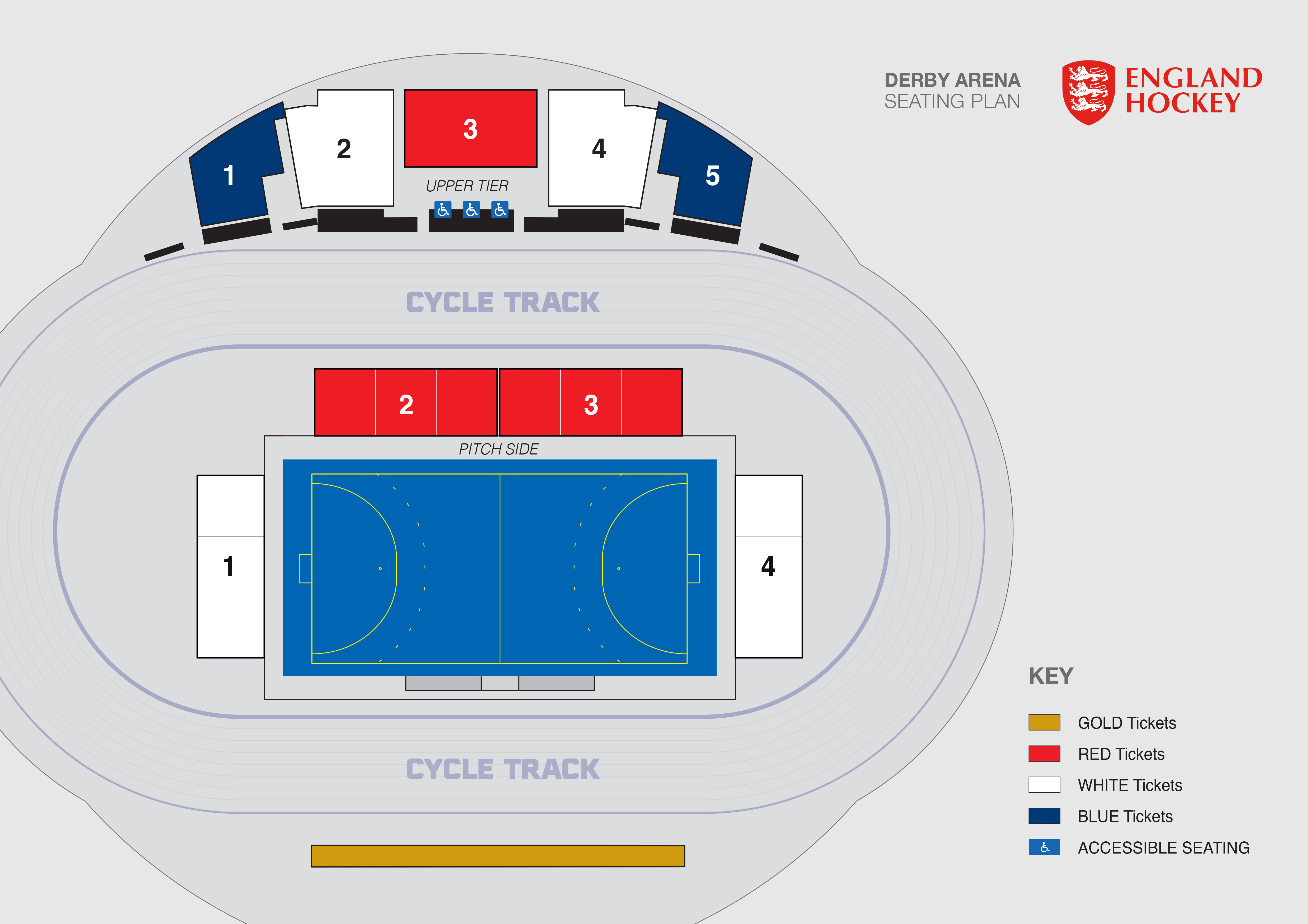 Gold: Private VIP seats with an elevated side view of the pitch and access to a private lounge with refreshments
Red: Premium seats with a view from the side of the pitch, chose from pitch side below the velo track or elevated seats level with the halfway line
White*: Great seats at pitch level behind the goals, closest to the action or above the velo track with an elevated view.
Blue:  Great value seats from just £5 for U18s with an elevated view from the side of the pitch
Ambulant and accessible bookings : can be made by email tickets@englandhockey.co.uk
Each booking comes with a free companion ticket.
*Please note there may be a protective net between the field of play and your seat.
For access information click here.
Upgrade your day
To celebrate our move to Derby we can offer a hospitality package with our gold tickets, which include:
Private VIP seating with a side view above the velo track.
Access to private lounge
Special guest Q&A with GB athletes
Free tea and coffee
Light breakfast refreshments upon arrival
Parking tickets
Spectators can purchase car, minibus and coach parking for the event from our ticketing site here simply add car parking, or mini-bus/coach parking to your ticket booking as an 'additional product' before the checkout stage – your parking ticket will be emailed to you after your purchase.
Please do NOT use the MiPermit website to purchase parking for this event, England Hockey or Derby Arena will not be able to refund any purchases made through this.
Blue badge parking
Please email transport@englandhockey.co.uk no later than 5 days prior to the event to reserve a space.
Group bookings
Groups of 10+ can reserve now and complete the purchase up to a month later.  
Please complete the group booking form here and a member of the ticketing team will be back in touch.

If you are a member of a club who may be competing in the finals day, please speak to your club Super 6s contact about a club ticket shop which is being set up.