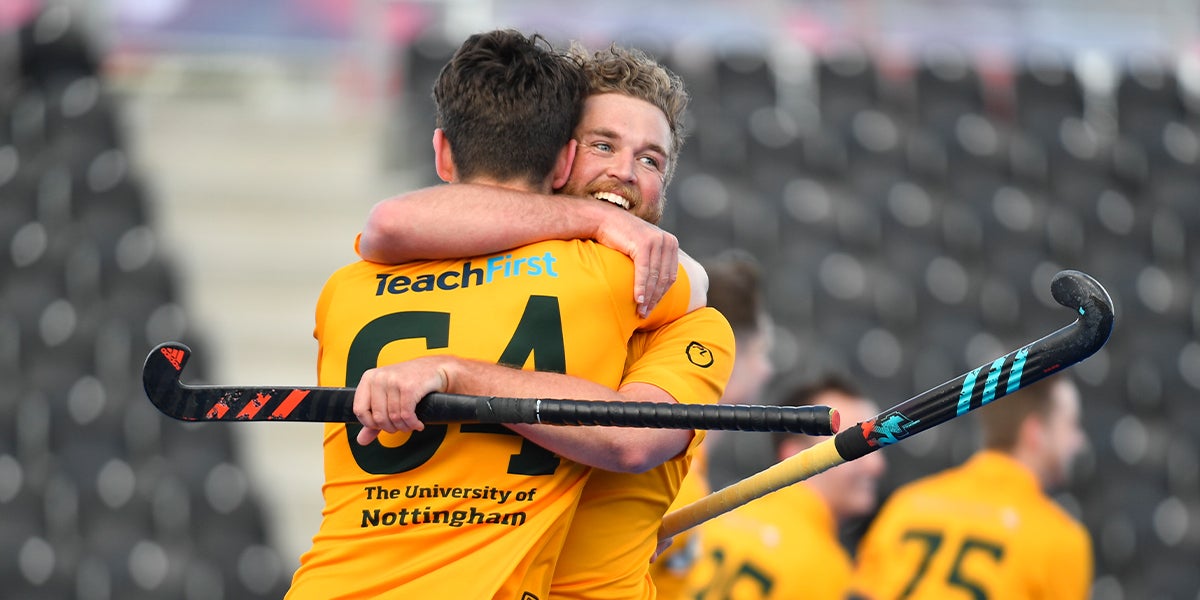 England Hockey Club Championships
All you need to know about England Hockey's exciting knockout competitions
Entries into all 2021-22 EH Championships are now closed.
Following a disruptive couple of seasons due to Covid-19, we are hopeful that the EH Club Championships will return to full strength in a 'regular' season for 2021-22*.
The EH Club Championships are the premier knock out cup competitions available in England. Test yourself against teams of a similar ability standard as well as teams you might not usually face in league hockey. Team up with your mates or play against them. There is always plenty of action and excitement in the EH Champs, with a big day out for all the finalists. This is your chance to be a champion! Make sure you are in it, to win it!
Following the roll out of the AGM resolution several changes will be implemented for the new season.
For more information about the various competition offers the EH Club Championships provide, click on the appropriate TYPES OF COMPETITION link below.
*Although we are hopeful of more hockey taking place and being able to deliver a 'regular' season in 2021-22, we have learned that things during the pandemic can change quickly. We will continue to follow any Return to Play guidance that is applicable at the time of the competition and will keep participants fully up to date of any changes that may be enforced at any time. Access the latest Covid-19 guidance under RELATED INFORMATION below.
For queries, contact the England Hockey Competitions Department (EHCD) on; competitions.info@englandhockey.co.uk