England Hockey has recently made a commitment to the Sport and Recreation Alliance 'Mental Health in Sport Charter' and have developed an action plan that looks at mental wellbeing across the whole sport. The campaign 'Goal in Mind' highlights the importance of mental health and wellbeing and the benefits that hockey can bring.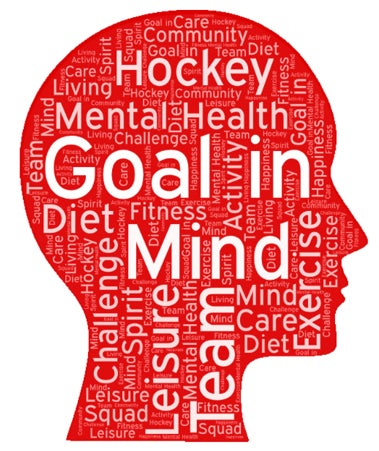 The links between good physical health and mental wellbeing are well recognised. Physical activity such as playing hockey can be very beneficial for mental wellbeing and there has never been a more important time to look after our mental wellbeing.
A recent Public Health England survey reveals more than eight in ten (83%) people have experienced early signs of poor mental wellbeing including feeling anxious, stressed, having low mood or trouble sleeping in the last 12 months. We recognise that these can be a natural response to the challenges of everyday life, but they can become more serious if people do not act.
England Hockey is committed to informing and supporting all England/Great Britain Hockey employees, athletes, clubs, organisations and participants by raising awareness of mental wellbeing; helping them to reach and maintain their wellbeing goals through education and training, participating in wellbeing activities and making use of all the valuable resources available. Our goal is to tackle the stigma around mental wellbeing and to create an open and supportive culture where conversations about mental health and wellbeing are commonplace.
Using the power of sport and the framework of the Five Ways to Wellbeing, our GOAL is to support everyone involved in our sport to achieve their mental wellbeing GOALS and have healthy MINDS!
Here you will find links to many resources to help you in achieving these goals.