A Chance Encounter Led to Hampstead & Westminster's Joe Hillyer Pulling on the Poland shirt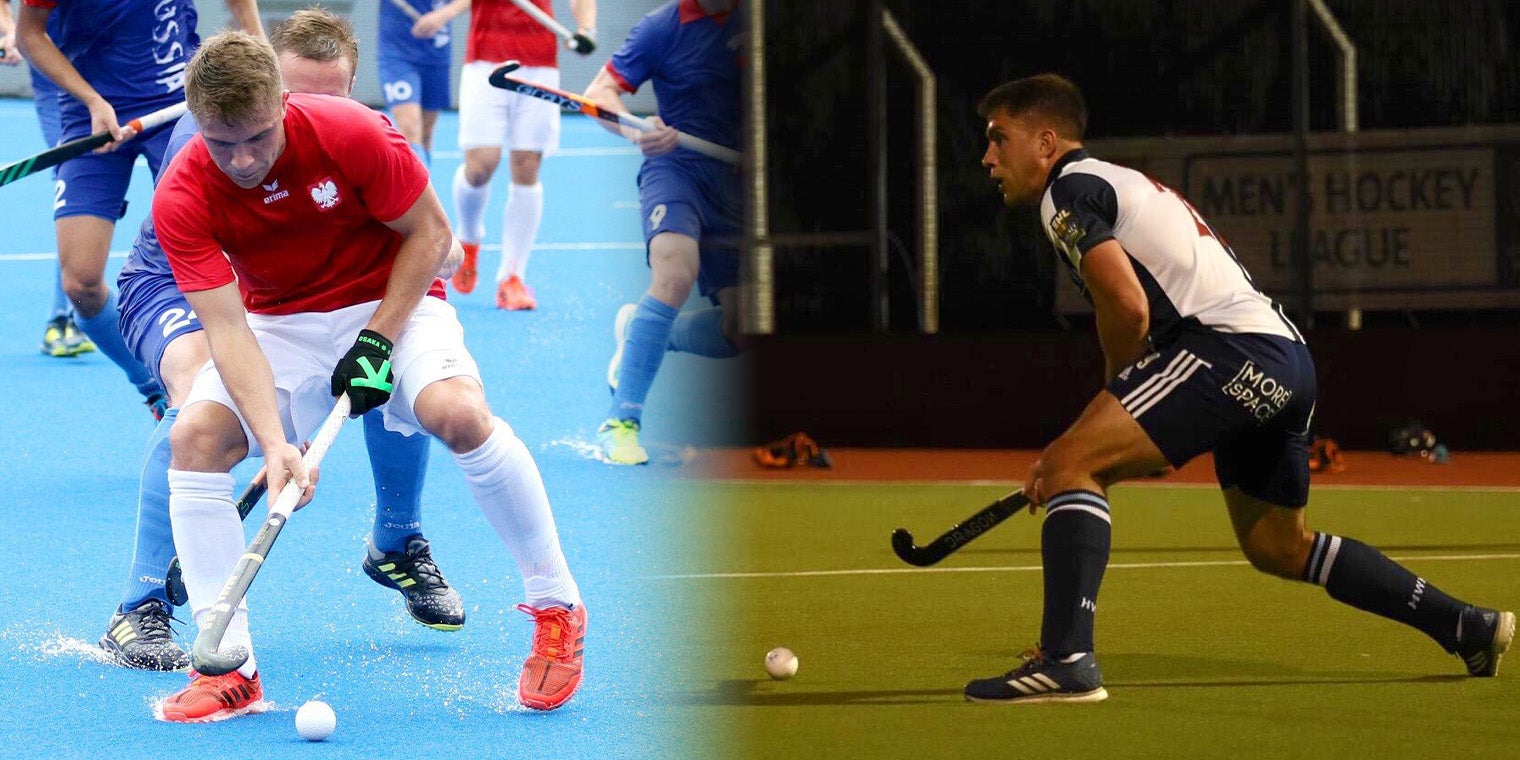 Report by Rod Gilmour of The Hockey Paper.
When Joe Hillyer talks about the "awesome" training environment at Hampstead & Westminster, with their abundance of international players, he is also one of them. For English-born Hillyer has now notched up over 30 caps for Poland after a chance encounter six years ago.
Hillyer, 29, was playing at the University of Birmingham in 2016 when he happened upon a Polish and, after a beer or two, soon had the national coach's number. Half Polish through his grandparents and after years of eating Polish food at home, Hillyer set out on a route to the international game.
Hillyer received the opportunity to trial with the Polish team in Terrassa, Spain and after a two-year wait for his passport. Joe had to prove he had polish relations, which proved difficult after many government records were destroyed in the Second World War. But, he made his debut at the 2018 Hockey Series Open in a home Test against Cyprus for the then world No 21-ranked side. "Standing for the anthem was surreal and I couldn't quite believe I was there!" he admitted.
Thanks to his PE and form teaching job at the University College School in north London Hillyer had the flexibility to travel, train and play international hockey. Hillyer admits his Polish is also coming on and understands team talks and tactics. He said: "It's a tough language. My team-mates are very sympathetic and a lot of the younger guys want to learn English, so we feed off each other."
He currently has 32 caps, but Poland didn't play a Test for two years through the pandemic and as a result have seen their rankings slip.
"We have slipped down the rankings outdoor and indoor and a lot of older players retired at a similar time," said Hillyer. "That's how it is with hockey. We have a lot of younger players and at 29 I am one of the older ones now. It's a good group of players, there is a lot of coverage for the sport in Poland and kids are getting involved which is awesome.
"Some of my team-mates put me to shame with how up to date they are with the game, not only with the English Premier Division, but we have guys who play in Germany, Netherlands and Belgium and they are very passionate about the game and know all the results."
And Hillyer, who moved to London in 2018, knows all about the competitive nature of the team after getting the odd game over his first few seasons on the fringes of the 1s, during a period when the club won the title in 2018/2019. The Londoners are now eager to return to the summit.
Hillyer said: "It took me a while to get anything and I'm one of those players in a very strong squad. The training environment is awesome here and that's the reason you come and make sure you do your bit when given the opportunity."
The club saw a change this season when Kwan Browne left as head coach, replaced by Simon Letchford and assistant Andrew Wilson. "We are thankful for everything Kwan did for us but we were excited to get going this season with Simon and Andrew with some new ideas," said Hillyer.
Hillyer, who grew up playing for Wirral-based club Oxton HC, has been in and out of Hampstead & Westminster's Premier Division squad this season, along with 2s selection, and knows the importance of this weekend's match against champions Old Georgians.
"Old Georgians have been very strong over the last few years. They were the best team last year, the names they've got and the recruitment they've done to put the squad together, they've done a great job with it.
"They are threatening going forwards, but so are we. We've scored lots of field goals already along with our current threat. It may well be a high-scoring one with both threats."
Heading into their sixth game of the season, Hampstead & Westminster currently sit fifth in the table, four points behind leaders Surbiton, with Old Georgians in second having played one game less.
"We believe that we belong in the Top 6 and are pushing up higher than that," added Hillyer. "There are strong teams now and alot of teams who can take points off you and you can't take anything for granted in this league now.
Saturday: Old Georgians v Hampstead & Westminster, 6:00pm