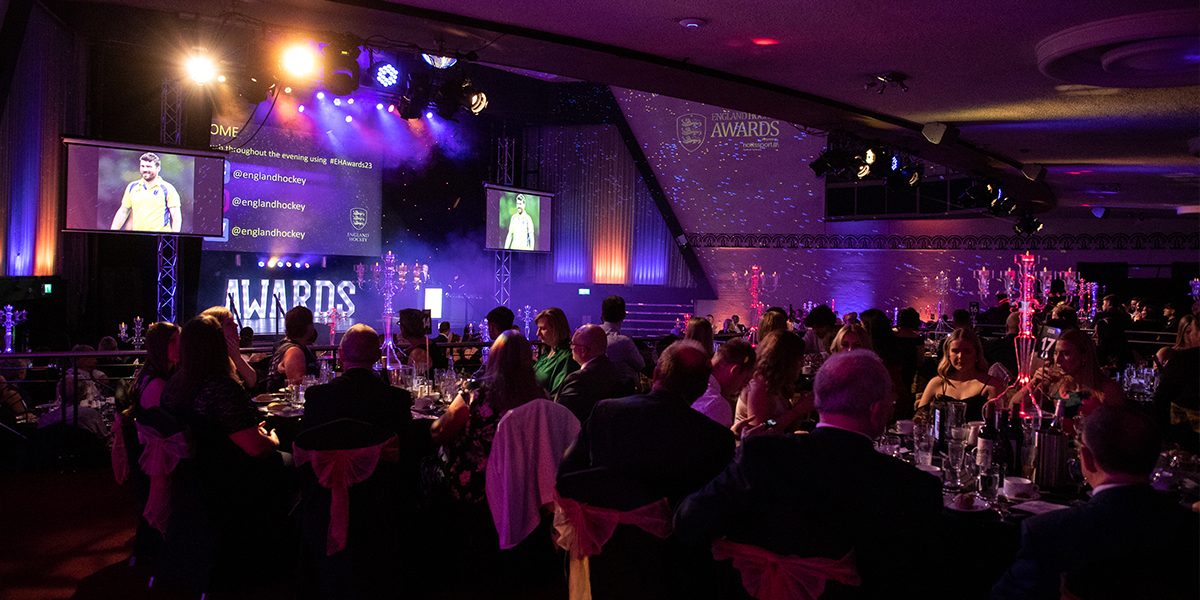 England Hockey Awards '23 presented by Notts Sport
The 2023 England Awards will take place on 1 July 2023 and nominations are now open
The England Hockey Awards is an evening to celebrate all that is good in our great sport. The evening will give hockey lovers from across the country a unique opportunity to gather, reflect upon, and celebrate the achievements of clubs, volunteers, officials, coaches, and players over the past year.
It's the perfect occasion to look back with fondness the passing of another season in the sport we all love. And with 18 awards up for grabs, it won't be one to miss.
Entries close at midnight Sunday 30 April 2023.
The England Hockey Awards presented by Notts Sport will be on Saturday 01 July 2023 at the Athena in Leicester.
See you there!