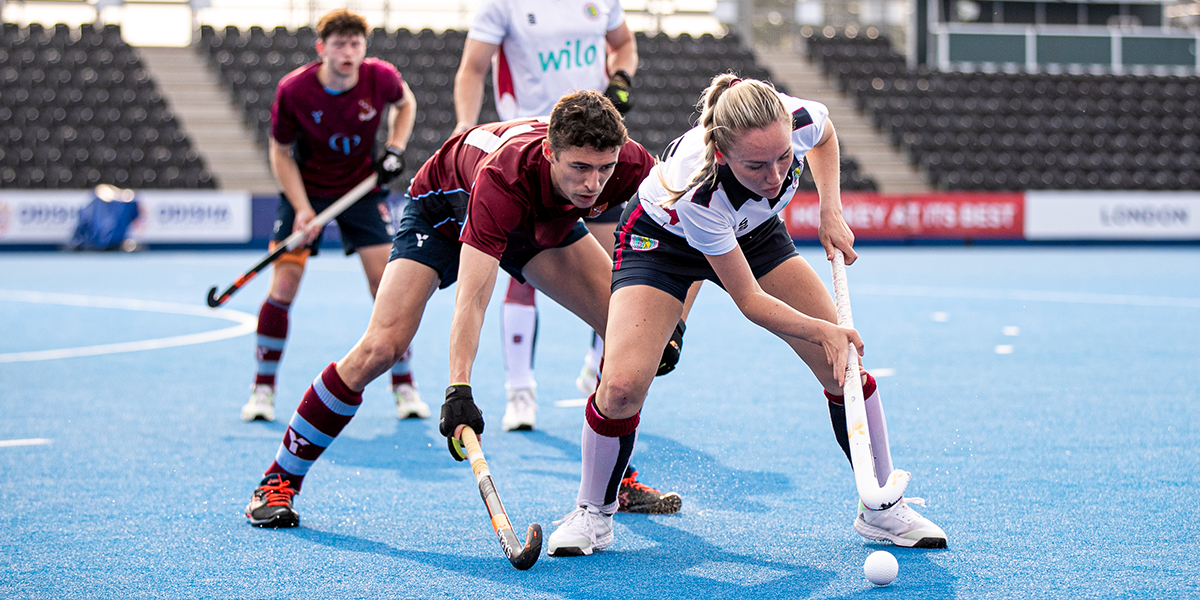 Club Championship Competitions
There are a variety of knock-out championships available from men's, women's and mixed, indoor to outdoors, juniors and masters. These pages will help you choose which championship is best suited to you and how to enter.
England Hockey Club Championships
The England Hockey Club Championships are the premier knockout cup competitions available in England. Test yourself against teams of a similar ability standard as well as teams you might not usually face in league hockey. Team up with your mates or play against them. There is always plenty of action and excitement in the England Hockey Champs, with a big day out for all the finalists.
This is your chance to be a champion! Make sure you are in it, to win it!
For queries, contact the England Hockey Competitions Department.
Adults & Masters – Jo Stratfull jo.stratfull@englandhockey.co.uk
Juniors – Jane Jelley junior.competitions@englandhockey.co.uk
Other championship competitions include the Super 6s, the fastest and most skilful hockey set indoors as teams battle to be crowned Super 6s champions. The Notts Sport Schools Championships which provide appropriate competition depending on a school's team's ability. Plus, County and Area Masters Championships.