The People Who Make Hockey Happen
Motivation is the reason for people's actions, willingness and goals.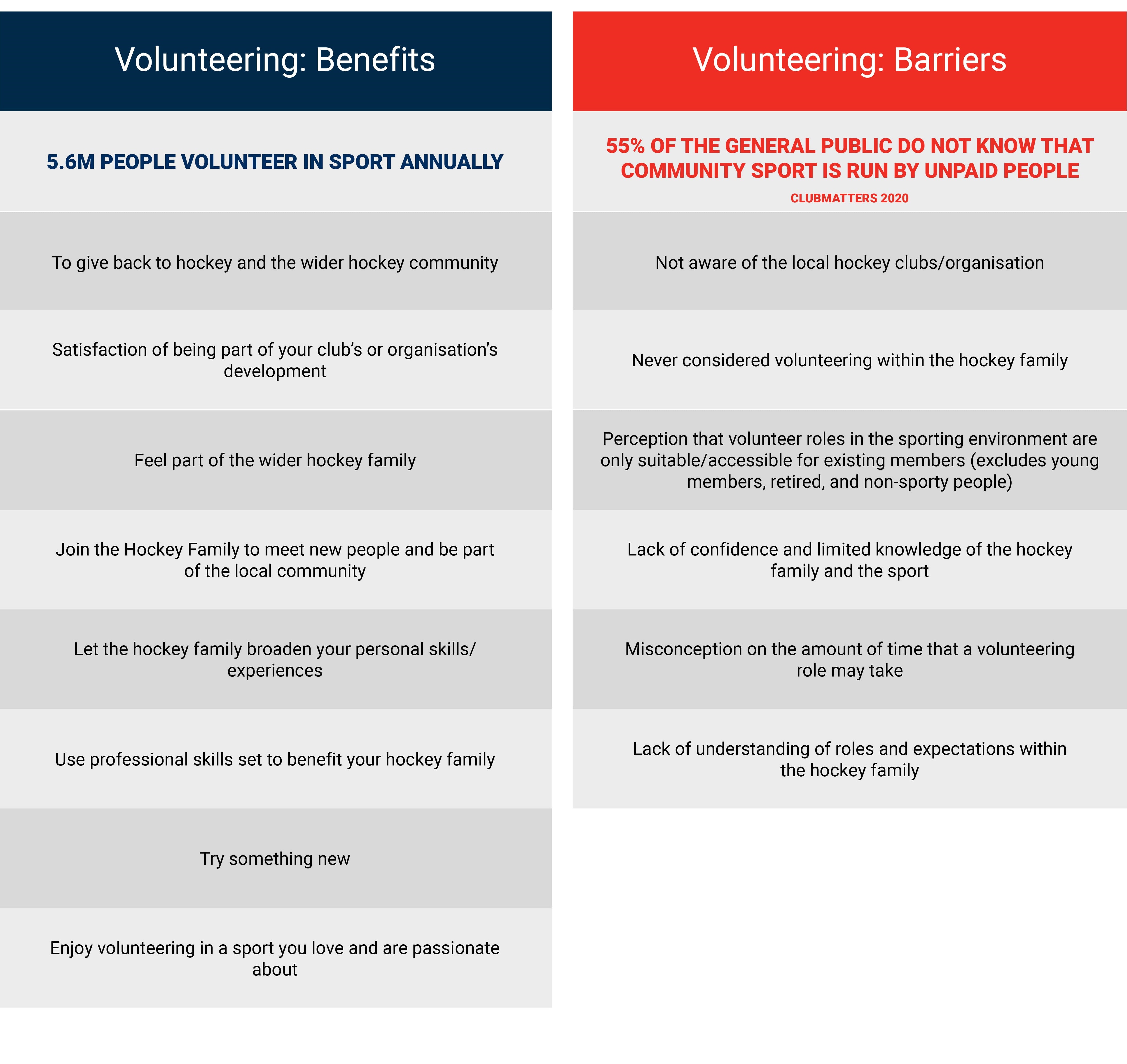 Establishing the right culture to make hockey happen is a crucial element in how your club or organisation works with and supports your volunteers. This culture should match the motivations as to why people want to make hockey happen.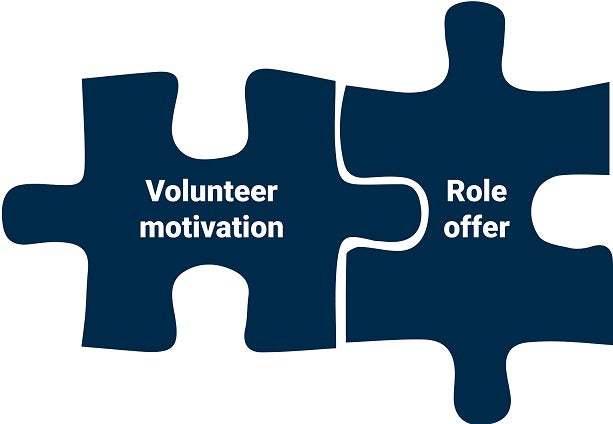 Club Workforce Review
Workforce Mapping Tool
Post a club role sign-up sheet on your website and social media
Role Descriptions
Annual Task Tracker template

Young Leaders Programme
Word of Mouth and personal approach
Individually approach and ask members for help
Use of Social Media to reach a younger audience
Section on Membership Form – What skills do you have? Would you like to support the running of our club? What would you like to get involved in?
Skills Audit of your membership
Move quickly on any expressions of interest and provide adequate information

Welcome pack for new volunteers
Induction Guide - Induction of a new volunteer should be a planned process and is an important part of making volunteers feel welcomed and valued.
Induction Checklist - The priority when introducing a new volunteer to the Hockey Family and their role is to give them a full Induction.
Shadow or hand over process in place
Ongoing support by committee and / or Volunteer Manager

Essential that you have effective recruitment and selection procedures for staff/volunteers to help screen out and discourage those who are not suitable from joining your club. For more information at the NSPCC Child Protection in Sport website.
More guidance can be found in the England Hockey Safeguard document.

There are many organisations outside of hockey that are linked to volunteering. You might want to take a look at those below as they can provide you with further support in promoting your opportunities and connecting you to willing volunteers.