Creating Flexibility So People Feel Comfortable To Play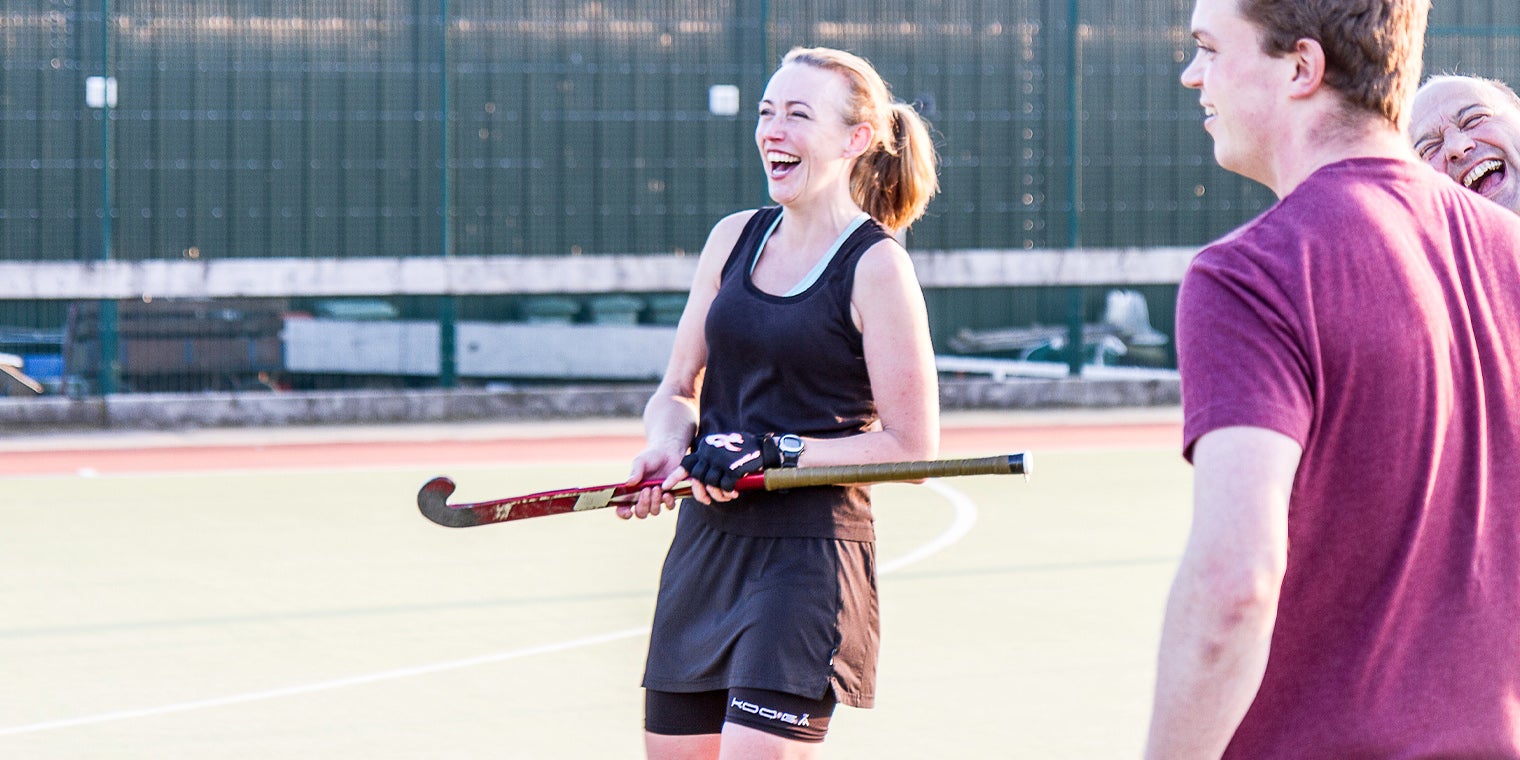 As part of the actions from the new equality, diversity and inclusion framework, England Hockey has revised the regulations on playing kit for the new season.
The aim is to ensure all players can wear kit that makes them feel comfortable and to help reduce the cost of bespoke playing kit.
The new regulations provide clarity on what can be worn including, for the first time, making explicit reference to head coverings for players such as turbans and hijabs.
The changes confirm that field players have free choice to wear shorts, skirts or skorts on an individual basis with no requirements to wear the same item as other players in their team, as long as they are the same colour.
The outer layer of kit – playing shirt & socks - need to be in team colours but any additional items underneath such as long-sleeved T-shirts, leggings or cycle shorts do not need to match, as long as they do not clash with opposition colours.
The new regulations apply to all levels of league competition. However, the EHL require players to wear team colours for all layers (such as long-sleeved t-shirts, leggings or cycle shorts), but the principles of greater individual choice remain consistent throughout the game.
England Hockey hope the new regulations will help people feel welcome and comfortable while playing the game.
Tess Howard, women's England and GB player, worked alongside Alison Faiers, EH Change Manager for ED&I, to help create these important changes to the kit regulations and believes they will be instrumental in keeping more people in our sport. The Durham University graduate said,
"Sports kit is a powerful tool for identity and belonging within teams. But sports kit also plays a crucial role helping individuals to belong in their own bodies and in the places they play. Individual choice based on inclusivity is central to this.
"It's especially important young people have freedom to choose their sports kit. The current default in hockey is still to put girls in skorts and boys in shorts, automatically producing gender division and stereotyping from a young age. Too many children, particularly young girls, drop-out of sport because of sports kit or body image concerns. Research proves expanding sports kit flexibility and choice increases comfort in sport and the likelihood of long-term participation.
"These regulation revisions should help clubs to encourage participation and comfort in sport and make their members feel confident on pitch."