Equality, Diversity & Inclusion March 2021 Update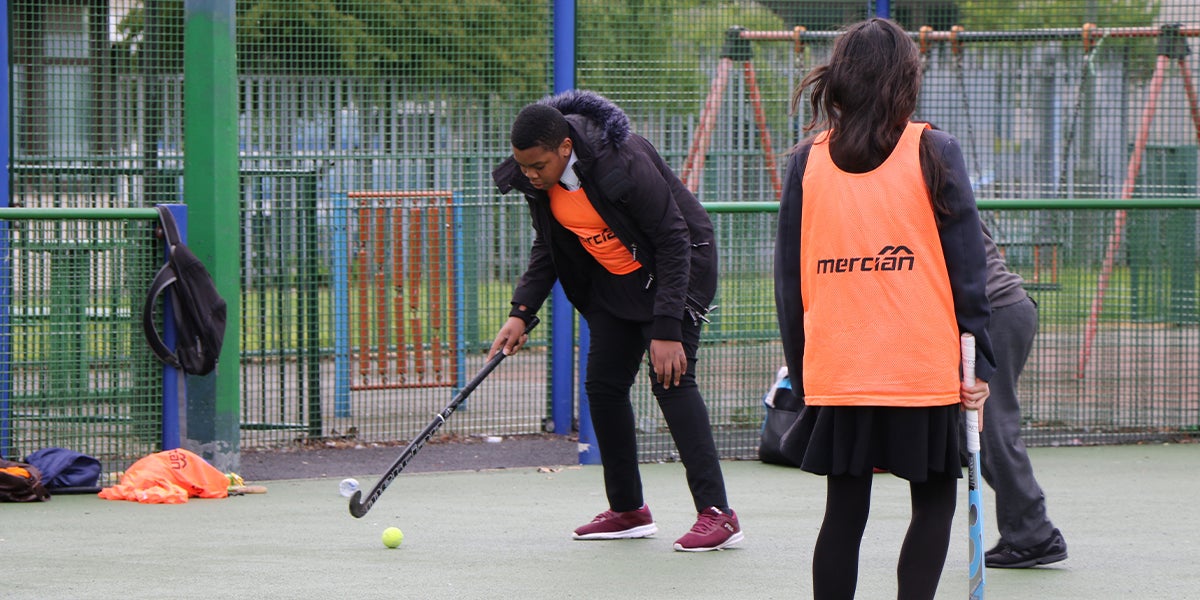 Since the last update In December 2020, we have continued our work to tackle Equality, Diversity & Inclusion (E, D & I) barriers in hockey, recognising there is more to do at every level of the sport. As an update, we wanted to recap on our listening and engaging phase during 2020 and share some important foundations we are starting to put in place to enable us to fulfil our objectives for 2021.
Emerging themes from 2020
Through August to December 2020, two advisory groups including clubs, players, volunteers and England Hockey colleague representatives met to share experiences from within the game and ideas for the future. Key themes from this work informing our next stage of research emerged as;
Diverse Representation – increased diverse representation on the England Hockey Board, Executive Management Team and within the workforce of England Hockey including regions, coaching, umpiring and club management.
Governance and Leadership – regularly reporting on England Hockey, player and coach metrics across gender, age and ethnic diversity. Provide Inclusion training across the sport and a ClubMark standard regarding E, D & I for hockey clubs from the top to the grassroots level.
Access & Socio-Economic - senior squads developing closer proximity to state schools through role modelling and our club offer focussing on state schools or schools in disadvantaged areas across the country and games on grass as an option for junior levels of school and club games.
Cultures & Behaviours – developing a culture of inclusivity with stronger accountability driven by England Hockey
Club and Member Research
Key aspects of our work in 2021 include conducting both qualitative and quantitative research with hockey clubs and individual members to understand the breadth and impact of existing work, the diversity of the membership and how they perceive hockey. The first of two pieces of work is a survey to help understand more about you, the players, the coaches and volunteers, everyone involved in the sport. By understanding more, we will learn and will work with you to make changes, challenge existing practice, and create a more inclusive environment for everyone to enjoy our sport, however, they take part.
Creating a Panel of E, D & I expertise
In the coming months, we will be releasing opportunities for E,D & I specialists to join our expert panel to help shape the future E, D & I strategy for the sport. We will be looking for ambassadors to assist to strengthen and challenge our proposed roadmap, from within and outside hockey.
Member- Elected Non-Executive Recruitment
We remain committed to achieving gender balance and greater diversity on our Board. Applications have been received for the current board positions with the outcome of this election being announced at the AGM on 16 March 2021.
Improved imagery, language and a dedicated E, D & I space on our website
We have recognised that our previous website was not a true reflection of inclusivity in our sport and therefore on the new site have given greater consideration to our use of imagery and language, we acknowledge there are still some gaps which we will be working to improve. For the first time, we have a dedicated section for E, D & I and we will chart our progress in this area. New features include an inclusion inbox for ideas, a timeline of E, D & I dialogue and stories shining a spotlight on inclusion in the sport. If you have any stories or images you would like to share please contact us at stories@englandhockey.co.uk
Equality, Diversity & Inclusion | England Hockey
Commitment to Training
As we build inclusion confidence our internal E, D, & I working group attended a 1-day training course facilitated by the Sports Recreation Alliance over January to support their work in this area.
Return to Play – tackling inactivity in children and young people post COVID - 19
Children and young people are amongst the most impacted by the pandemic when it comes to activity levels. Our Return to Play team is working with other sports to build additional offerings as we look towards recovering from the pandemic and getting activity levels back on track.
Your Responsibility
England Hockey recognises that lasting change will only be made by creating a culture that raises awareness of everyday biases. These can occur and prohibit us from behaving in a way that makes everyone feel included. We all have a part to play in this. Please watch the following clip and take a moment to reflect.
Do you recognise any biases you hold?
Could you make a personal commitment to change to create a more equal, diverse and inclusive world?
Things you might have seen
LGBT+ month - The London Royals
Kate Richardson-Walsh - Why I am passionate about LGBTQ+ education in schools
Coming soon
Spencer Lynx – Showcasing their amazing work
Contact
E, D & I Project Manager Isla Strachan inclusion@englandhockey.co.uk