England Hockey Implement Update To FIH Outdoor Rules Of Hockey 4.2 & 9.10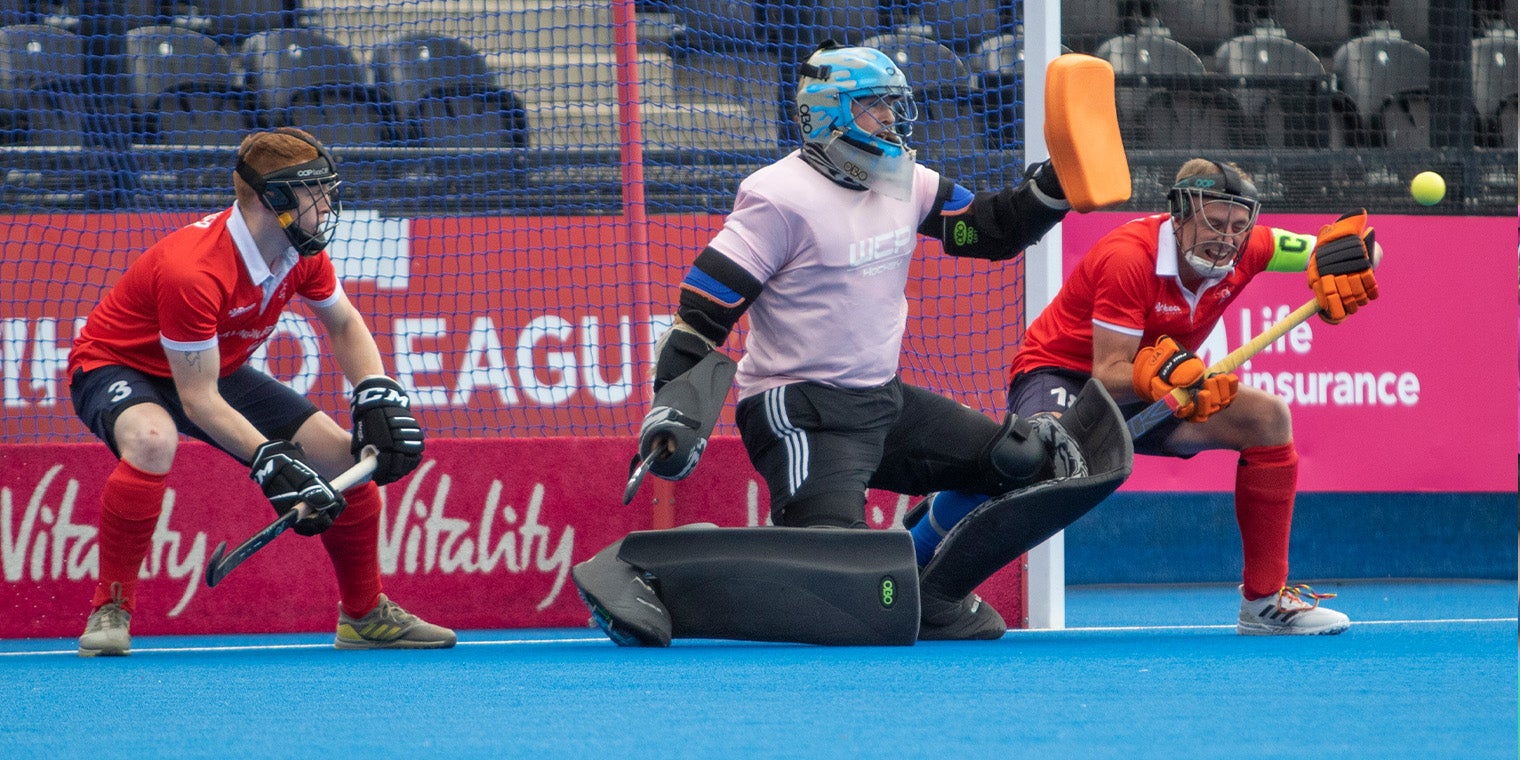 In January 2022, the FIH updated the Outdoor Rules of Hockey, which were adopted internationally ahead of the third season of the FIH Pro League. National Federations are allowed to apply discretion when to adopt these into their national hockey structure.
For any relatively minor rule changes England Hockey does not apply them mid-season and these rule changes will now be considered in readiness for the 2022-23 season in England. These will be implemented from the 1 July 2022 across the game in England.
The main changes to the previous rules are as follows:
Rule 4.2 now allows defending players in a penalty corner to continue wearing protective equipment and play the ball outside the circle after an interception during the taking of a penalty corner. They must however remove that equipment immediately after, at the first opportunity, inside the 23m area. No player using PC protective equipment can play the ball outside the 23 m area at any time. The amendment came to protect athlete safety and ensure players can focus on the play rather than the removal of protective equipment during a pressurised defensive situation.
Rule 9.10 now allows players to safely intercept a falling ball which will be a positive step forward for the game. Aerial Balls will continue to be closely monitored by all stakeholders so that player safety can be maintained.
A full set of the FIH Rules that apply to English competition this season is available on the Hockey Hub.
To support umpires with the implementation of the rule changes we will be hosting a Zoom call with English FIH Pro League Umpire Dan Barstow to explain how to practically apply these rules.
The session will be held on Thursday 21 July 7-8pm.
This session will be free for EHO members and £10 for non-members. The session will be recorded and made available within the members' section of Hockey Hub. All Gold, Legacy and NPUA members can access it at a time convenient to them.