England U16 Age Group Squads For 2022 Named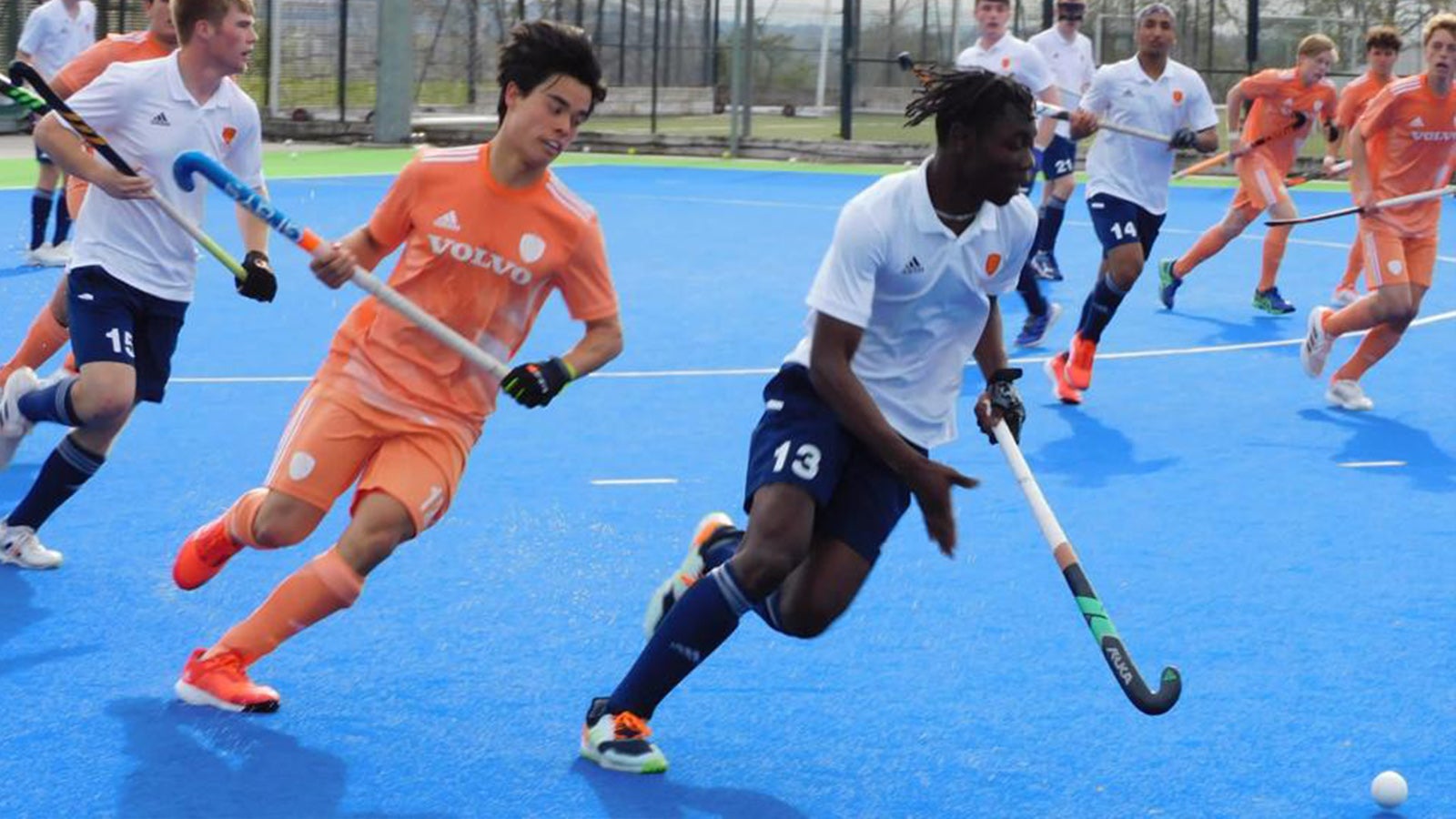 England Hockey is excited to announce that 53 players have been named as part of the U16 England Boys' and Girls' squads for 2022.
A total of 26 boys and 27 girls have been selected having been named in 'Observation Squads' in September and/or having attended a series of camps and assessment dates over the last few months.
By being part of the England Age Group Programme, players will experience a best-v-best training environment, either through training days or training camps leading to exposure of playing other top European nations across the season. Players' education is delivered by specialists in the field of anti-doping, nutrition, strength and conditioning, injury management and psychology, with parents and guardians invited to immerse themselves in the education content.
The U18 squads for 2022 are yet to be confirmed; England Hockey will provide a separate update for them in the coming weeks.
| | | | |
| --- | --- | --- | --- |
| Charles | Cook | Seaford College | Trojans HC & Fareham HC |
| Toby | Day | Prior Park College | Team Bath Buccaneers HC |
| Sahib | Dhillon | Fernwood School | Beeston HC |
| Matthew | Dicker | Wildern School | Trojans HC |
| Mikey | Eldridge | Kingston Grammar School | Wimbledon HC |
| Oliver | Ewart-White | Repton School | Repton HC |
| Will | Ferguson | Yarm School | Stockon HC |
| William | Grant (GK) | Cheadle Hulme School | Bowdon HC |
| Henry | Green | Culford School | Cambridge City HC & Bury St Edmunds HC |
| Louis | Greig (GK) | Whitgift School | Wimbledon HC |
| Harry | Grinham | Bradfield College | Reading HC |
| Lars | Hansen | Trinity School, Croydon | Surbiton HC |
| Ben | Hanson | Howard of Effingham School, Effingham, Surrey | Surbiton HC |
| Will | Harvey | Taunton School | Taunton Vale HC |
| William | Haspel | Trinity School, Shirley Park, Croydon | Surbiton HC |
| Ben | Hegan | Churcher's College | Havant HC |
| Jack | Hobkirk | Calthorpe Park School | Surbiton HC |
| Rohit | Jakhu | Bishop Vesey's Grammar School | Sutton Coldfield HC |
| Taheem | Javaid | Repton School | Repton HC |
| Ben | Kroeze (GK) | Abbey Gate College | Deeside Ramblers HC |
| Caspar | Lea | Solihull School | Sutton Coldfield HC |
| Harry | Montague | Harrogate Grammar School | Harrogate HC |
| James | O'Malley-Kumar | Bancroft's School | Old Loughtonians HC |
| Eddie | Rowney (GK) | Sir Roger Manwood's School | Canterbury HC |
| Anoop | Sahota | Beauchamp College | Warwick HC |
| Teddy | Warner | Kingston Grammar School | Surbiton HC |
| Edward | Wheeler | Kingston Grammar School | Teddington HC |

| | | | |
| --- | --- | --- | --- |
| Katie | Alexander | The Grange, Hartford | Bowdon HC |
| Martha | Bainbridge | Kirkby Stephen Grammar School | Kirkby Stephen HC |
| Olivia | Breed | Brighton College | HC Knole Park |
| Ruby | Butterfield (GK) | Royal High School Bath | Team Bath Buccaneers HC |
| Anna | Cogdell | Framlingham College | Harleston Magpies HC |
| Anna | Faulstich | Tonbridge Grammar School | HC Knole Park |
| Bethany | Gardens | Framlingham College | Harleston Magpies HC |
| Emily | Gilbert | Godolphin & Latymer School | Wimbledon HC |
| Bryony | Gillgrass | Kings School Worcester | Stourport HC |
| Martha | Goodridge | Sir William Borlase's Grammar School | Marlow HC |
| Lexie | Haig | RGS Newcastle | Morpeth HC |
| Josefina | Hippe | Weald of Kent Grammar School | HC Knole Park |
| Amie | Hunt | Ipswich School | Harleston Magpies HC |
| Anya | Jackson (GK) | AKS Lytham St Annes | Fylde HC |
| Emily | Jury | Blundells School | ISCA HC |
| Priya | Kerfoot | The Queens School Chester | Neston HC |
| Tula | Knowles | Kingston Grammar School | Wimbledon HC |
| Mia | Moore | Pangbourne College | Reading HC |
| Beth | Phillips | Repton School | Repton HC |
| Amelie | Rees | Wimbledon High School | Wimbledon HC |
| Evie | Smith | Sutton Valence School | HC Knole Park |
| Ashlyn | Stephenson (GK) | Tranby School | Leeds HC |
| Caitlin | Thompson | Dean Close School | Gloucester City HC & Cheltenham HC |
| Tabby | Vaughan | Repton School | Belper HC |
| Monica | Watkins | Lord Wandsworth College | Guildford HC |
| Charlotte | Watkins | Claremont School | HC Knole Park |
| Matilda | Woodhead (GK) | Invicta Grammar School | Holcombe HC |