Game Management System (GMS) Update - November 2021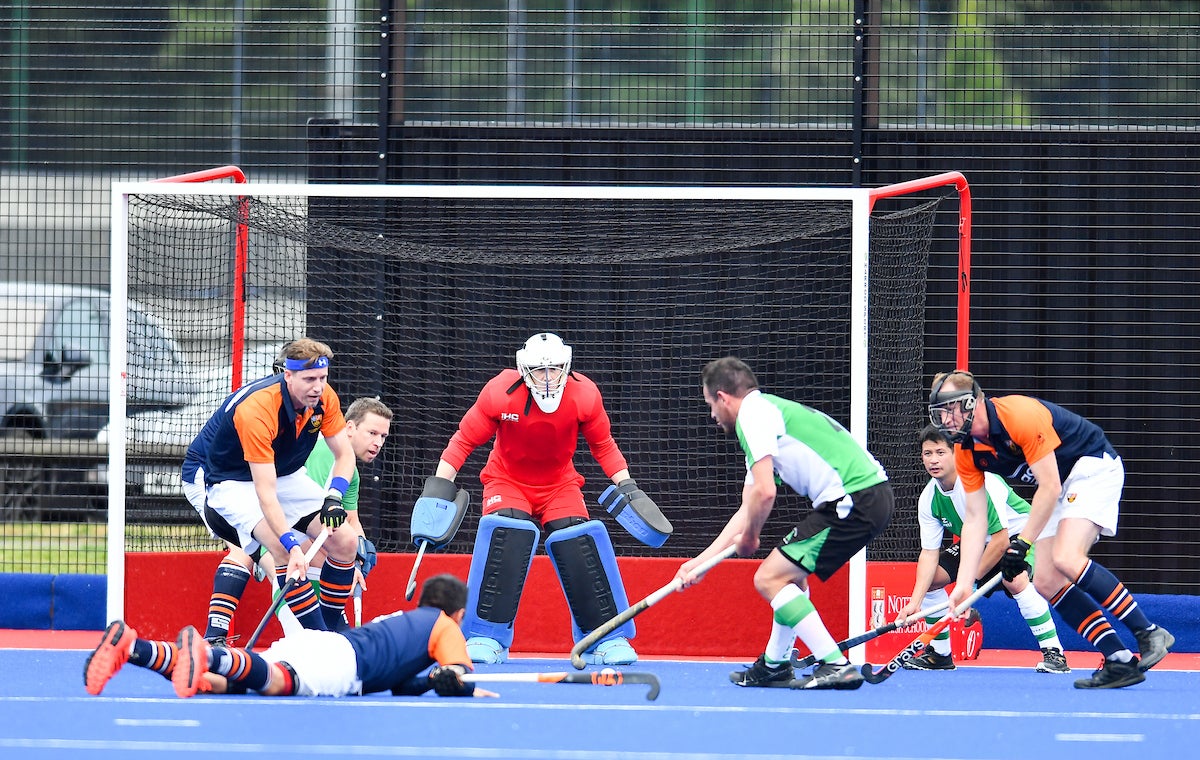 We are pleased to inform clubs that player registration is now available on GMS and clubs can start to register players at all levels again. Players can register using this link https://gms.englandhockey.co.uk.
Anyone that has already registered does not need to do so again. Instructions on how to register are here if required: https://www.englandhockey.co.uk/play/gms-player
This process will be followed by leagues & competitions starting to require teamsheets & matchsheets to be completed, this is starting with the Area Adult Premier Divisions and will work through the structure progressing steadily over the coming weeks. Each Area League & Competition will communicate when they expect teamsheets & matchsheets to be used, the timing will vary from Area to Area. The teamsheet & matchsheets capture appearances, scorers and card details that will allow a player and a club to build up detailed hockey histories over time.
Improvements are continuing to be made to the GMS System, the focus has been on the performance of the system at peak times. In the last two weekends good steps forward were made on this and now the focus is back on continuing to improve system functionality.
The https://matches.englandhockey.co.uk/ site now includes junior and England Hockey Championship fixtures. Clubs can see all their results in one place by double clicking on one of their club teams results.
There are already over 4000 members of England Hockey Officiating representing so many of the club umpires that are out supporting the game every week. This club offers free and paid membership opportunities and allows officials to be part of the wide officiating community. For more details see here: https://www.englandhockey.co.uk/deliver/officiate/umpire/eho
We continue to thank clubs for their patience with GMS as it establishes. With over 50,000 fixtures on the system and over 14,000 results recorded so far it is already comfortably the biggest hockey system that has existed in hockey in England. At England Hockey we are committed to ensuring the system and supporting structures continue to receive the investment that they need. Improvements will continue to be made over coming weeks and months.
Here are the steps to follow on a matchday if you are using teamsheets & matchsheets. The guide for steps 2-4 is here.

Registration - Get all your players signed up to GMS - https://www.englandhockey.co.uk/play/gms-player
Pre Game - Complete your pre match team sheet
After the game - Enter the quick scores
As soon as possible - Enter the full team sheet

Please see a link to the Adult League Regulations (Postponements or Abandonments Regulation 13) here

Here are some quick steps in the event of bad weather

Team Admin should ensure that your contact details are up to date and visible in your personal profile on GMS so opposition can contact you – click on your name/initials in GMS at the top to do this and edit your profile.
Home Team must contact Opposition, any appointed officials and league contacts in the event of bad weather to communicate if the game is able to go ahead.
Home Team to follow league advice on changing the status of the game in GMS.

Team Admin

The following functionality is available for Team Admin:

Start a team sheet before the match
Use panels to simplify the list of players you can select from
Save yourself time by copying a team sheet from a previous week and tweak it
Find the contact details for opposition and umpires by starting a team sheet – details for how to do this are here
Display your phone number so opposition teams can contact you – to do this click on your name in GMS and edit your details so your phone number is visible.
Capture who scored and cards given in the matchsheet. First enter the simple score and then click 'enter matchsheet' – this is covered in this guide - here

Club Admin

The following functionality is available for Club Admin:

Find all the fixtures for your club teams all in one place
Add start times and venue details to your fixtures
Add notes for visiting sides within the fixture details about getting to the venue, parking, changing rooms, etc
Approve players, umpires to your club
Assign Team Admin roles
Managing players into panels that make it easier for Team Admins to manage eligible players
Find contact details for Comp Admins to liaise with them regarding changes
Check your Team Admins are following the steps to submit results and teamsheets & matchsheets (if required to)