Hockey Legend Val Robinson Passes Away Aged 80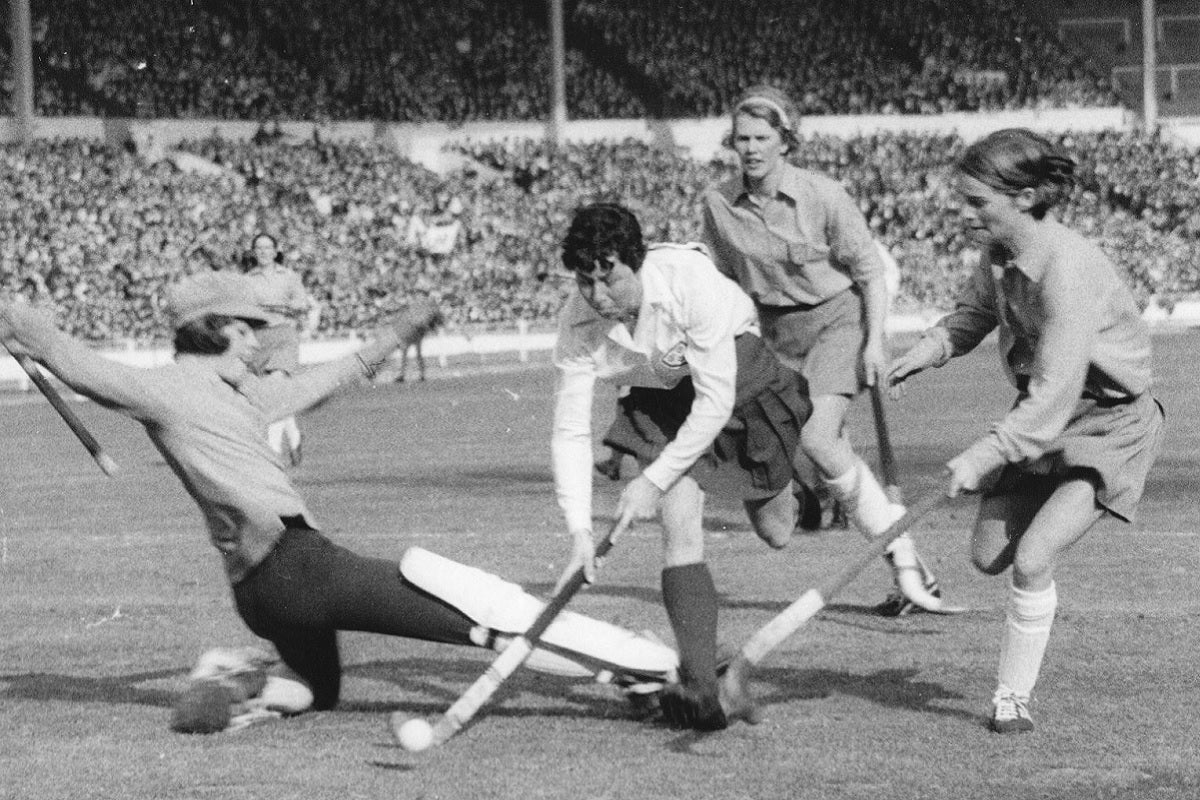 England Hockey were deeply saddened to hear of the passing of Val Robinson, one of the most prominent figures in hockey in her lifetime. She passed away in the last few days aged 80.
Val amassed what was then a world record number of caps, playing 149 times for England and on further 21 occassions for Great Britain in an international career that stretched a staggering 21 years from 1963 to 1984. She scored 38 times for England, with a further eight for Great Britain.
She helped England win the 1975 IFWHA World Cup in an historic moment for the women's team. It is a great shame that she missed out on playing in an Olympics when hockey was one of the few federations to boycott the Moscow games in 1980, but this does not take away from her incredible history in the sport.
She first picked up a stick at age 14 when she joined Accrington Hockey Club, and from then on, sport was always part of her life. She also played football, and having seen her play for Preston Ladies, legendary Manchester United manager Matt Busby proclaimed that she was the best female player he had ever seen and if he could, he would have signed her up there and then for his team.
In an era when international hockey matches were less frequent, she still amassed an amazing amount of games for her country. Incredibly, she played in 19 of the Wembley internationals and missed just one between 1966 and 1984.
Having concentrated on her beloved hockey, she also found national recognition in television, winning the BBC's Superstars show in both 1979 and 1981. She faced fierce competition from the likes of Tessa Sanderson in '79, with Val winning five of the six events. Having not been invited back in '80 for winning rather too easily, the BBC saw sense and brought her back in '81. She could not eat for three days prior to the event, having been exposed to poisoning from an industrial explosion, but took on Suzanne Dando, Sharron Davies et al in fine style. After winning she famously celebrated with a pint of beer and a cigarette! A sign of the times and also of Val's unmistakeable personality.
She continued to stay within sport, running a residential sports centre with her husband Gwyn in her native Lancashire, as well as making sports equipment. In 1985 she was rightly awarded an OBE for services to hockey.
She continued to play hockey for Great Harwood / Blackburn Northern into her 50s, and met up again with many of her World Cup-winning teammates when they reunited at the 2018 Women's World Cup held in London.
She will be sorely missed by all who knew her and those who played with or against her. England Hockey would like to pass on our sincere condolences to her family and friends.
Olympic Gold Medal-winning women's team captain Kate Richardson-Walsh said, "Val was a legend who blazed a trail for so many people in our sport.
"With her ability in both hockey and football, today she would have been a professional sportswoman and it's because of people like Val that I got to play hockey full-time at the end of my career.
"She was well known not just for her hockey ability but also for winning Superstars twice which is no mean feat!
"We stand on her shoulders. What Val stood for and what she achieved as a sportswoman is an inspiration to me. Her name and her legacy will live on forever."

Image credit: The Hockey Museum