Helping Clubs Make The Most Of The Olympics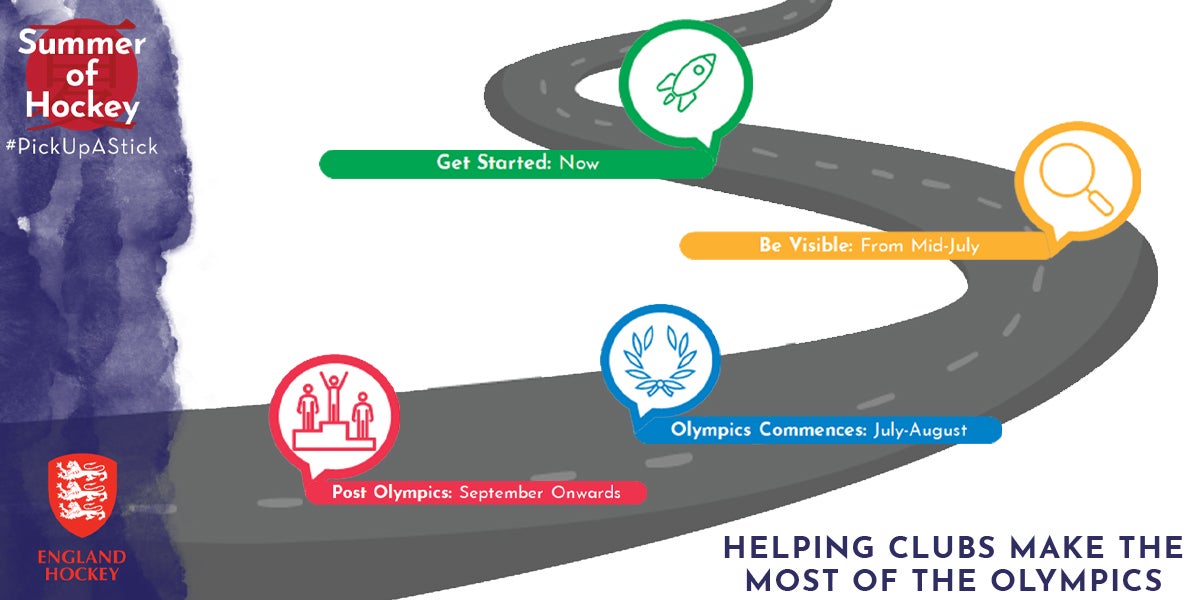 Is your club ready to capitalise on the increased visibility that the Olympics brings to Hockey?
Get Started Now
Consider who your clubs currently caters for and ensure there is something for new and returning payers of all ages. Think Hockey Heroes for young juniors and Vitality Back to Hockey or Walking Hockey for adults.
Be Visible: From Now
Begin promoting opportunities:
Through ClubSpark*
Club social media and website
Word of mouth
Great key messages are around your club and the sport being inclusive, social, fun and exciting.
Olympics Commences: July-August
England Hockey are supporting clubs with promotion through;
A national #PickUpAStick campaign
Paid for targeted social media campaign
Utilising partners like Vitality who will promote opportunities to their 1 million+ members
Clubs continue to be visible and ready to capitalise on the interest generated nationally. Providing a great welcome to your new players.
Post Olympics: September Onwards
Engage with your new players from the summer and retain them with suitable activity.
Offer more Hockey Heroes or extend your Vitality Back to Hockey or Walking Hockey sessions into the season
Continue to promote opportunities ahead of the new season
*What is ClubSpark?
ClubSpark is a free online management system that makes it more convenient to register, manage and promote your Hockey Heroes, Vitality Back to Hockey and/or Walking Hockey sessions.
Furthermore England Hockey can then advertise sessions being held all over the country on one platform which makes the sessions easy to find for potential players.
Don't have a ClubSpark account?
Register here