England Masters Return From Cape Town With 9 Medals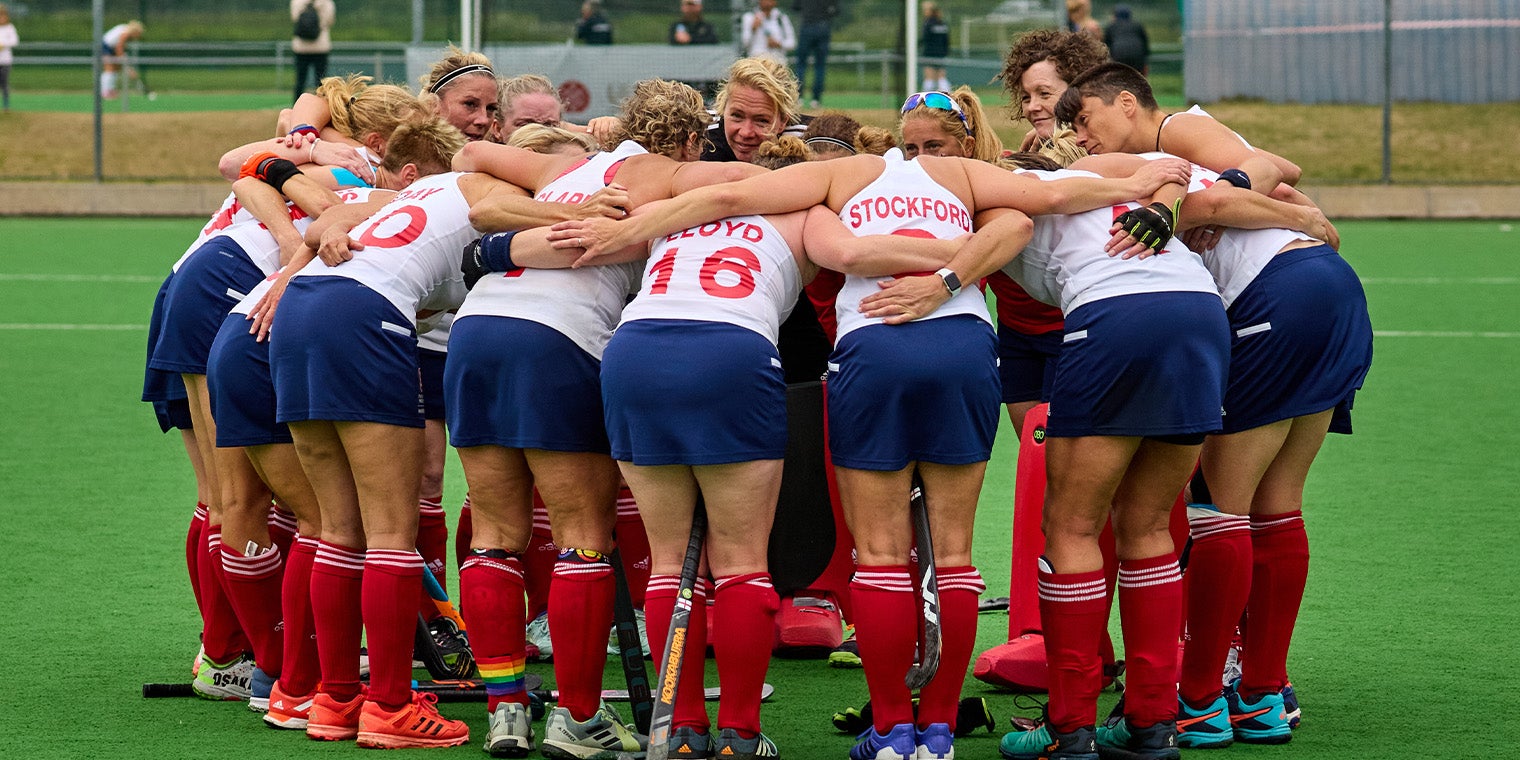 England's International Masters' squads returned from the Master's World Cup in Cape Town, South Africa as the most successful country in the world, with five Gold, two Silver and two Bronze medals to add the four Golds won in Nottingham in August.
Masters' hockey is based on five year age groups and having won all four golds in the Women's and Men's 035/040 sections in Nottingham, the Women's 050/055/060/065 and Men's 055 B squad came back with Gold from Cape Town. In addition, the Women's 045s and the Men's 055s won silver and the men's 045/050s claimed bronze.
In the finals, the Women's 060s led the way with a 5-0 victory over Scotland. All the damage was done in the first half with five different scorers. Helen Royan took her tally to seven for the tournament and won the highest goal scorer award.
The Women's 065s beat Scotland 2-0; with Mary Pawson and Margaret Bottomley scoring the all-important goals in the first period. Mary ended up the highest goal scorer with seven goals.
The same scoreline won gold for the Women's 050s against Argentina, with goals either side of half time for Julia Butterworth and Diane Bellin. Captain Sarah Bamfield claimed the highest goal scorer award.
Finally, the Women's 055 beat Scotland 1-0 in a close encounter with Liz Cleverly scoring the winning goal in the 16th minute. Again, England had the highest goal scorer in Linda Webb with ten goals.
The Men's 055 'B' squad in the Spirit of Masters brought home the fifth gold beating hosts South Africa in a ten-goal thriller 6-4. After 58 minutes England appeared to be cruising to victory when Ian Konrath scored his second following another brace from Richard Candy, however, South Africa hit back scoring three late goals, but England held out to claim Gold.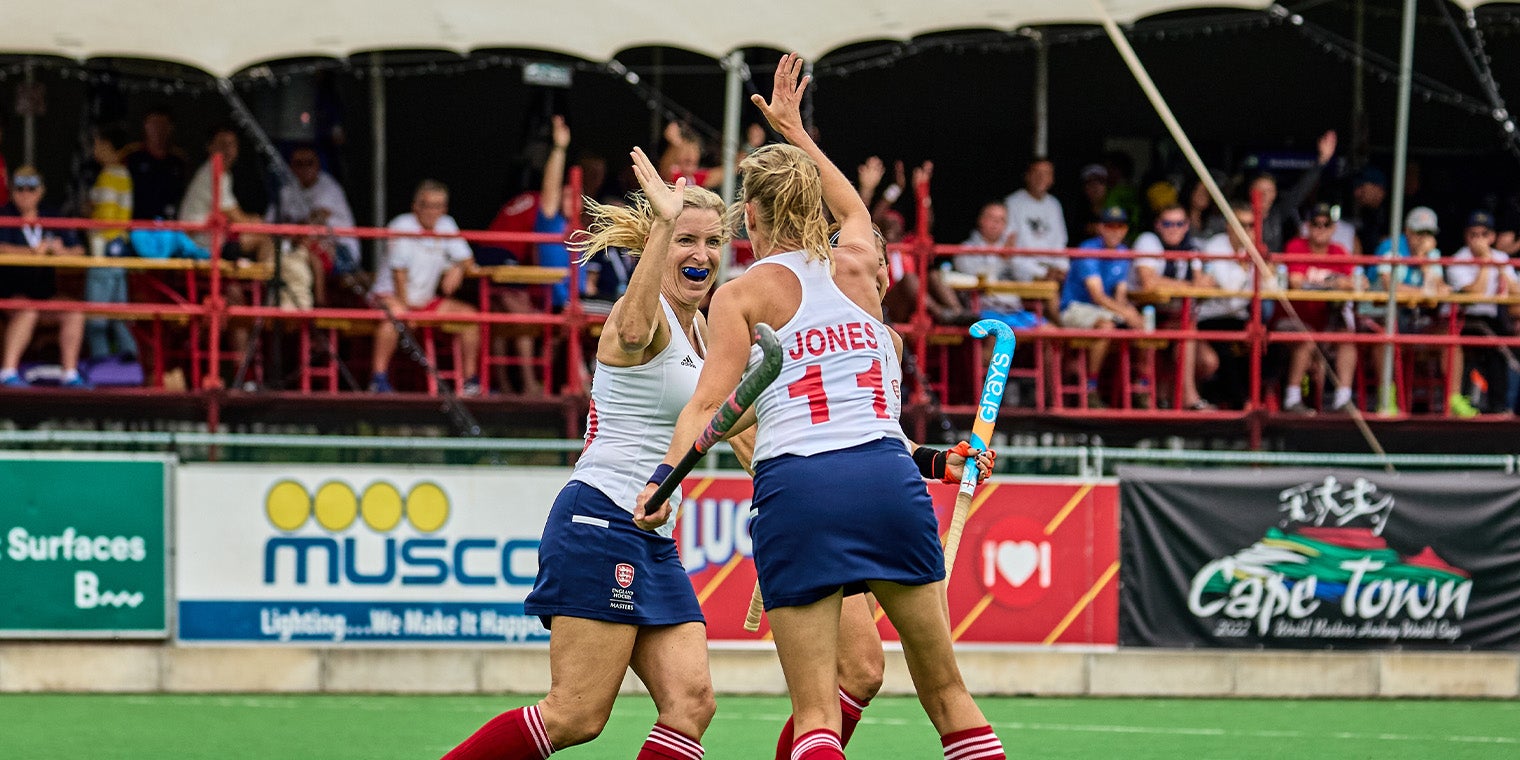 Silver medals were won by the Women's 045s losing in their final 1-3 to Argentina and the men's 055s losing to The Netherlands 0-2. The Bronze medals came from victory in 3/4th play offs; the Men's 45s and 50s beating South Africa, 4-2 and 4-1 respectively.
A tremendous return for the England Squads, without doubt the strongest country in the world in Masters' Hockey.
We now look forward to the Men's 060s competing in Tokyo next week in their World Cup.
Find more of Mo's photographs here.

Interested in playing Masters hockey? There are lots of ways to get involved, depending on your level and the amount of time you have to play. Find out more here.