Netherlands Matches Moved to Lee Valley Hockey and Tennis Centre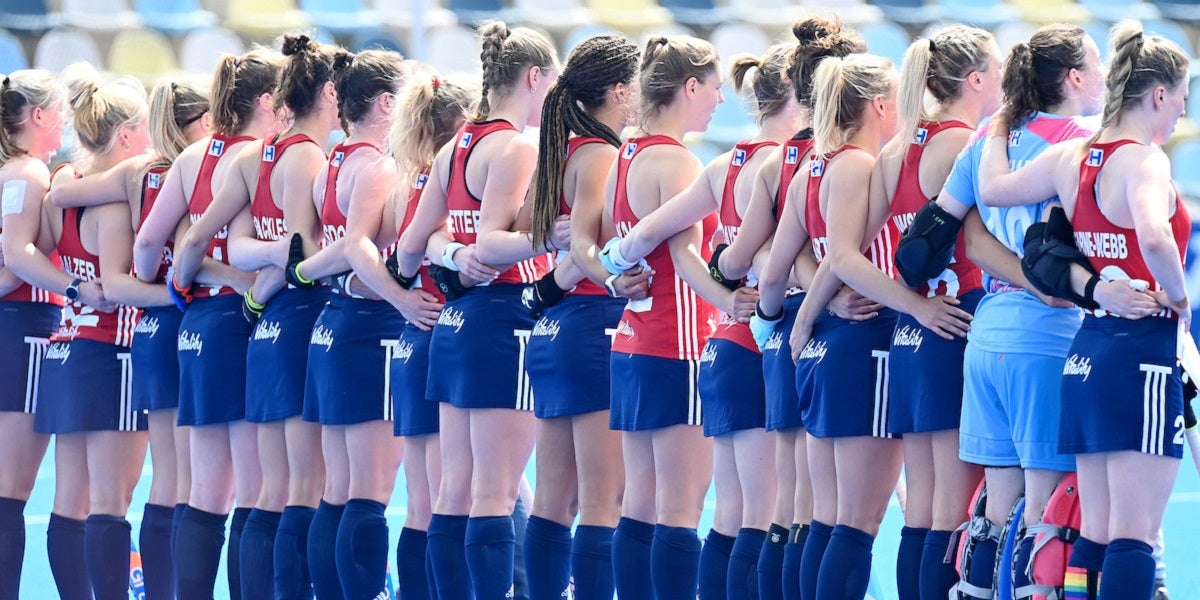 England's FIH Hockey Pro League fixtures against the Netherlands – scheduled for the Twickenham Stoop on Saturday 4 and Sunday 5 June 2022 - will now be played at Lee Valley Hockey and Tennis Centre with the same dates and times. England Hockey have made the decision to switch venues, in agreement with Harlequins.
Ticket sales are significantly slower than anticipated for these games, which means that taking the matches to the Twickenham Stoop is not economically viable this year. We are saddened at having to make this decision, but it protects our ability to maintain investment in other areas of the sport.
Whilst this is not an outcome we planned, the matches at Queen Elizabeth Olympic Park will be a great celebration of hockey and we hope supporters will embrace the change of venue and support England against our talented Dutch rivals. This year's fixture list sees us host fans on home soil for the first time in more than two years.
Chief Executive Nick Pink said: "We are hugely disappointed not to be going to the Stoop this year. Big Stadium Hockey is an ambitious project to grow hockey's visibility, and the number of registrants in our ticket ballot gave us confidence to take the matches to The Stoop. Unfortunately those expressions of interest have not translated to the expected level of ticket sales. Both the lifting of international travel restrictions this summer and the double Bank Holiday on the Platinum Jubilee Central Weekend have been key factors.
"Regardless, we are very fortunate to have another top class venue available in Lee Valley Hockey and Tennis Centre, and hosting the Dutch there in front of a packed crowd will be a great weekend of international hockey. Ticket sales for every other weekend are already very positive and we hope the hockey community will come out in force for the FIH Hockey Pro League.
"I am very grateful to everyone at Harlequins for their support, and we both remain fully committed to our long-term partnership."
Ticket holders for The Stoop will automatically have their tickets transferred to the fixtures at Lee Valley Hockey and Tennis Centre. All existing ticket holders are being contacted by email with details regarding their ticket transfers and details of how to request a refund if required. If you have any queries, please contact tickets@englandhockey.co.uk
England Hockey are also in the process of contacting all other stakeholders including hospitality guests, VIPs, Hockey Makers and officials.
The change in venue means that Lee Valley Hockey and Tennis Centre now hosts four weekends of international hockey in May and June. Tickets are on sale for all matches now.
Sat 21 May - England v France (Men) 1pm, England v China (Women) 3:30pm
Sun 22 May - England v France (M) 12pm, England v China (W) 2:30pm
Sat 28 May - England v South Africa (M) 12pm, England v Spain (W) 2:30pm
Sun 29 May - England v South Africa (M) 12pm, England v Spain (W) 2:30pm
Sat 4 Jun - England v Netherlands (W&M), 2pm & 4:30pm
Sun 5 Jun - England v Netherlands (W&M), 1pm & 3:30pm
Sat 18 Jun - England v Belgium (W&M), 2pm & 4:30pm
Sun 19 Jun - England v Belgium (W&M), 1pm & 3:30pm