Volunteer, Coach & Umpire
Nominations For The Youth Leadership Festival Extended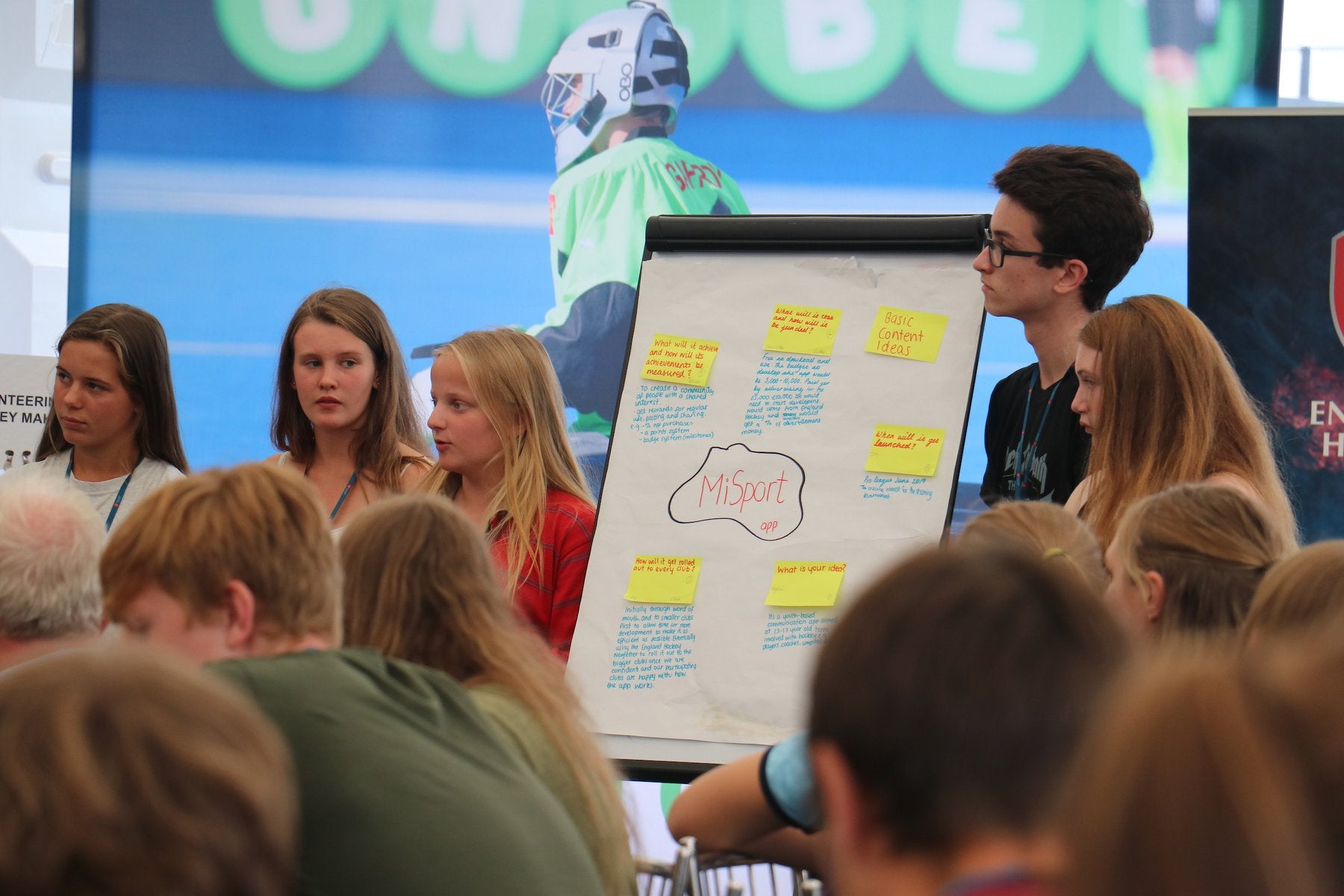 Do you know a young hockey leader that you'd like to put forward to represent England at a European Youth Festival?
The European Hockey Federation (EHF) are looking for males and females aged 18-25 for this year's EHY Youth Leadership Festival, a week full of workshops, contacts and friendships with guest speakers, including international hockey players and inspirational and innovative organisations.
The Festival will take place in Amsterdam alongside the EuroHockey Championships from 4-13 June 2021, and successful candidates will be asked to undertake a presentation about their experience as a leader. The theme for 2021 is "Press Play" – life has been on pause for such a long time that the EHF hope that 2021 will be time to Press Play.
England Hockey are able to put forward one male and one female, so we are asking players and deliverers from across the country to send us your nominations. We will then put forward one candidate in each category.
To apply, candidates should please email stephen.tabb@englandhockey.co.uk with no more than 500 words detailing:
A project they have been involved in at their club to increase participation in the sport
What they would hope to learn from the week in Europe
Further details around how the candidate would make their presentation to the Youth Leaders stand out/be memorable
Name / DOB / Club / School / Hockey Experience (Playing, Coaching, Umpiring etc.)
Please note that the successful candidate will need to arrange transport and accommodation. There is a nominal 100EUR fee which covers accommodation, food and the festival itself.
Deadline for submissions to England Hockey is 12pm on Friday 5 March.