Petter On Her Great Goal and Kiwis Test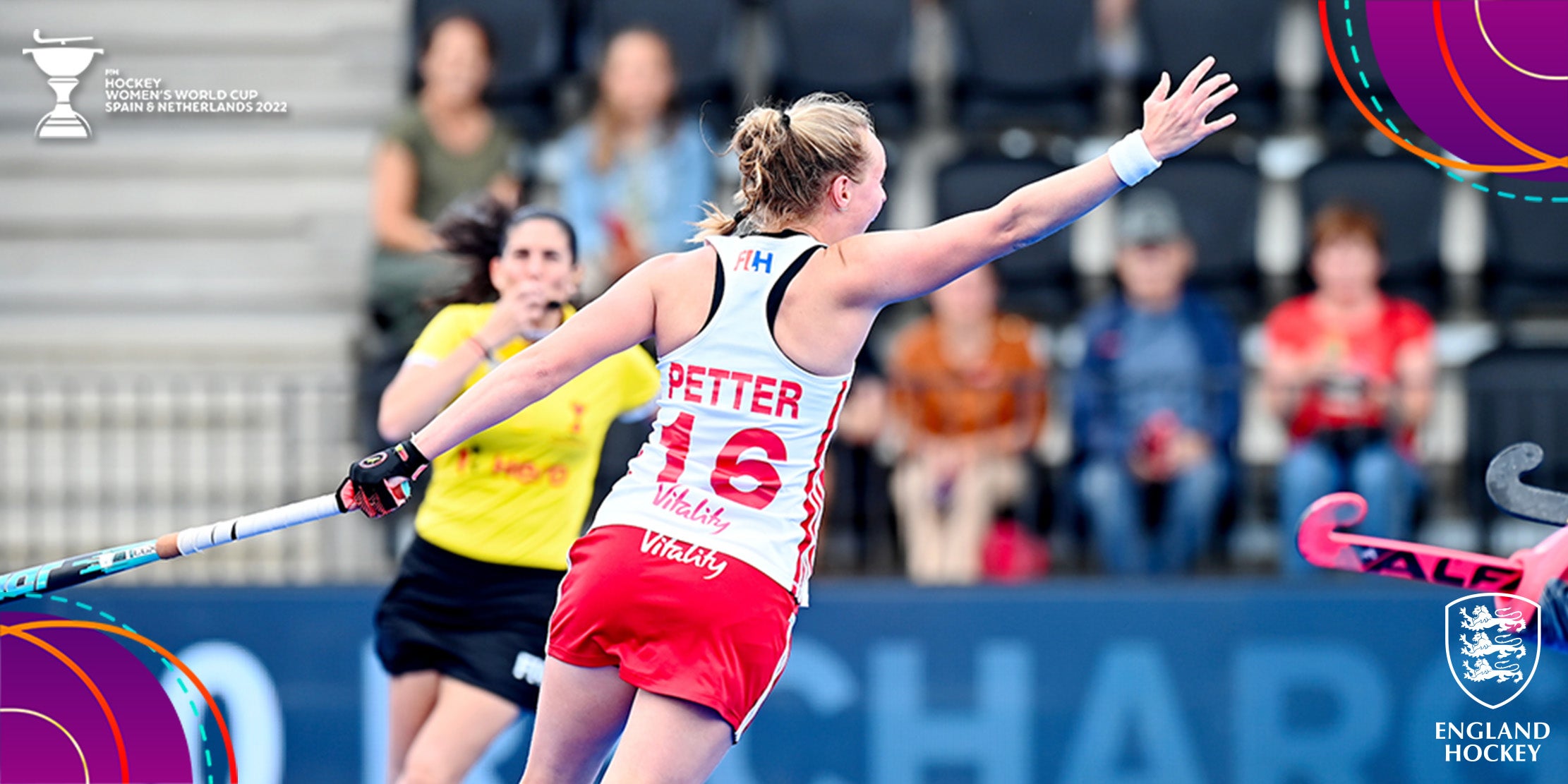 Izzy Petter had a fantastic World Cup debut against India - and now wants to take that momentum into tonight's game with New Zealand.
Izzy scored a wonderful goal in Sunday's 1-1 draw, and took the official Player of the Match award under stiff competition in both sides.
She said, "It was always going to be a tough first game against a class side in India.
"We were happy with a draw but of course we wanted the win.
"So we took the point and move on to the next game against New Zealand."
Reflecting on a quite brilliant goal when she deflected Lily Owsley's pass into the net, Izzy said humbly: "I put my stick in the way, it hit it and went in! Lily put it on a plate for me to be honest.
"Now as a team we've got to keep building. Monday is a rest day and then it's full focus on the next game against New Zealand.
"We'll keep moving forward into that game, take the learnings from India and see what happens."
Tuesday's game is live on BT Sport 1 HD.