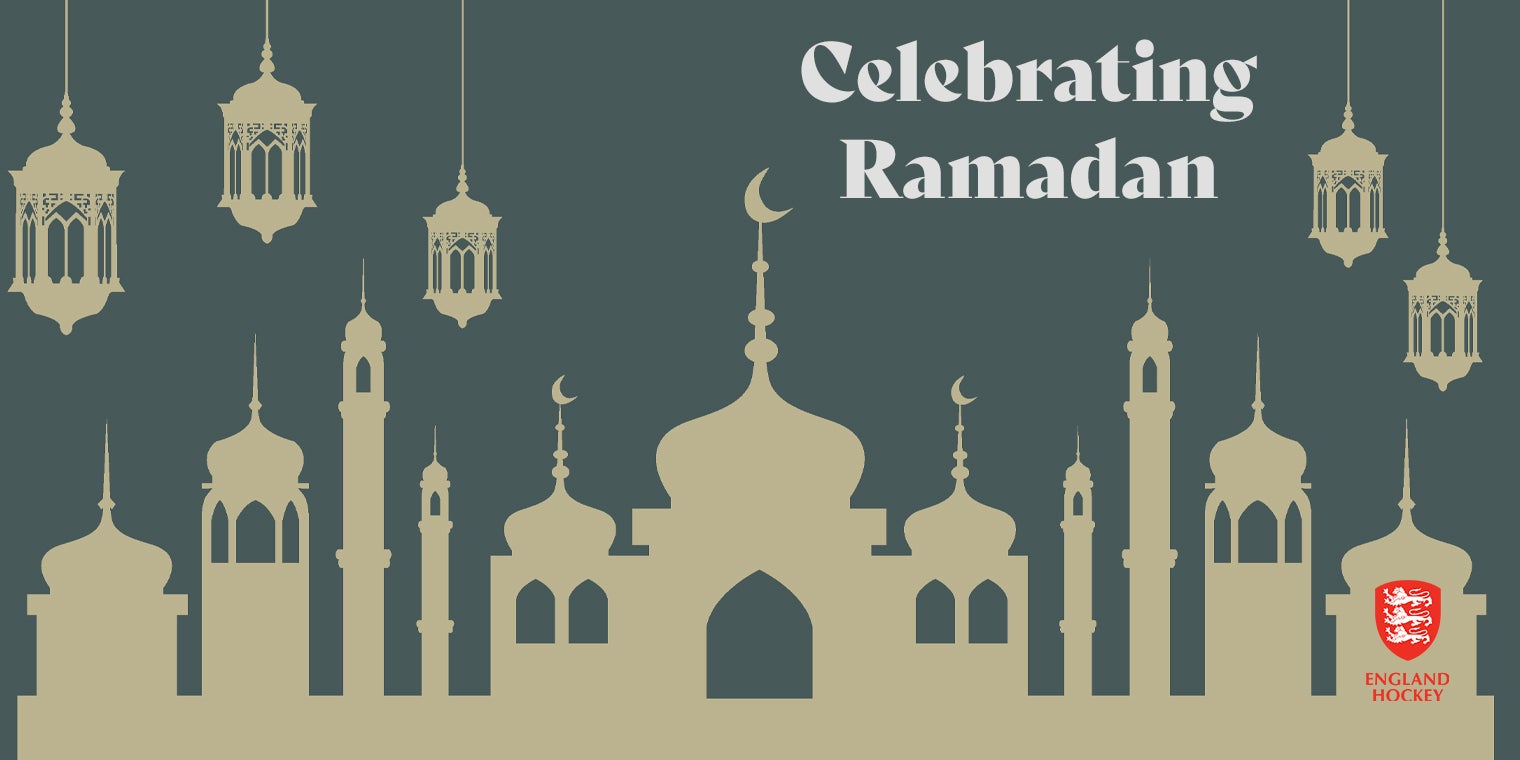 Celebrating Ramadan
Following the return to play, England Hockey is keen for as many people as possible to pick up a stick and enjoy being back playing.
Ramadan is the Holiest month for Muslims, representing when the Quran was first revealed to the Prophet Mohammad. During the month of Ramadan, all Muslims are expected to fast (no food or drink) from sunrise to sunset each day for 30 days. The elderly, children, ill and pregnant Muslims are exempt. The timing each year moves based on the lunar calendar. In 2021, 13 April is the likely start date for Ramadan.
With the start of Ramadan, we would encourage all clubs to speak to any members celebrating and establish if any additional support is required during this time, it may not be, but it is always good to ask!
The effects of fasting
The first week is generally the hardest as the body adjusts to a new eating, sleeping and fasting routine.
The effect of fasting on day-to-day activities can include impact on sleep routines, many will stay up late to eat in the early hours during the dark hours. This can impact energy and focus.
Some Muslims observing Ramadan may be quite sedentary during this month - so as not to overexert themselves. Those who continue to exercise will likely moderate their routines in order to facilitate the change in diet and sleeping hours.
Tips for clubs, coaches and players to consider during Ramadan
Ask those who are fasting not just what the fasting requirements are, but also the why of fasting and how completing the fast makes the player feel. Many sportsmen and women who fast find talking about fasting really helps focus their mind and on occasions they have seen their performances be enhanced. The needs of players will vary drastically depending on the level at which they're playing, their personal beliefs and the extent to which they observe the month.
Try to ensure that training hours do not coincide with the end of the daily fast
Be mindful of intensity in training for those observing Ramadan
Partake in celebrating the break of the fast with the player/s after a training or match if it coincides with the end of the daily fast timing (known as Iftar)
After matches or training, do not expect players to remain on site if they are fasting. Rest and other prayer rituals may be part of the players post daily fast routines
Players should not feel obliged to train if they are not physically able
Clubs should also be considerate of rearranging matches if other clubs have several Muslim players who are observing key dates during the month of fasting, including the Eid celebration at the end of Ramadan
Considerations for Muslims playing hockey
Aside from Ramadan, teams with Muslim players tend to struggle at match day teas of other clubs. Muslims do not eat pork and will only eat meat which is Halal. Traditionally this means many matchday food for Muslims is a piece of bread and butter, as clubs are not catering for those who are not able to eat the meat provided. (This includes many vegetarians, which many players of Indian/Hindu origin are).
England Hockey would like to thank Christine Dalby-Ali, Sajjad Rashid and Abu Saahil for supporting with this article and videos.
Ramadan Mubarak to all.

Do you have a story you'd like to share?
Email Us