Shona: Why This Summer Is Special For Me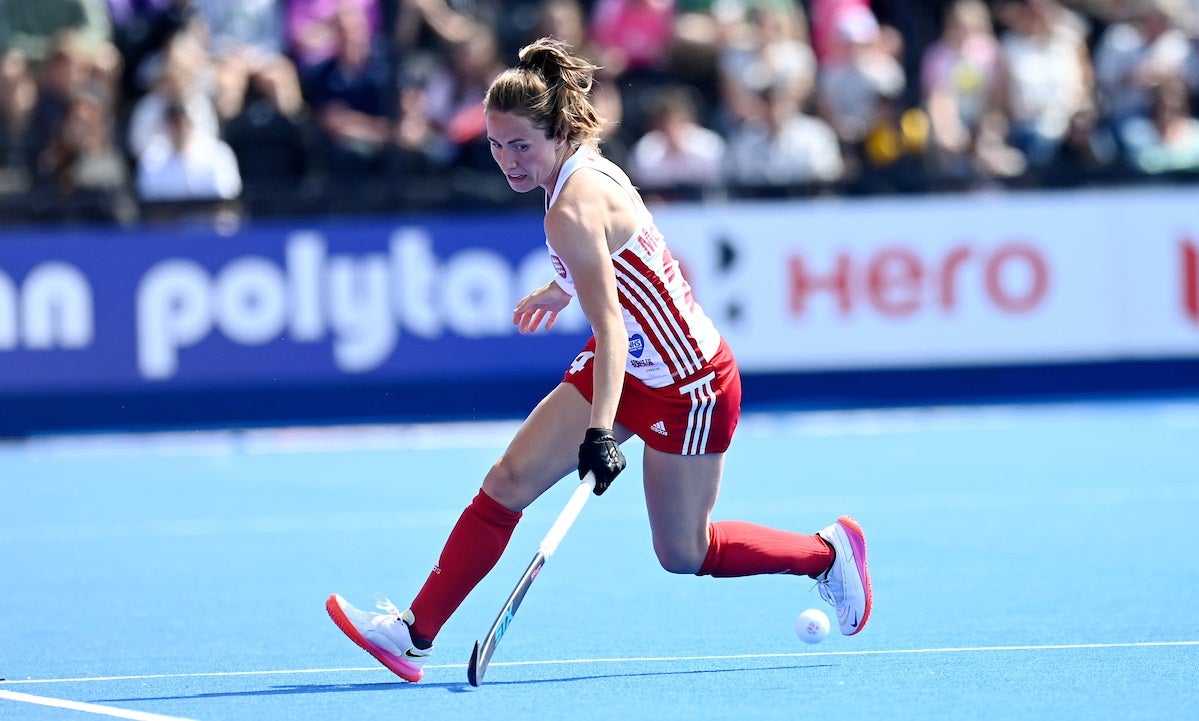 Shona McCallin has already had a fantastic international hockey career. Gold medal winner at the Rio Olympics, a bronze in Tokyo, a European Championship winner in 2015 and then European bronze two years later.
But having never played in a World Cup or Commonwealth Games, she is as determined as ever as those tournaments take place back-to-back in an amazing summer of hockey this year.
Shona said, "The World Cup and Commonwealth Games are two tournaments I haven't been to because of injury, so I'm really excited to get going.
"The World Cup is a huge tournament, once every four years of course and a home Commonwealth Games doesn't come around too often!"
However one element of the summer is slightly less appealing as she joked about sharing a room with Maddie Hinch – or more specifically with her goalkeeping kit! Shona laughed, "I've got the short straw, Maddie with her smelly goalie kit! We've roomed together for a while and the kit's not that smelly actually to be fair, she's clean!
"I don't know how she does it, maybe it's Febreze but thankfully the goalies can often leave their kit at the ground nowadays. She's alright really!"

England's FIH Hockey Women's World Cup bid gets underway on Sun 3 July as they take on India, before New Zealand and then China in a tough pool of games in the Netherlands. The majority of the knockout fixtures then take place in Spain as the event is hosted across both nations.
Shona is looking forward to a great two weeks of hockey, saying, "We've got a tough group but you never know what may happen. It's a new format across two countries so we're really looking forward to it.
"Every team has earned their right to be there. The teams in our group will all pose different challenges. India and China have done pretty well in the Pro League while New Zealand are a bit of an unknown having not played many games recently.
"I just played a season in Holland and came back in May so it's been a tight turnaround for myself; we've got five or six new players coming in as well. It's been great to have so many matches at Lee Valley in the build-up, they have been invaluable.
"On paper it's an experienced England squad, I think we've got nine players who went to the Tokyo Olympics. Plus some exciting young talent as well in there so it's making sure we mix it all together and put in some good performances."

Having just returned from the Netherlands, Shona knows first-hand how exciting the tournament is going to be. "I've played at Amstelveen quite a few times both internationally and in the Dutch league; good memories from the 2017 Euros when we won bronze after narrowly losing 1-0 to the Dutch in the semis. They always put on a good show, it's not far to get across so hopefully a few English fans there too.
"From our perspective, I just want us to fulfil our potential. Consistency is the one thing we've been lacking so just to make sure we achieve what we're able to achieve, without sounding too vague!
"And to enjoy the experience of a World Cup, it only comes around once every four years and then enjoy Birmingham and Durham after that."