Tess Howard Reveals How London 2018 Inspired Her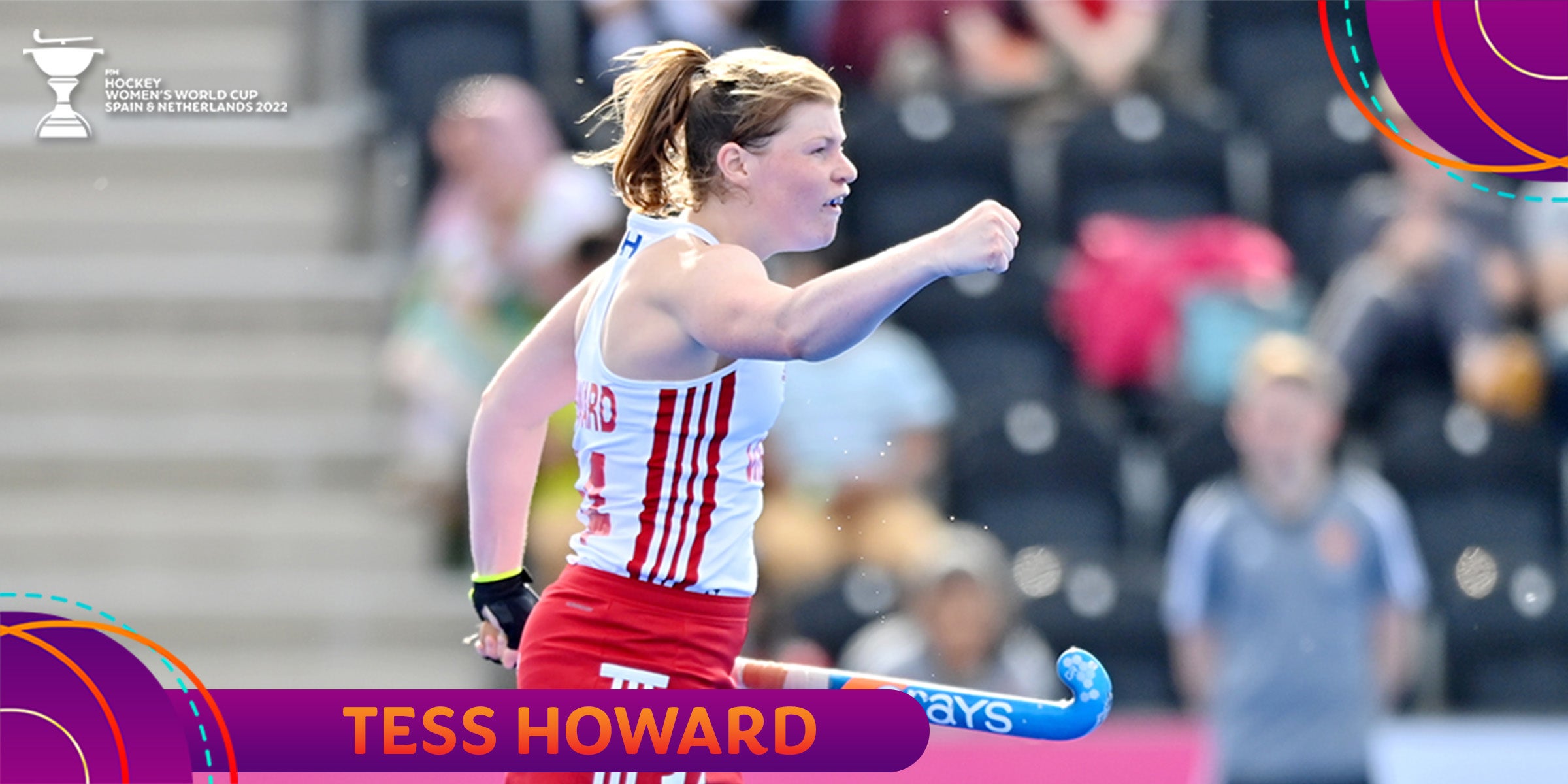 Having been in the crowd at the historic World Cup in London four years ago; England international Tess Howard now gets to live out her dream by playing for her nation in this summer's event in the Netherlands and Spain.
As a self-confessed superfan in 2018, Tess admits that the London event and its amazing spectacle helped inspire her to play international hockey full time.
She said: "My teammates joke because I was literally number one fan in London, totally unashamed, only 19 and out of first year at Uni. I was like my mum is now for the team, foam finger, near the halfway line, the whole bit!
"Sitting in the crowd I got this wave of butterflies and I remember thinking 'oh my goodnees what is this feeling?' and I realised I just wanted to play on that stage. I know it sounds surreal, I tell people the story and they say it's not true but it genuinely is, the wave of excitement and I think that's what makes this summer so special. It's not just one story of trying to get to the World Cup, it's also my ACL injury but then also the whole team's progress. There are so many layers, I can't wait.
"If I'm honest, before the world cup I didn't know why people dedicated their life to hockey. But then I really did realise why, you could play on a stage like that, doing the thing you love every day, it was a no-brainer.
"Obviously London 2012 was unbelievable as well, I saw Unsy play and remember thinking 'that number 4 is pretty good!' In our sport you get to have a range of ages and that's what's so exciting. When I visit camps or schools I tell them we could be teammates one day because it's true!"
Now a teammate of Laura Unsworth's both at international and club level, she gets to see first hand the quality that has taken Laura to 296 international appearances for England and Great Britain. "It's mad. It's the consistency that is the most impressive. She's not flash but you notice as soon as she's not playing. She can hold a defence together or unleash a hit from the top, just like she did in Tokyo. I play club with her as well at East Grinstead and she's one of the reasons I wanted to go there. She's amazing."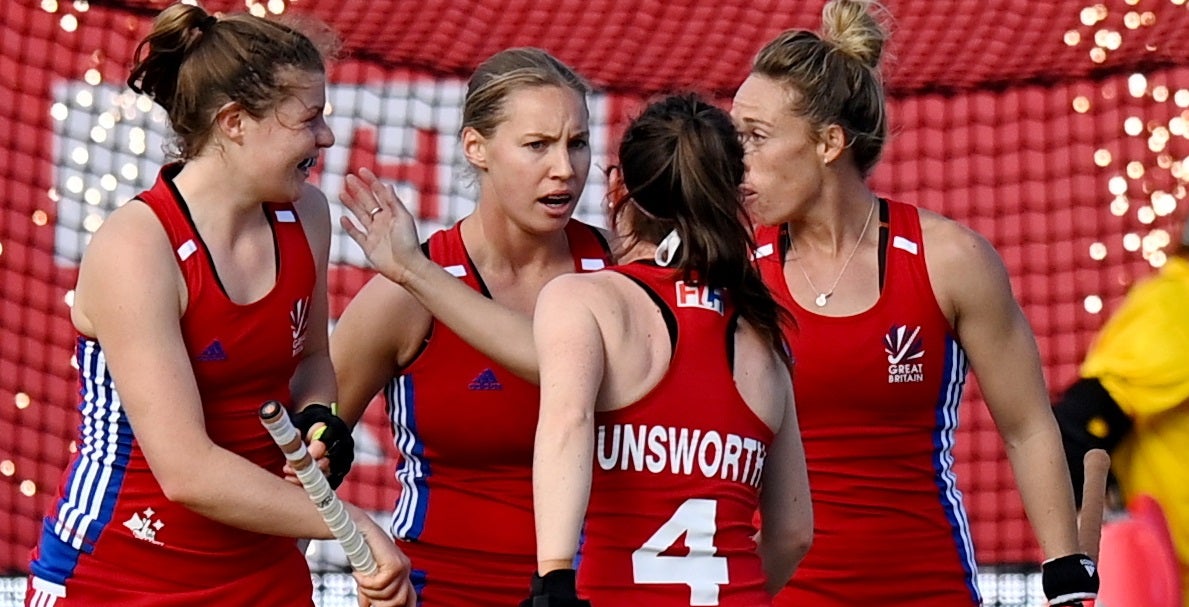 Tess' own journey has been full of ups and downs, and thankfully she is back fit after an ACL injury that forced her to miss last summer's Olympics and European Championships. "I feel good. My recovery was taken extremely seriously and diligently. By the time I played in the Pro League I could probably have played a month before but it's one thing being physically ready, mentally ready and another being hockey ready. The team did very well dipping me in and out, then the first game was incredible of course.
"The Pro League has been perfect in terms of lots of game play, especially after building up from so long. It's great to have the team welcome me back and I feel part of things again which is important after so long."
With the World Cup, Commonwealth Games and EuroHockey Qualifiers in Durham; the women's squad have a packed summer ahead. "I feel very excited. It's a bit surreal that it's already here, especially after the slowest twelve months of my life. The last three months have been so fast and now we're going to the World Cup.
"It's the pinnacle of the hockey world, the best come to play and it's so exciting. We have a group full of good teams which means we have to start on fire to set us up for the rest of the tournament. We've got a lot of history with India, especially as Great Britain, we know how they play but it's about what happens on the day. We're the kind of team that can hopefully take them by surprise.
"What we all want is the big experience, the excitement, it gives us an extra lift. That's why we love playing at home as well, the extra energy. When we went 1-0 down to Belgium on the Saturday, I was looking around at half time and said 'these people haven't come to watch us lose' which really gave us extra energy.
"Holland has a real hockey heart, then it's hopefully onto Spain and it's extra special for them to host as well. As a group we can't wait."
England's first World Cup game is on Sunday 3 July against India at 3:30pm UK time, live on BT Sport.