'World Cup Will Be Amazing But I'm Scared Of My Parents' Hats!'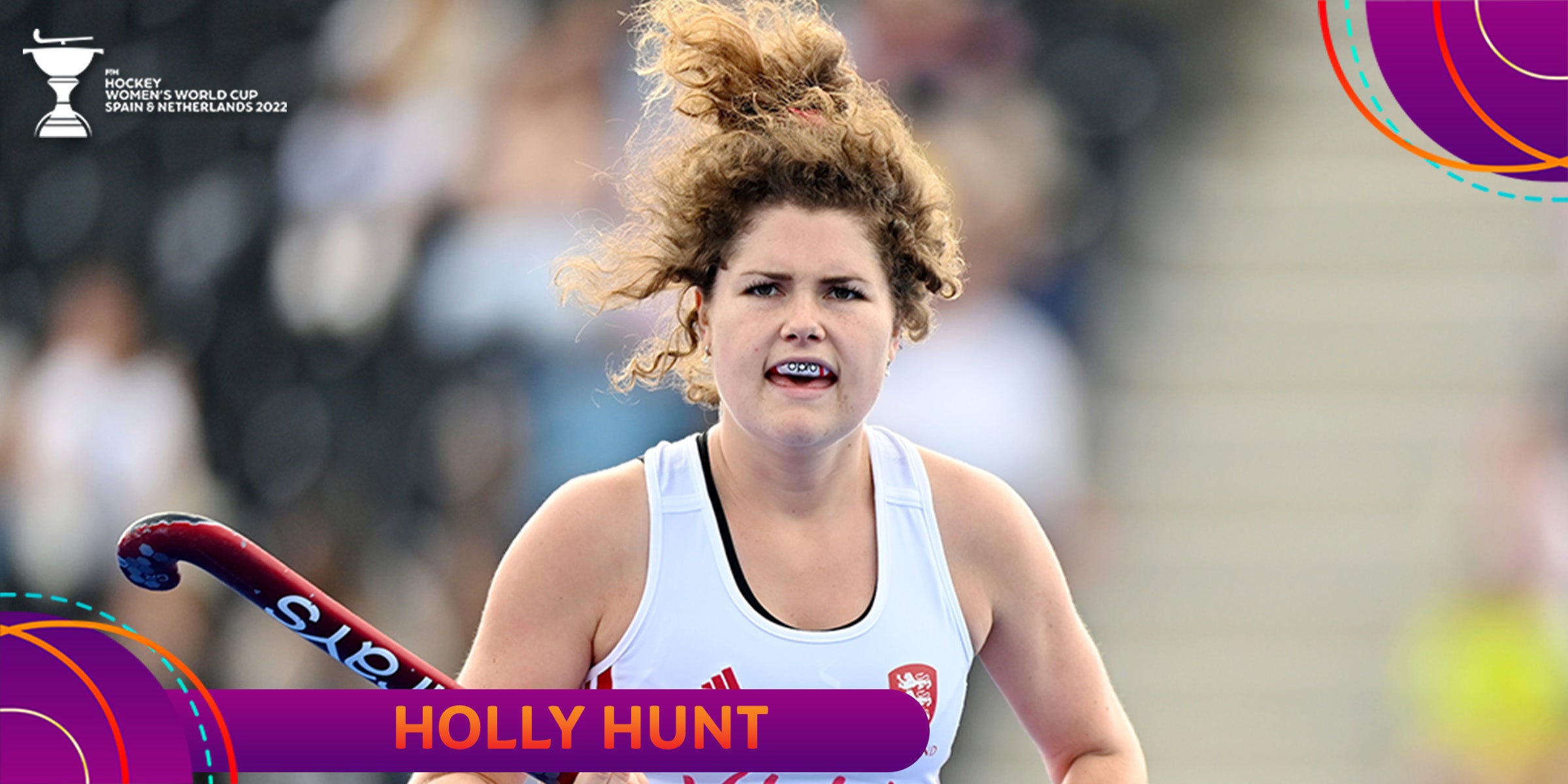 England international Holly Hunt admits she cannot wait for her first senior tournaments this summer – but is slightly fearful of her parents' choice of headwear in the stands!
Hunt – who hails from Stockport – is playing in a World Cup, home Commonwealth Games and European Qualifiers in the space of two months in an amazing introduction to senior international tournaments.
The Women's Hockey World Cup takes place in the Netherlands and Spain from 1-17 July, with England's first game on Sunday 3 July against India.
Holly said, "I'm really excited, it all still feels a bit surreal. Considering the last time I did a proper tournament was the Under 21 Euros back in 2017, it'll be really cool to do a senior world cup, what an amazing occasion.
"To be able to compete with the best senior teams in the world is something I dreamed about as a little girl, and to do three tournaments in one summer will be very busy - but great!"
Holly and the team will be backed superbly by friends, family and fans in the stand, and Holly's parents have a growing reputation for their unashamed support!
She said with a smile, "The support from all the parents is amazing, I just dread to think which hats mine are going to bring out this time!
"I was at home a few weeks ago when a parcel was delivered, my mum shook the box a bit and it was really jingling so I knew it was another hat! She was trying to hide it from me but I just thought, here we go! If they haven't got hats then it's headbands, wigs, all the attire."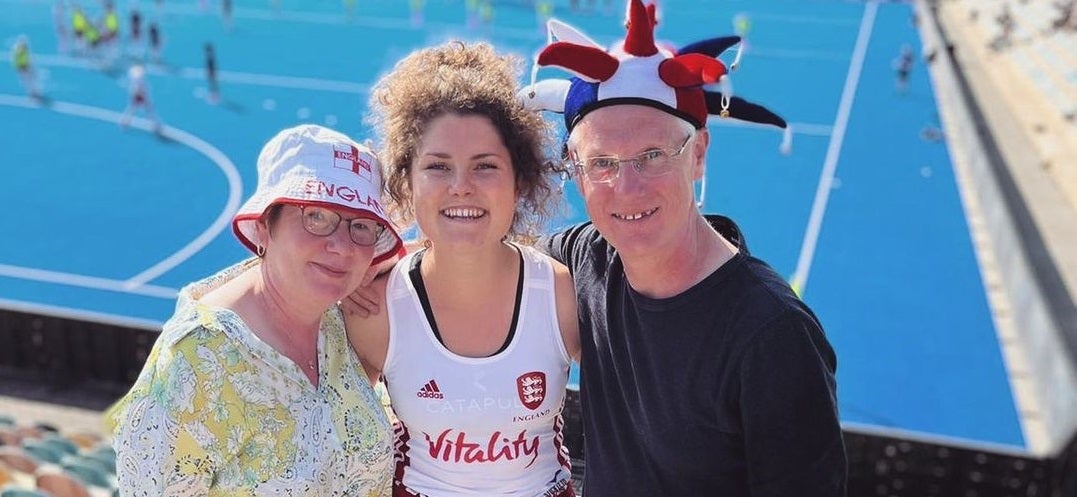 As well as backing in the stands, Holly has spoken of the support among the squad, as she is part of a group of nine players playing in their first World Cup. "We talk about the psychology behind it all, everyone might be nervous going into a tournament but there are a few of us in it together. As the cliché goes, take each game as it comes, play the game not the occasion, don't get overwhelmed."
England play all their Pool games in the Netherlands at a venue Holly knows well. "I've played a lot of junior stuff over there, I've played at the stadium in Amsterdam a couple of times, you can guarantee a crowd and an atmosphere."
And later in the summer, there is again bound to be a great atmosphere as international hockey comes to the Midlands here in England. "Having the Commonwealth Games on home soil in Birmingham, it's the Uni I went to, it's very special.
"I cannot wait to play back on that pitch. There's six of us in total who went to Birmingham Uni, Lily Walker as a current student of course, so to go and play there together will be amazing. We're staying in halls which is a bit different but nice!"