Hampshire Hockey Player Pathway Donate £4000 To Charity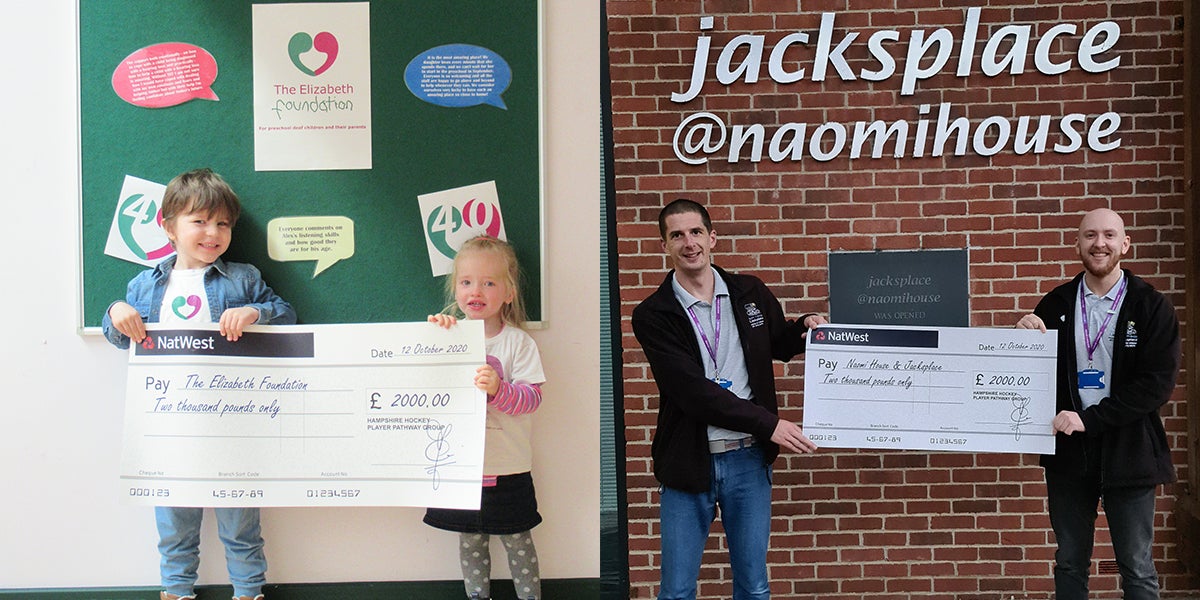 The Hampshire Hockey Player Pathway group were overwhelmed by the generosity of parents who donated their membership fees for the cancellation of the 2020-21 AC cycle.
Thanks to the generosity of the parents, and topped up by the HHA Player Pathway Group, they were able to present £2000 each to two local charities, 'Jacksplace @ Naomi House' and 'The Elizabeth Foundation.
Naomi House nursing and medical staff provide individualised nursing care that helps to enhance short lives and allows local families to make the most of their precious time with their children. In recent years, major developments in medicine and care have meant that more children can now be expected to reach adulthood. As a result, Jacksplace was built in 2010 as a hospice to offer care specifically for young adults aged 16 and over.
The Elizabeth Foundation facilitates early diagnosis for babies and preschool children with all degrees of deafness and provides comprehensive educational and support services for them and their families. By doing so they enable these children to develop their listening and spoken language skills, as well as build their self-esteem and give parents the confidence and knowledge to make informed decisions on behalf of their child.
The Hampshire Hockey Player Pathway group say thank you to all the parents who helped make this happen.