Hinch again the heroine as England guarantee Birmingham medal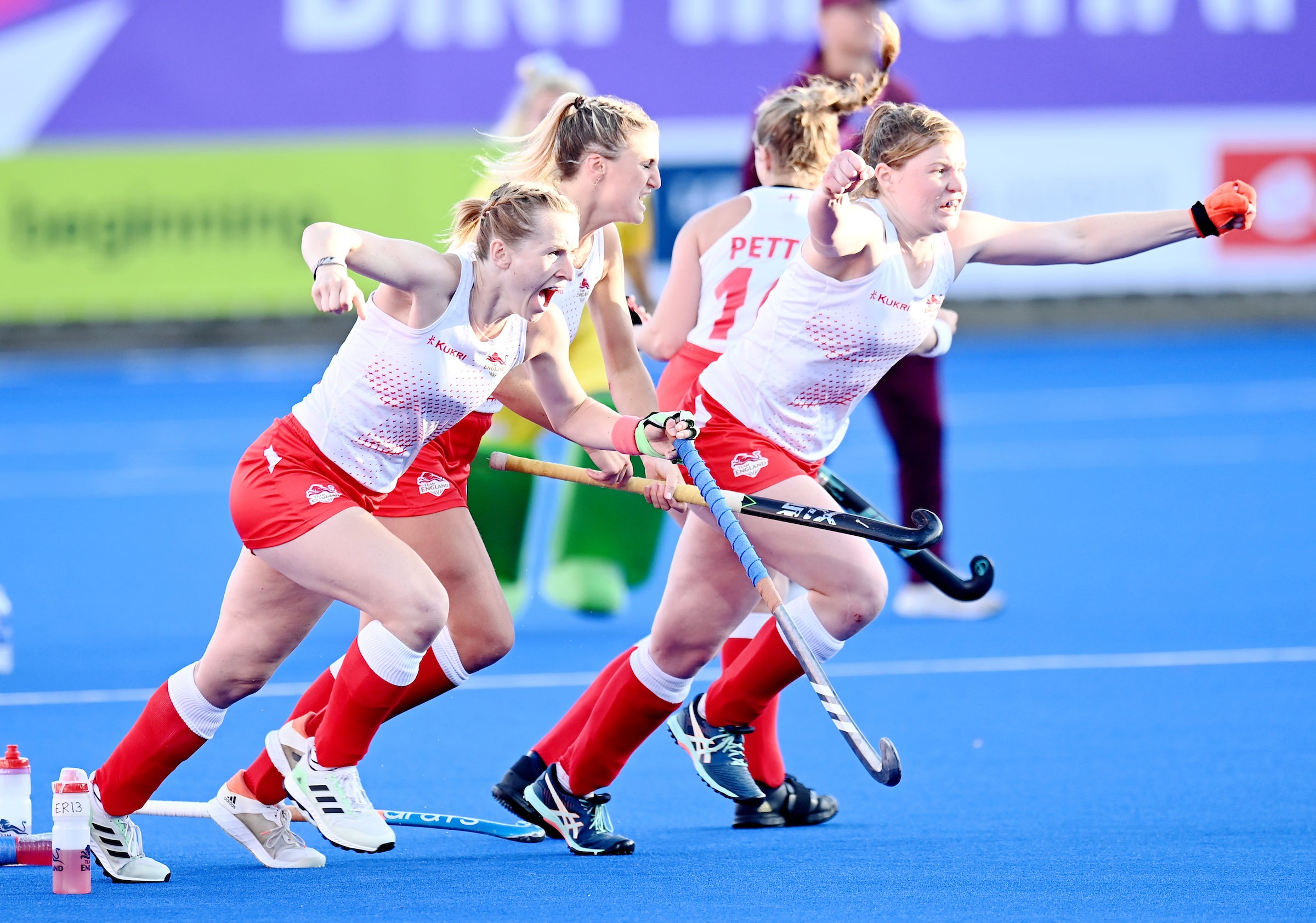 England 0 (2) (Petter, Martin)
New Zealand 0 (0)
England won a dramatic penalty shootout to advance to the final of the Commonwealth Games following a tense stalemate with New Zealand.
Maddie Hinch once again proved to be the match winner, as she was for Team GB in the 2016 Olympic final, with a series of stunning saves in the shootout.
This set up Izzy Petter and Hannah Martin to score and guarantee the host nation a medal.
New Zealand had won a shootout between the two at the same stage of the Games four years ago in Australia but England got revenge in the best possible way, thanks in large part to shootout specialist Hinch.
In a closely fought 60 minutes of normal time, the Black Sticks battled hard and for long periods were able to control possession.
But England improved as the game went on and piled on the pressure in the final quarter.
Although they couldn't find the winner in normal time, Hinch proved unbeatable in the shootout and set-up a final with either Australia or India on Sunday.
England: Hinch, Unsworth, Toman, Martin, Rayer, Petter, Ansley, Pearne-Webb, Crackles, Owsley, Peel.
Subs: Hunt, Walker, Howard, Hamilton, McCallin, Heesh, Balsdon.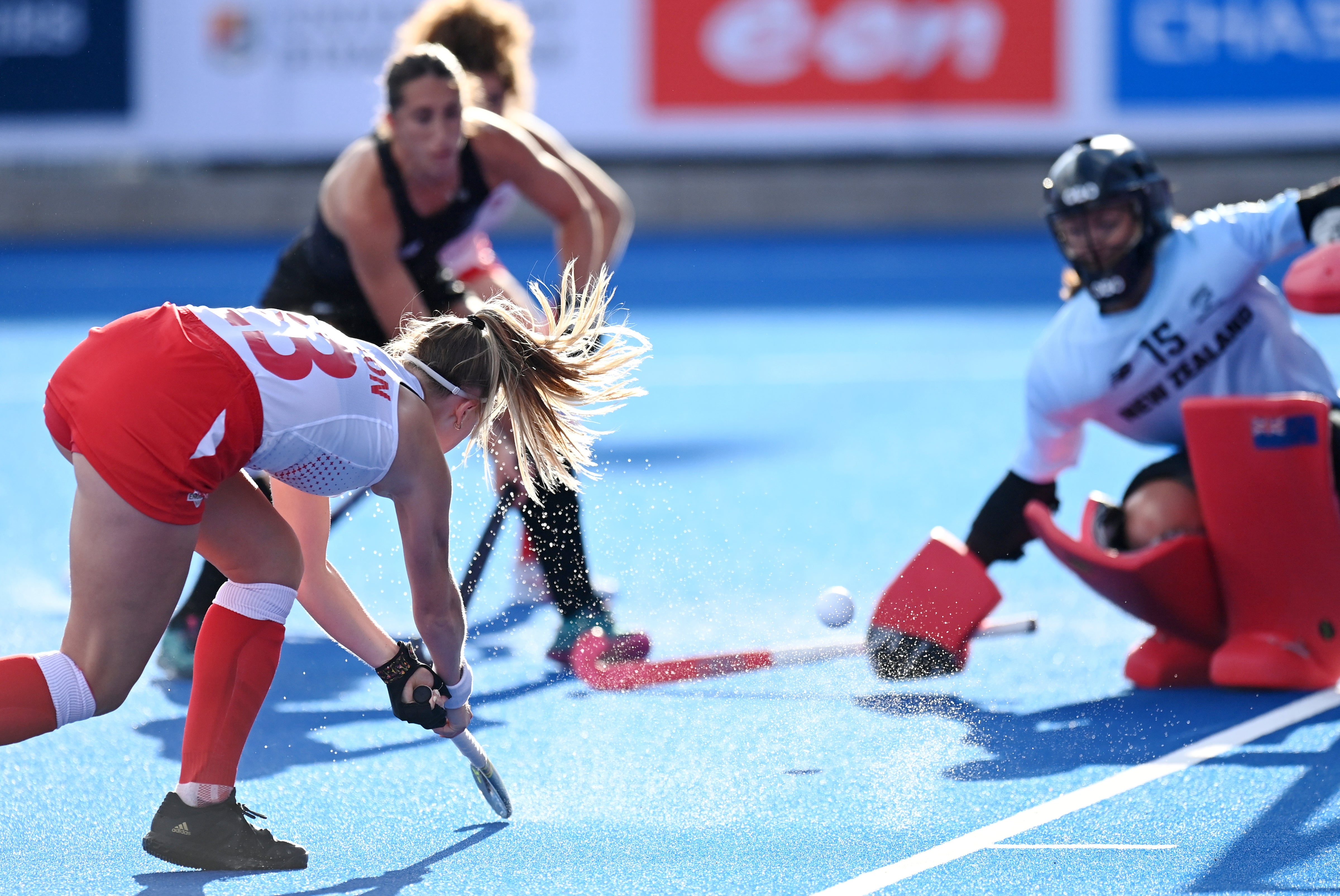 Match Report
In a frantic opening few minutes at a sun-drenched University of Birmingham Hockey & Squash Centre, both sides went close to an early goal.
England earned a penalty corner within minutes but Giselle Ansley's strike was deflected behind by the first runner.
The Black Sticks also forced an early penalty corner but an alert block from Izzy Petter assured her side were able to navigate an early scare.
It was end-to-end but a yellow card for New Zealand's Rose Tynan saw the tempo slowed for the remainder of the opening quarter.
Giselle Ansley saw green after the stoppage for pushing the ball away after the whistle to further disrupt the flow, with both sides becoming cagier.
England did manage to put some cohesive attacks together and nearly opened the scoring when Sophie Hamilton crossed across the New Zealand goal, only for the pace to deceive the awaiting Holly Hunt.
But other chances proved few and far between in the remainder of the first half.
A yellow card for Hope Ralph at the end of the third quarter seemed to swing momentum of the semi-final.
Roared on by a sold out Birmingham crowd, the hosts began to apply the pressure, a penalty corner seeing Ansley's low drag only go just went wide of the right post.
Owsley then forced a double save from Grace O'Hanlon, while Tess Jopp was forced to make a goal line clearance as England began to turn the screw.
Hamilton and Owsley were causing the Black Sticks defence problems every time they got on the ball, with one intelligent Hamilton lay-off giving Shona McCallin a good chance.
Her first-time shot went just wide and England had to settle for a penalty shootout to decide their fate.
New Zealand went first but immediately put themselves under pressure when Ralph was unable to beat Hinch.
Tess Howard also was unable to find an angle as the shootout remained goalless, with Tynan and Owsley both unable to convert in the second round of attempts.
Hinch reacted superbly to deny Katie Doar and England took advantage when Izzy Petter coolly beat O'Hanlon for the first goal of the shoot-out.
England's number one again proved immovable as Shannon became the latest Black Stick to be denied, before Martin found the goal to send her team into the final.
They will now face India or Australia for the gold medal on Sunday at 3pm.
Feeling inspired to pick up a stick? Follow this link to find out what's happening near you: www.englandhockey.co.uk/play/pickupastick
Looking to watch some more international action after the Commonwealth Games? Tickets for England women's Euro qualifiers at Durham 25-28 August are on sale now.
https://www.englandhockey.co.uk/international/euro-qualifiers-durham-2022