Cardiff & Met's Walid Abdo Determined To Reach Men's Premier Division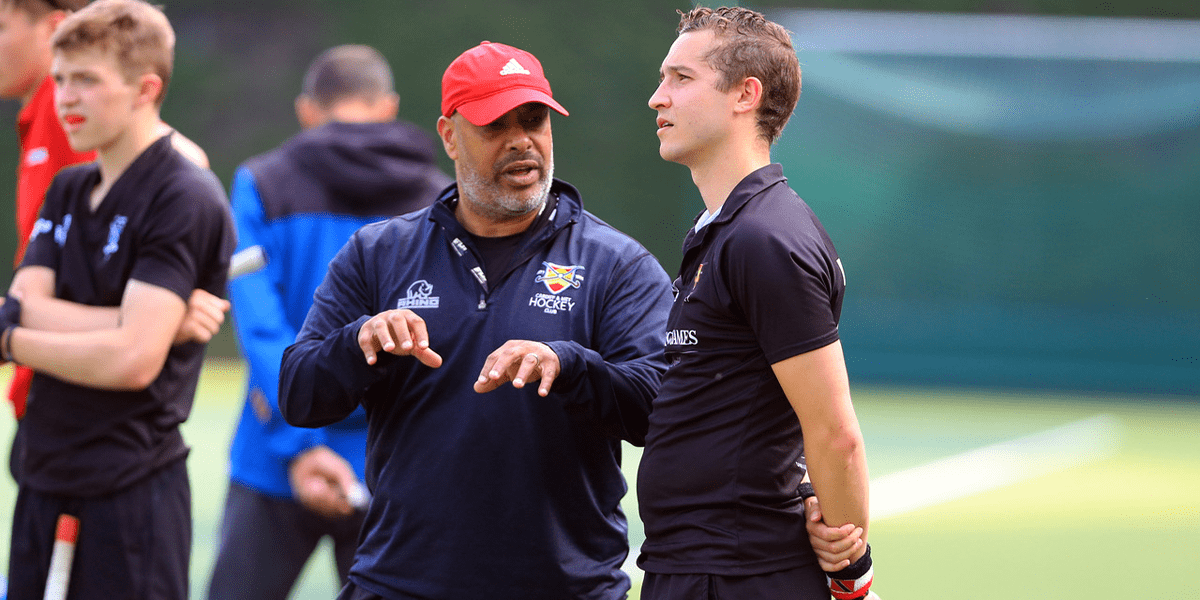 Photo credit: Irfon Bennett
Rod Gilmour from The Hockey Paper spoke to Cardiff & Met's head coach Walid Abdo on his history with the club and his determination to see them earn promotion to the Men's Premier Division.
"I love working with the guys, it's like a shot of adrenaline every week," says Walid Abdo, into his 14th season as head coach of Division One North side Cardiff & Met.
Abdo grew up a stone's throw from Sophia Gardens and used to run over the road and play on the pitch aged seven. He later played at National League clubs such as Hounslow and Bournville, before moving to Kent as a police officer and then returning to Cardiff where he also works in education. "It's a nice feeling to now be in charge of the team and steer them into good opportunities," he adds.
In recent years, Cardiff & Met have twice come close to reaching the Men's Premier Division, falling narrowly short on goal difference. This season, they are currently third in Division One North, tussling with Loughborough Students and University of Nottingham for top spot ahead of the final weekend before the mid-season break.
"We have been fortunate in that we've won European titles and played in the Euro Hockey League," he said. "But every season we start I say that the Premier Division is the cherry on the cake. Reaching the Premier Division will always be number one."
Abdo and his charges are thankful that they have been allowed to return to hockey after the sport was blighted by the pandemic. He is also unfazed by being placed in Division One North despite their geographical location.
"It's been a really good season [so far unbeaten in the league]," the Cardiff native and former Welsh international said. "Last year has only heightened that as we could only train a bit. But there have been bigger problems in the world. This year has been different. We have been allowed to do it, it's fun and competitive.
"I know there has been a lot of talk about why we are in Division One North. But we really enjoy it. The competition is good, the venues are amazing, the umpiring has been good and the hospitality has been nothing short of excellent.
"We all want more. We have had a few years being unlucky where we have won the league and haven't quite made it in the play-offs.
"It's like the Liverpools and Newcastles, always chasing that eternal glory. We know if we get into the top flight we will be a decent team to play against. That's what we want to aim for."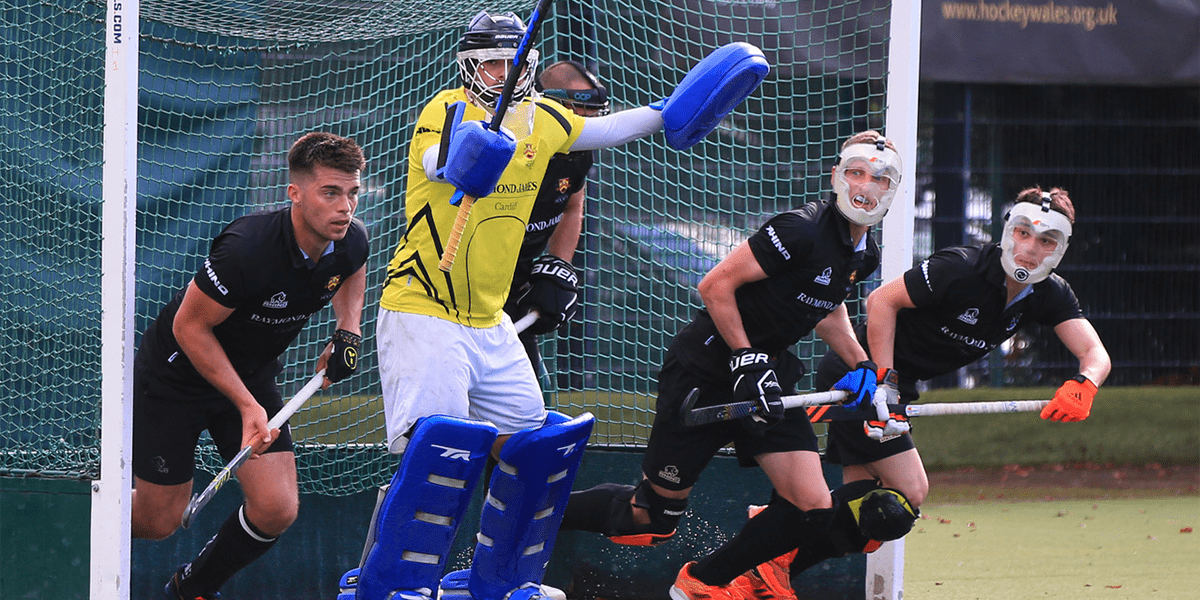 After the year Welsh hockey has had, with the senior men recently qualifying for their first World Cup, Abdo says that reaching the Premier Division for the first time as a Welsh club side - and joining Swansea's women in doing so - will be a further boost for the sport in Wales.
"It would only help the national team more as well, by playing a higher intensity week in, week out and not having to rely on so many training weekends," he said.
"We always get a good crowd down at Sophia Gardens. Just imagine what it would be like if Surbiton, Wimbledon and all those teams appeared! We have done well but there is a long way to go this season. We have to make sure to pick up points at every game and it's in our hands. Loughborough and Nottingham will have something to say about that, but if we can then we can deal with the rigours of the Premier Division.
"Right now there is a good mix of young players who are hungry for more, as well as the more experienced who also want more ambitions."
One of those with bundles of experience is Rhys Gowman, who has fought back after two knee reconstructions. Abdo calls him the "son of Cardiff royalty", his father, Andy, having joined Cardiff in 1970. Andy has also assisted Abdo as a coach for a number of years, while his mother was instrumental in starting the ladies' section at the club.
"Rhys is a fantastic player," admitted Abdo. "And you know when you turn up at venues, when coaches ask if Rhys is playing, you sense a little bit of fear.
"He has always been a hard-working grafter but the boy can shift, he can score goals and is a tough tackling, no nonsense player.
"If he wanted to, he could still play for Wales. But because of his professional and personal life, he has been taken in a different direction but he is always the first person on my team sheet."
Another senior player is Luke Hawker, the Welsh co-captain. A sport coaching lecturer at the university, Hawker was back at his desk the day after Wales won the FIH World Cup qualifier last month in Cardiff.
He was one of seven Cardiff & Met players who were called up to the Welsh squad for the campaign that saw them beat Italy, Ireland and France to secure their place at the 2023 World Cup in India.
Sitting just one point behind University of Nottingham, their opponents this weekend, in Division One North, Hawker naturally wants Cardiff to follow in the success of the national senior squads following the club's growth in recent years.
He said: "When I first came in 2009 we were in the West Regional Leagues and then promoted into the Conference West. We have been within touching distance of the Premier Division and that's our goal.
"We see ourselves as a Premier squad and our ambition is to be a regular fixture in the years to come."