How the EHL Premier Divisions Will Work From 2022-23 Onwards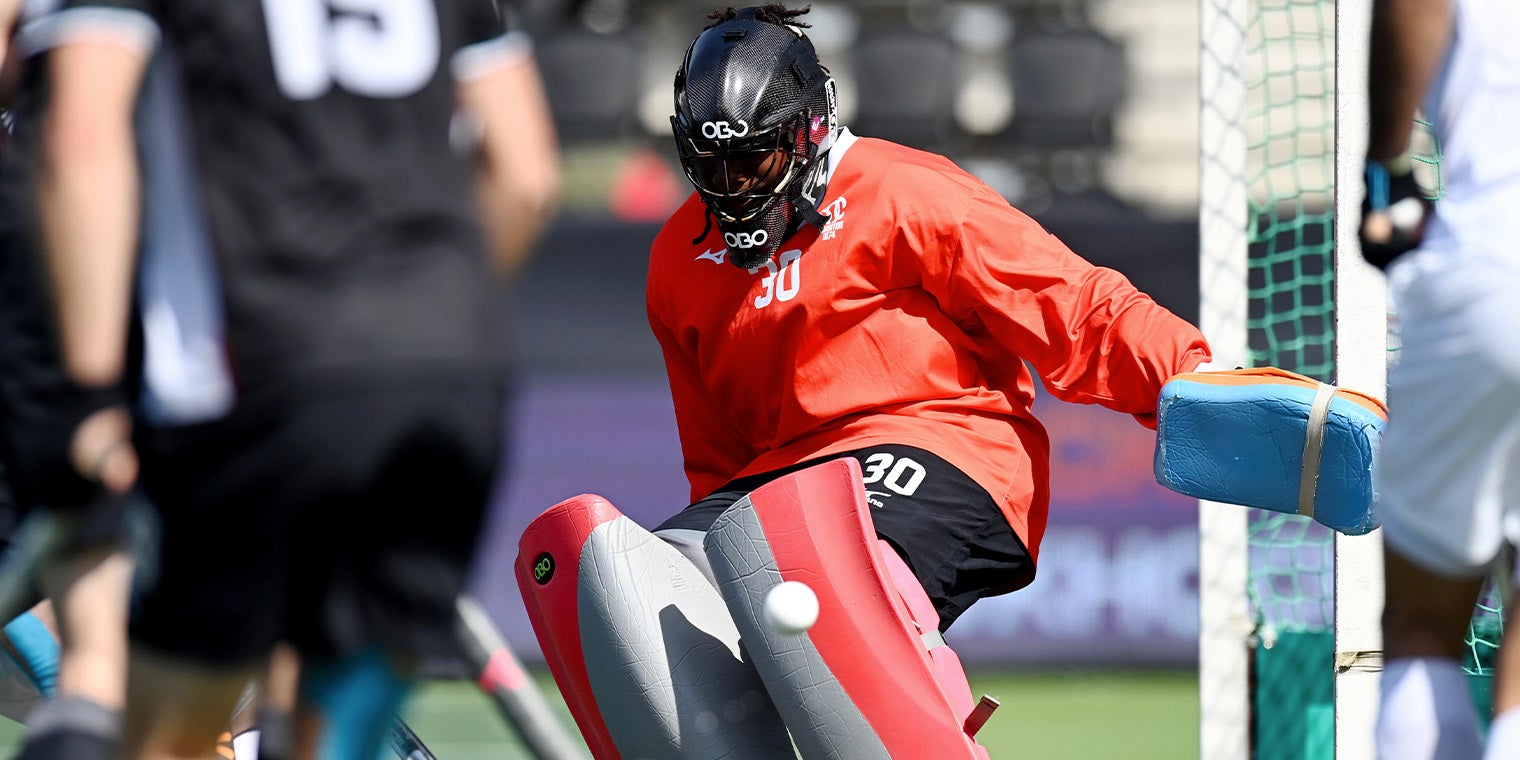 England Hockey are pleased to announce the new Men's and Vitality Women's Premier Division structure from 2022-23 onwards.
Having worked with club representatives in recent months we're delighted to have developed a new structure that we feel will bring more to play for throughout the year, greater intensity for players and clubs, and a consistent domestic flagship series for the game for years to come.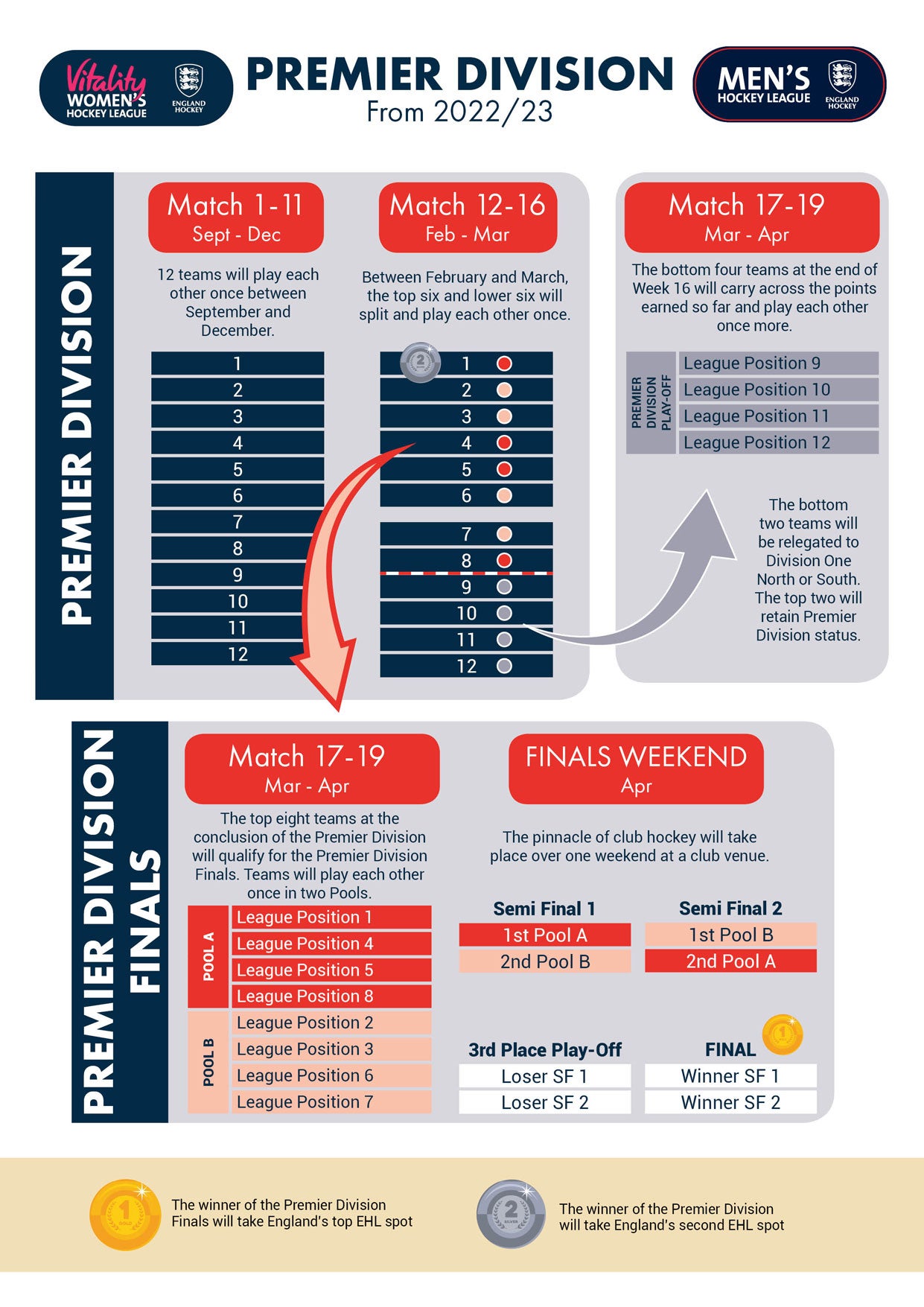 The new structure includes Premier Division Finals at the end of the season as well as a playoff at the lower end of the table. The expanded Premier Division Finals approach - with associated qualification process - aims to create more high-pressure games for teams during the season. The league will also split at Christmas with the aim of making as many matches as competitive as possible during the season.
With a schedule aligned around international commitments it will also ensure that England senior international players can be available for selection for all England Hockey League weekends in 2022-23.
As the season progresses the stakes will increase with every match potentially impacting on a club's finishing position. There are also innovations in place with the Premier Division Finals including pool games that could end in shoot-outs for a bonus point for matches that end in a draw. The pinnacle of the season will be finals at a club venue allowing a club to celebrate the best of domestic hockey at their venue.
Each phase of the season also has a prize with a Euro Hockey League space available at the conclusion of the league phase and on the final day of the season at the Premier Division Final. Should the same team win both phases then the second Euro Hockey League spot will revert to the runners-up in the final.
In the build-up to the new season we'll preview the England Hockey Leagues in more detail.
Chief Executive Nick Pink said, "I am very pleased with the structure from 2022-23 onwards and would like to thank everyone involved for their contribution. We have tried to engage with our clubs throughout the process and I believe we are in a good place now.
"This structure means there is something at stake right throughout the campaign, ensuring the highest possible level of competition across the season.
"Protecting weekends for international players to be available for their clubs is extremely important and I am glad we have been able to achieve that, especially considering England's men have their World Cup in India in January 2023.
"I also believe it is important we stick to this structure for a number of seasons now, in order for it to bed in properly and allow clubs, players and us at England Hockey the opportunity to fully support the Leagues."