Enhance Your Pre-Season By Entering The 'Together For Water' Challenge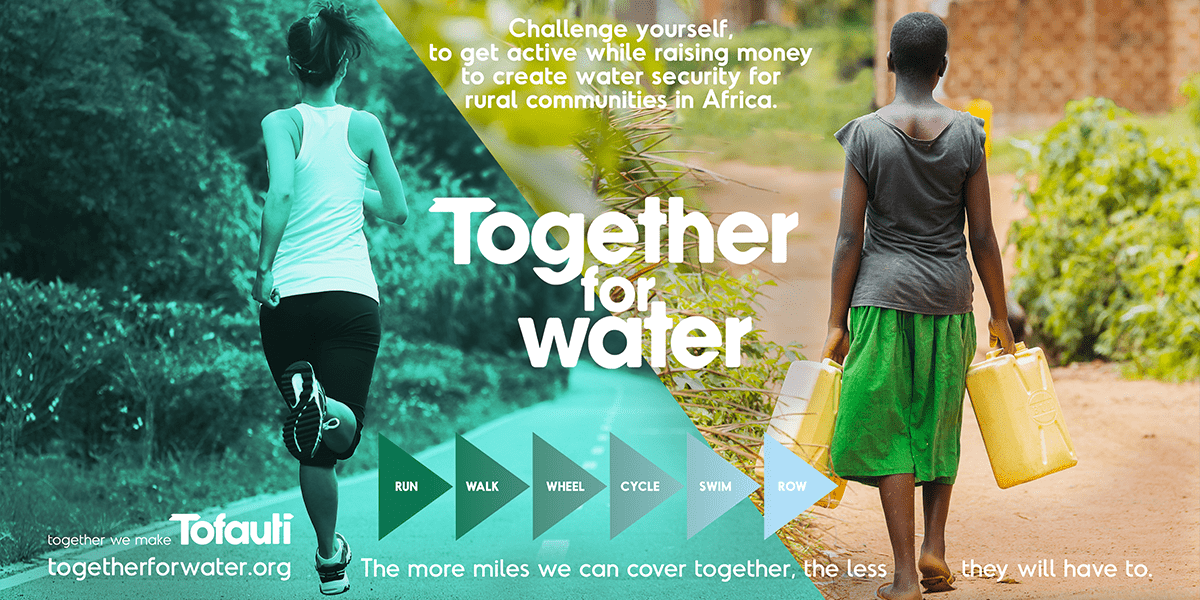 As the return of competitive hockey draws nearer, players and clubs from up and down the country are undoubtedly gearing themselves up to be in prime shape come the first pushback of the season.
But rather than the usual drills, you can add a bit of competitiveness into your pre-season routine and help make a major difference across the world at the same time by joining the 'Together for Water' campaign.
The event is being run by the Tofauti Foundation, set up by Rio 2016 Olympic gold medallist Crista Cullen, and is encouraging individuals and teams from across the world to cumulatively travel the 6,000 miles between the UK and Kenya (where Cullen grew up and is now based) between 5 September to 4 October 2021.
The aim of 'Together for Water' is to elicit awareness of how difficult it is for rural communities in Africa to access safe, clean water and to raise money to provide families with the infrastructure to access this vital lifeline to improve their lives in many different ways.
Throughout the pandemic, it's been fantastic to see how individuals and teams have come together to challenge themselves whilst raising money for charity and we are calling on you to do this again for another fantastic cause.
How you complete the challenge is entirely up to you – you can enter as an individual, you can enter as a team and compete against other squads in your club or you could even re-ignite local rivalries ahead of the season and challenge other clubs to see who can move the furthest.
Furthermore, you can also complete your miles in any way you want to – walking, running, swimming and cycling are just some options but if you want to do something more creative then we certainly encourage that. Make sure you take some photos of your efforts too and tag @EnglandHockey on social media too!
It doesn't matter if you miss the start date either - this is a cumulative effort with the aim being for everyone to cover the distance between them.
Speaking about 'Together for Water', Crista said: "We wanted to come up with something that is fun, inspiring, empowering and totally accessible to everyone, regardless of their abilities, to rally people together in a collective effort and get active to help a greater cause.
"I'm a firm believer that the challenges facing Africa can only be tackled through an approach that unites. By getting people moving in the UK and beyond, we can help bring accessible, sustainable water infrastructures closer to the communities who need them, giving them not just water, but time; time to farm the land and feed their families, go to school, to improve their lives."
To find out more about 'Together for Water' and enter the event, click here.
To discover more about the Tofauti Foundation, click here.