Flyerz Celebration Weekend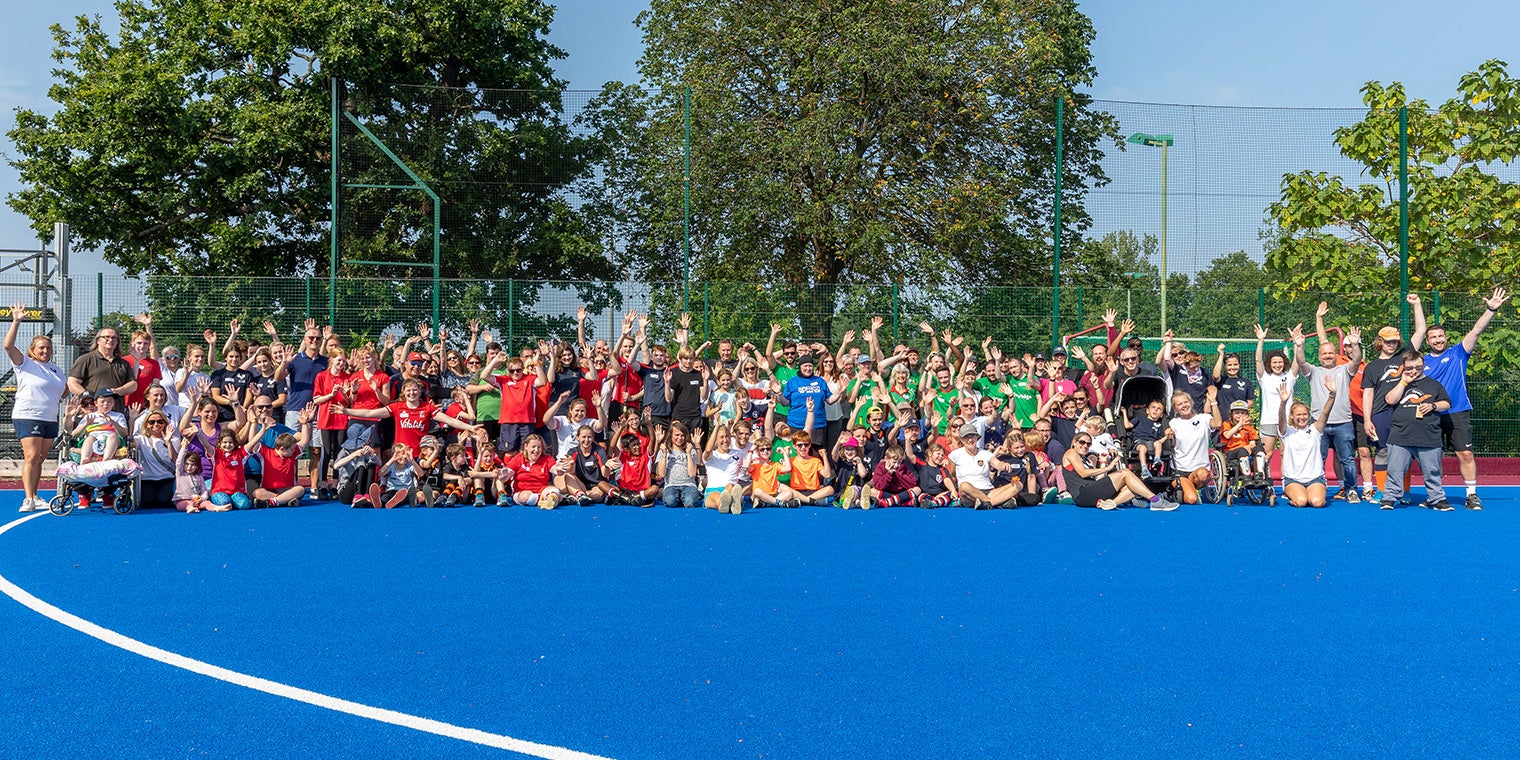 England Hockey welcome back Flyerz to Lee Valley Hockey and Tennis Centre for the Flyerz Celebration Weekend this weekend.
Flyerz is the name widely associated with grassroots disability-inclusive hockey in Great Britain. There are now more than 50 Flyerz sections across England, Wales, and Scotland, providing inclusive hockey for all...with some international links too!
Saturday morning is jammed packed with action from 11 am with activities in the fun zone followed by small sided games on the main pitch welcoming players and their companions to participate in hockey activities.
If you're a club, coach, or volunteer and want to get involved by setting up a Flyerz section or connecting with others – get in touch with Access Sport and England Hockey!
If you're a player, parent, or carer and want to get involved by playing hockey – get in touch with Access Sport and England Hockey!
Help support the growth of the Flyerz programme and create greater hockey opportunities for disabled children and young people and their families. Please give what you can – it really makes a huge difference to these players and their families. 94% of parent/carers report that participating in Flyerz has helped their child to be more physically active. With 87% of parents/carers reporting that their child's wellbeing has improved as a resuly of Flyerz.
To donate £5, £10, or £15 text FLYERZ5, FLYERZ10 or FLYERZ15 to 70450.
*Texts will cost the donation amount plus one standard network rate message.
A bit more about Flyerz
Who is it for? Flyerz is for everyone. It is for all disabled and non-disabled people and their families, inclusive of any disability and long-term health condition. Parents, carers, and siblings are encouraged to join in the fun - the more the merrier!
How does it work? Our vision at Access Sport and England Hockey is to work with the hockey community to upskill coaches and capacity-build clubs to grow the number of Flyerz sections, improving wellbeing and increasing access and opportunities for disabled people to join the Flyerz family.
More Flyerz Events
West Midlands Flyerz Festival – 3 July 2022 @ King Edward VI Five Ways School
Delivered by Midland Mencap in partnership with Access Sport and England hockey, the West Midlands Flyerz Festival is a fun, free, fully inclusive grassroots disability hockey festival for new and existing Flyerz players, clubs, and families.
The aim of the day is to celebrate all things Flyerz in the lead up to the Commonwealth Games with a fun day of hockey, bringing our clubs and players together and inviting new people to join the Flyerz family.
Taking place on Sunday 3 July 2022, between 12:30-15:00 at King Edward VI Five Ways School, B32 4BT. For more info or to sign up, email flyerz@accesssport.co.uk