GB Return From Special Olympics National Games With Bronze
The inclusive games for people with intellectual disabilities hosted 25 different sports, over 3,000 athletes and staff and 2,800 volunteers. The games were introduced by an extravagant opening ceremony and athletes parade at the FBK Stadium on the Friday night. The ceremony, which was full of Olympic allure, with prominent guests and frenzied athletes set the tone for the weekend.
Hockey took centre stage on Saturday with the very first international hockey tournament at the Special Olympics. This saw nations play each other in a divisioning group, to determine which tier they would compete in on the Sunday.
In Special Olympics competitions, athletes of all ability levels are encouraged to participate, and every athlete is recognized for their performance. Through a process called divisioning, Special Olympics competitions are structured so that athletes compete with other athletes of similar ability in equitable divisions. This makes for exciting competitions!
Great Britain faced the Netherlands, Belgium, Spain and Germany, on what was a tough day for Great Britain, against some very strong opposition with established teams. However there were highlights with Jerome Browne making history by scoring Great Britain's first goal at a Special Olympics. After a foot in the circle, Browne took the resulting shoot out, calmly spinning and slotting the ball past the Dutch goalkeeper.
Also, Thomas Shaw, arguably Great Britain's player of the games, kept the team in crucial games with save after save!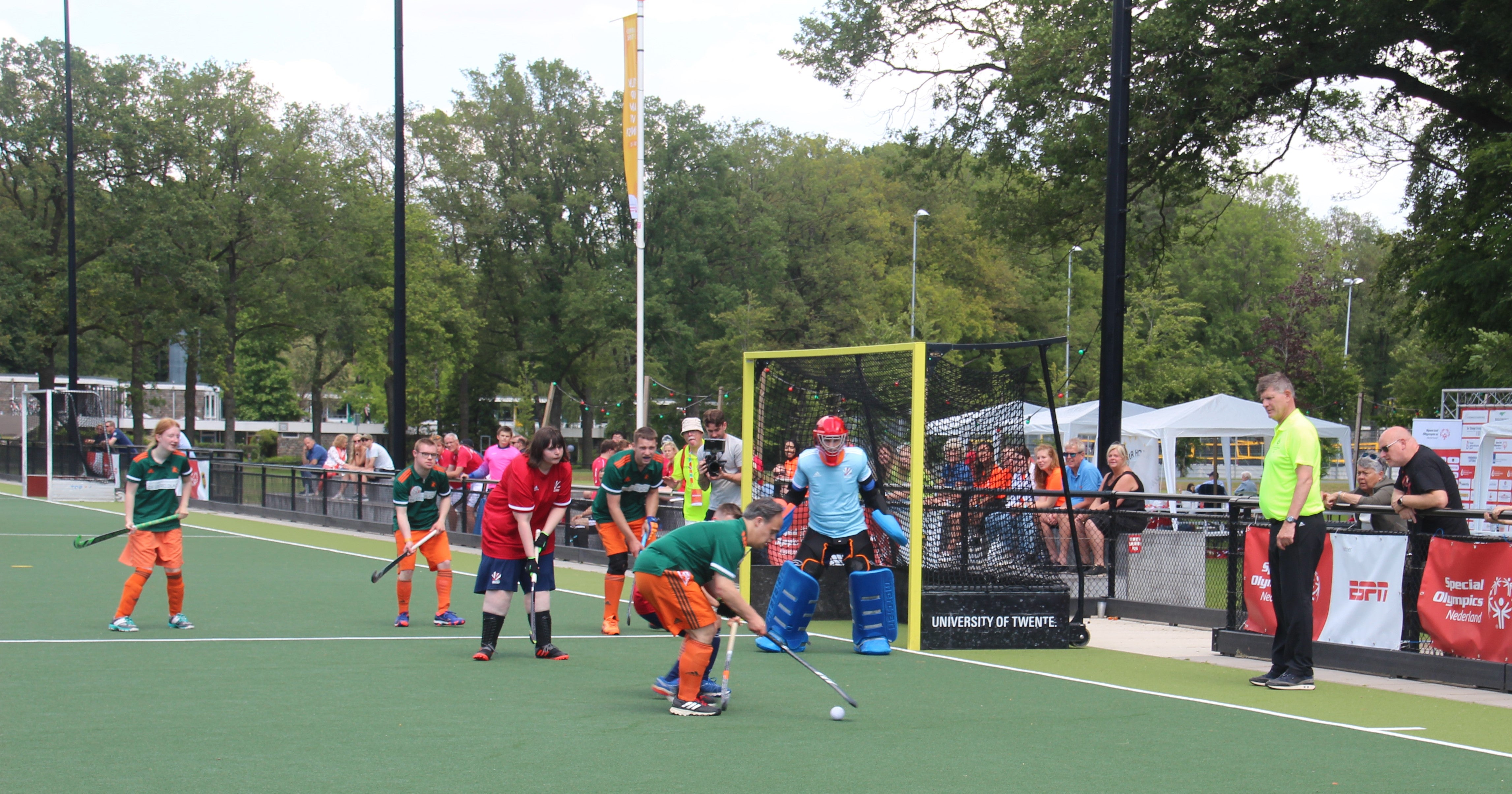 Results on the divisioning day saw Great Britain progress to a triangle tournament on the Sunday to face Netherland Zoet and Netherland Cast.
First up were Netherland Zoet, who took a two goal lead into half time. Great Britain responded by piling the pressure on in the second half and goals in quick succession by Ben Twells and James Hunsley set up a grandstand finish. However, it wasn't to be for Great Britain as Netherland Zoet grabbed a late winner right at the death.
Great Britain left the field with their heads held high after playing their part in the game of the day. Proud, that when it mattered, they lived up to the Special Olympics athlete oat "Let me win, But if I cannot win, let me be brave in the attempt"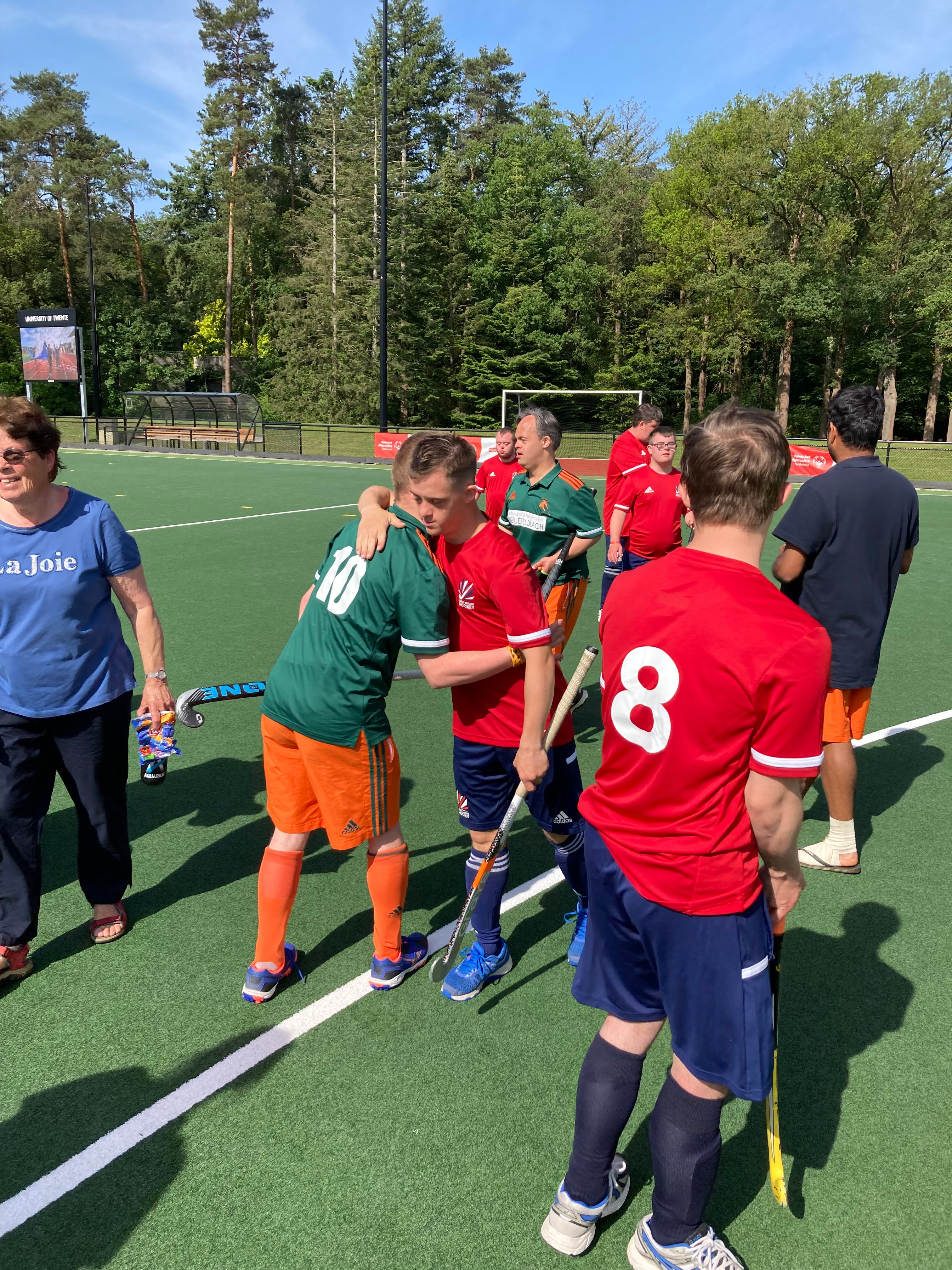 Against Netherland Cast, Great Britain's Ben Twells scored in the opening seconds, taking his overall goal tally to three. This would see him end as Great Britain's top scorer. Great Britain held out for a period before Netherland Cast grabbed the equaliser. With the team then pressing for a second that would see them take the silver medal, Netherland Cast took the lead on the counter attacked, before adding late goals to win 4-1.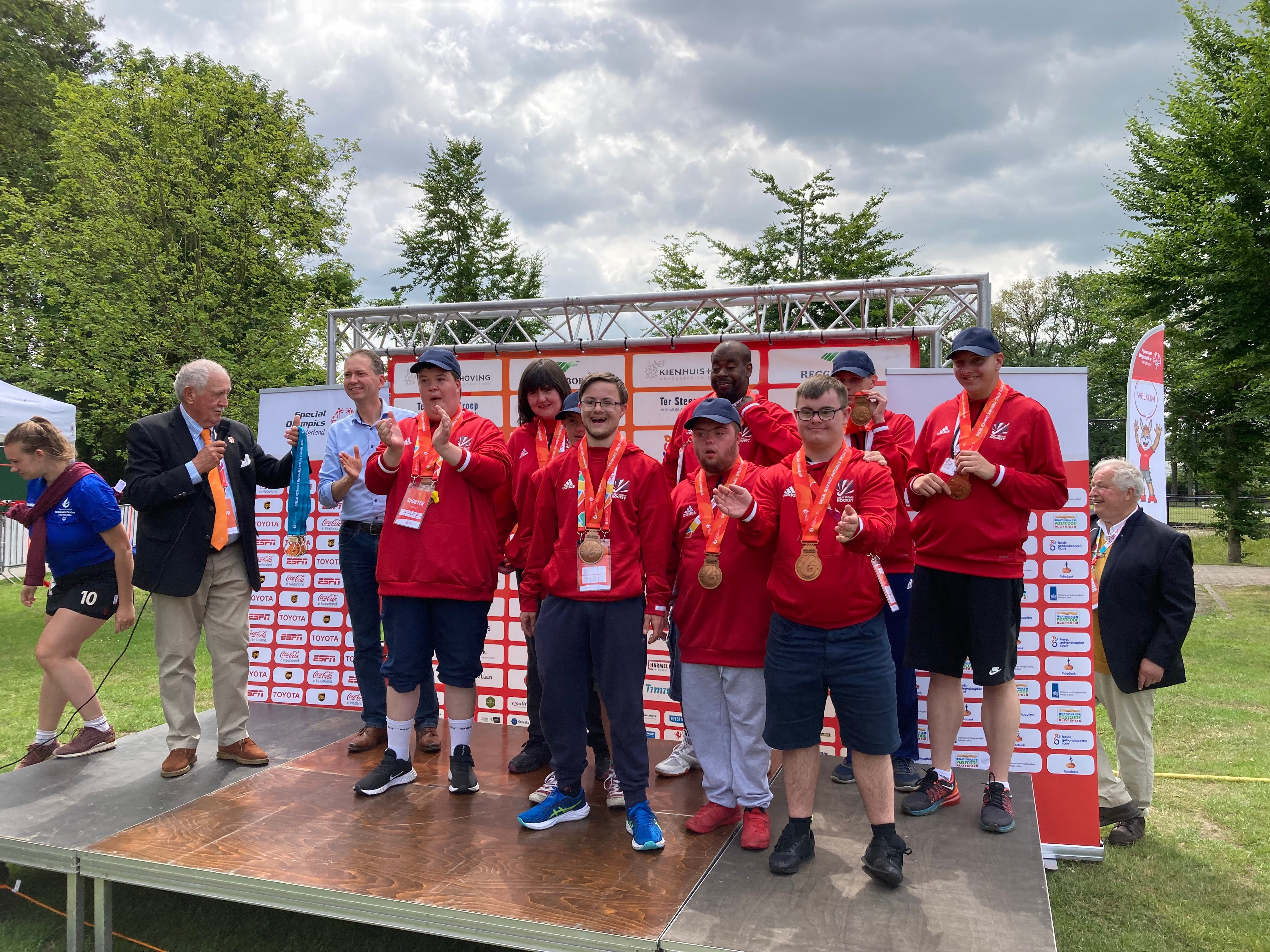 Reflecting on the rise of Hockey ID and the weekend Head Coach Steve Bradley shared his thoughts.
"Having been a part of official tournaments for people with Intellectual Disabilities (Learning disabilities) in London 2015 when a team from Midland Mencap were the first group of adults with disabilities to take part in a recognised tournament and now being able to be a part of the first ever official Great Britain ID hockey team has been an amazing experience. The standard of hockey was exceptionally high, but the friendliness of other players, coaches, organisers and volunteers made this a very special event to be a part off. Jerome played in London 2015 as a goalkeeper, with this being Jeromes first ever tournament goal and this is someone who has been a part of disability hockey from the start.
The players developed over the two days we played and on Sunday in their divisioning games were highly competitive, and scored 3 goals. It was brilliant to watch the players develop and see their confidence grow, talk to other teams, smile laugh and enjoy being part of this opportunity."
Next up is the EuroHockey ID Championships in Amsterdam between 7-9 July 2022, where we will compete as England. Before Great Britain return for the Special Olympics World Games 2023 in Berlin.