Germany's Olympic Captain Nike Lorenz Enjoying Life In Nottingham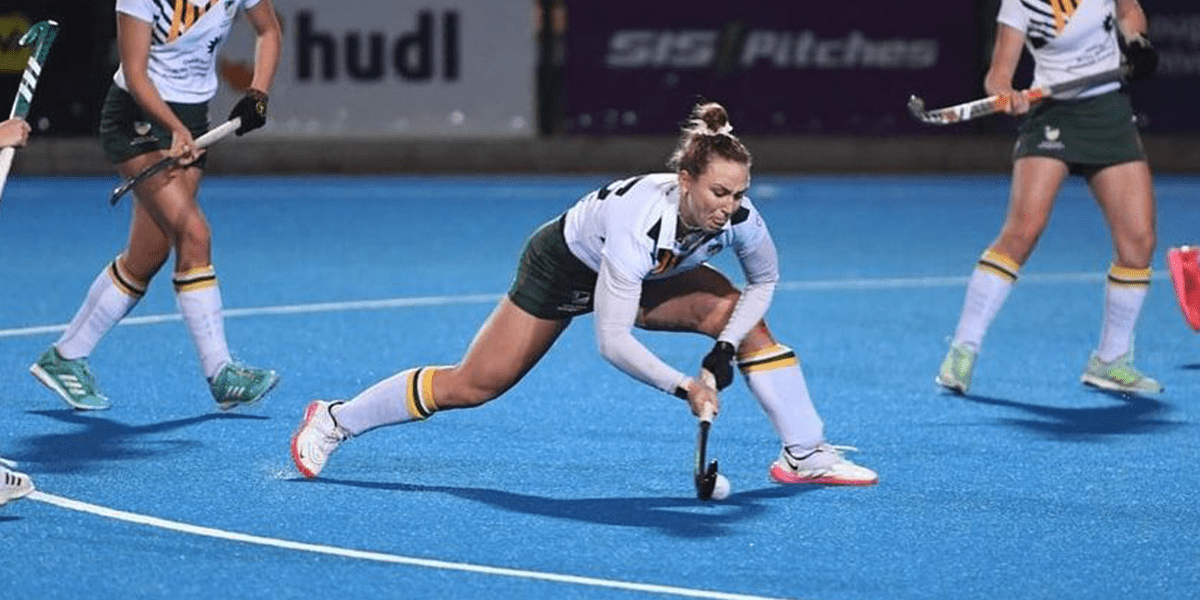 Photo credit: @UoNLHC (Instagram)
Rod Gilmour from The Hockey Paper spoke to Germany's Olympic captain Nike Lorenz about her time playing for the University of Nottingham, reflecting on the Tokyo Games and her inspiring work outside of hockey.
For Nike Lorenz, Nottingham has been a home from home. Just in case you missed the news, Germany's Olympic captain has been playing in the Vitality Women's Division One North this season. And after a "full on" 15 months, which included her forcing Olympic chiefs to allow the wearing of the rainbow band at Tokyo 2020, the 24-year-old is relishing her return to Germany for a well-earned month's break.
She will do so in good spirits as she completes a first term doing a Masters of Science in entrepreneurship, innovation and management at Nottingham Business School and her team, University of Nottingham, riding high atop Division One North after an unbeaten start.
"I really enjoy Nottingham and it is so much more than I expected," she said. "Sometimes it reminds me of Cologne; it's artsy, has loads of coffee shops and I walk everywhere.
"I had a break after the Olympics but there was so much going on. I was mentally trying to cope with the result [Germany exited at the last eight stage] and my visa process going through for the UK. It's been a full on 15 months and Christmas will be a chance to regroup and look back."
For now, Lorenz loves the structure afforded to a university team playing national league hockey. "I love BUCS on Wednesdays and matches on Saturdays," she admitted.
"A lot of teams now make it more defensive against us and we have to work really hard to break their lines.
"It's a really great opportunity to play on Saturday, not a lot of BUCS teams do it and we are certainly improving and challenging ourselves."
Off the field, Lorenz has taken to English life. "I love that the travelling isn't too far on Saturdays, we only have to travel two hours to games and the after-match teas are all very British and cute!" she laughed.
She also watched the recent autumn rugby international between England and Australia and her team-mates hope to take her horse racing and cricket at Trent Bridge next year.
Lorenz has been fortunate to be able to travel with her hockey. She has previously ventured to University of Maryland on a hockey scholarship as part of her undergraduate degree at Mannheim University and is clearly not one to sit still.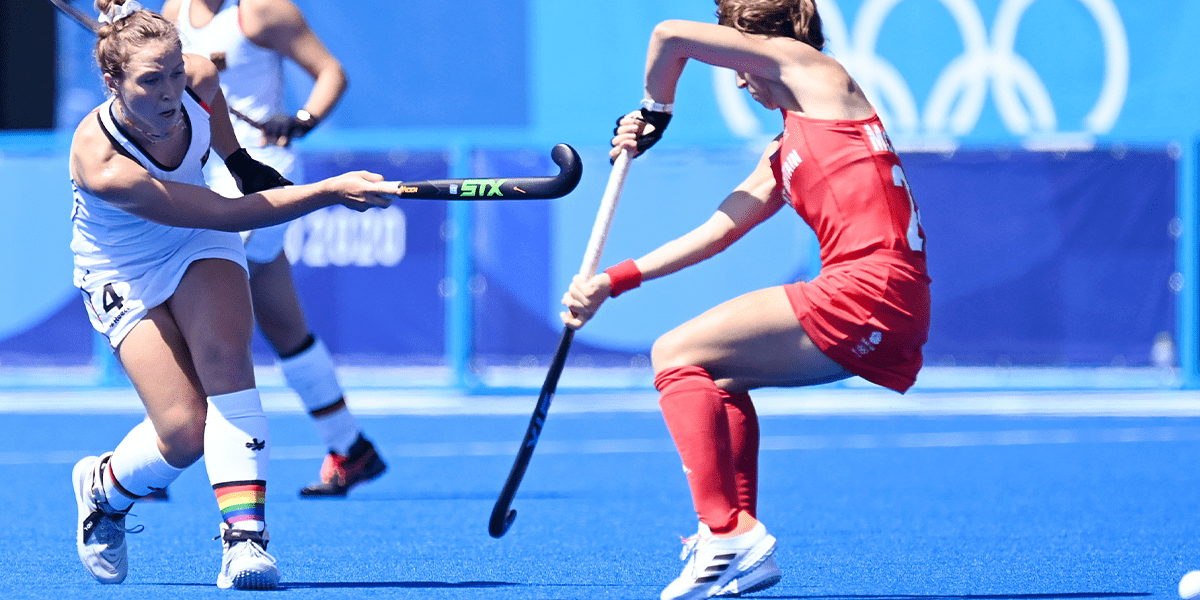 She has also undertaken several off-field projects in recent years. In 2019 when the FIH Hockey Pro League began, Lorenz launched a sustainability initiative called Hockey Forest in South Africa to offset the German team's travelling omissions, while she has overseen an anti-racism campaign where German athletes tell their stories on social media. She hopes that her Nottingham course will put more business theory into her pursuits, as well as several start-up ideas she has up her sleeve.
Lorenz also created headlines on the eve of the Tokyo Olympics when she led calls to be able to wear the rainbow colours at the Games.
The German team had been able to wear the colours at the EuroHockey Championships before being told by management that wearing it during the Tokyo Olympics was banned.
She was then forced to go to the press in Germany to try and raise publicity, which ultimately led to the International Olympic Committee (IOC) relaxing its Rule 50 restrictions and Lorenz able to continue her longstanding support of the LGBTQ+ movement.
"I had never had such a reach that anything could happen from the situation," she recalled. "I didn't know if I would get financial punishment or the team would in some way. I didn't know my options and I didn't experience a lot of support from the German Olympic Federation to change that.
"But the IOC over time had a few complaints coming in and all of a sudden it was allowed. We had to fill out some applications for me to wear the rainbow band for it to become a formality.
"It seemed like it was an invisible hurdle and all of a sudden it was gone. In the end I was really happy for it to work and it was kind of historical and all it needed was a nudge. I don't have a big social media reach and so the pressure the IOC was under from a small person like me was obviously enough."
She will now be able to reflect back on her Tokyo stance when she returns to Germany in the next few weeks. When she next comes back to the UK, table-toppers University of Nottingham will be a marked team as they attempt to reach the Premier Division for the first time.
Talk of promotion was only outlined as aims before the season started back in September and they have yet to properly discuss what would amount to a historic achievement.
"Maybe in the next half of the season it will become more present but for now we have just been trying to win every game," said Lorenz, who has scored 13 goals from nine matches so far. "It's definitely somewhere in our heads but not very prominent for now."