Havant Hockey Club In The Community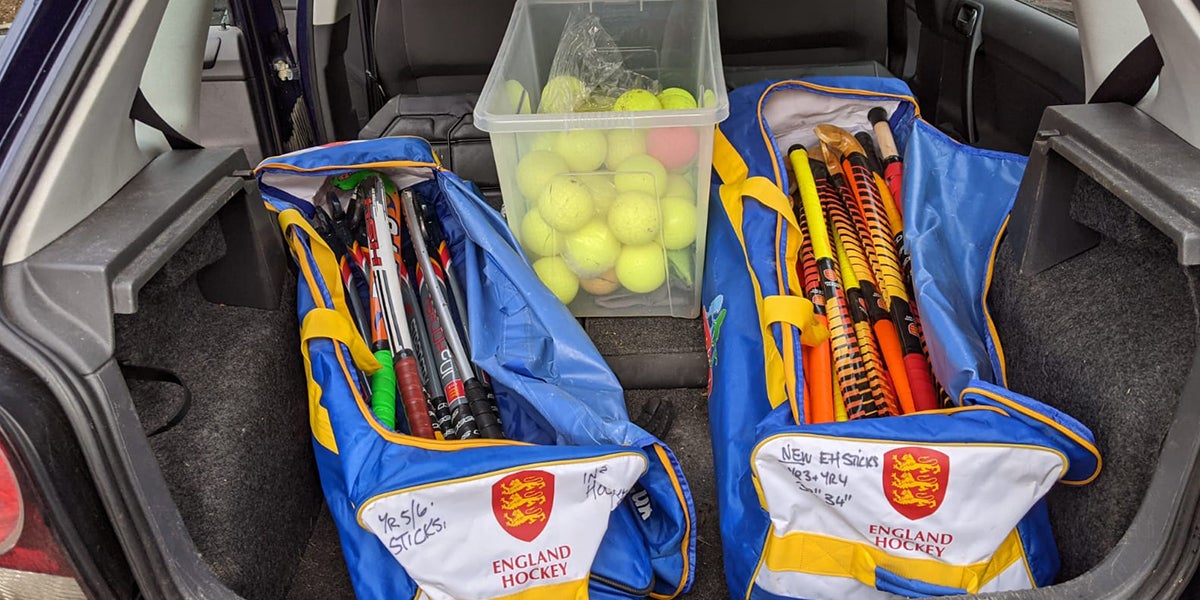 Havant Hockey Club has been at the centre of the Borough for well over 100 years since its founding in 1905.
In the 1970s they were one of the first clubs in the country to establish a Junior Section and in the 1990s extended their coaching support into the community, this programme has been running uninterrupted ever since. The club continues to maintain a strong junior section, currently with more than 200 members.
Havant HC aims to provide opportunities for all levels, abilities and for all genders. One main aim of the programme is to help teachers, from local state schools, who maybe struggling with confidence, lack of technical knowledge and may not have had the training or development opportunities they require. Havant's programme introduces a new generation of children and teachers to safe and fun hockey-based activities.
The programme focuses on the engagement of young children but also includes other benefits, one is health. Providing sports to children is believed to lead to a healthier community, it encourages children to participate in sports and as they grow up they continue to play.
Havant don't stop at heading into schools, they run a number of holiday camps as well as after school clubs and school hockey leagues.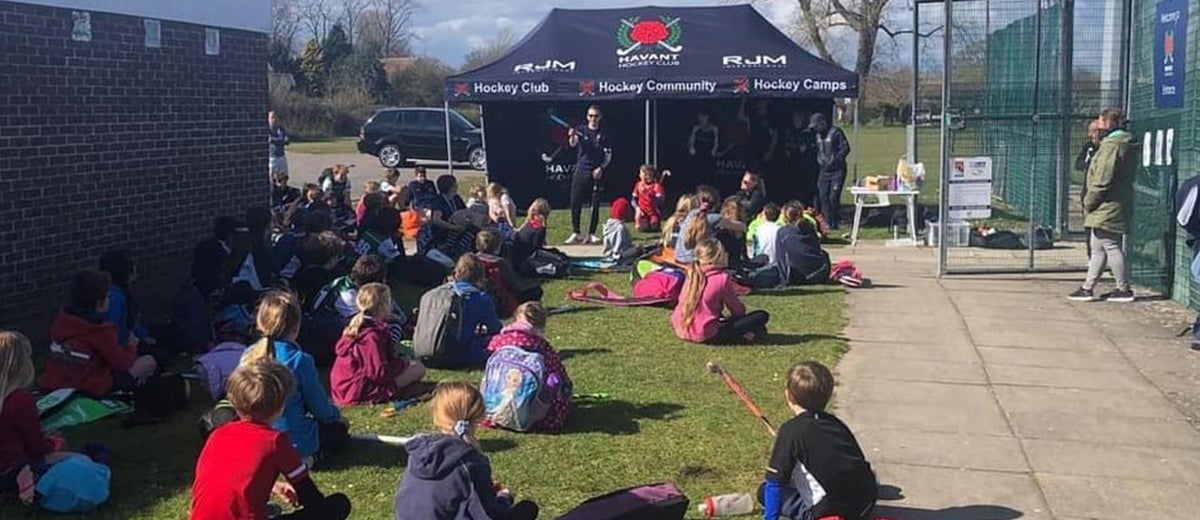 The camps do not just benefit the local community, it also has a huge impact in the development of young coaches. It provides vocational opportunities for them to develop their skills in coaching and providing sport in the community. The young coaches aren't there to just teach hockey, they are influencers and act as role models for the children.
The school leagues run in conjunction with Jennifer Knight (School Games Organiser for Havant Borough) as part of the Youth Sports Trust initiative including the School Games. It currently includes 49 schools in the borough, providing an opportunity for hundreds of children to pick up a stick.
Havant HC also strives to help the community in other ways. They offer hockey for all abilities including programmes such as Walking hockey and Flyerz for those who don't want to participate in league hockey and intense training sessions. They also help worthy causes and those who are less fortunate.
In recent years they have supported the Mayor of Havant's charity, Hannah's Holiday Homes, Foodbank PO9 and The Blurt Foundation in memory of a young club member who died very unexpectedly late in 2020.

Do you have a story you'd like to share?
Email Us