National team captain has earned a place on the EY Women Athlete Business Class of 2021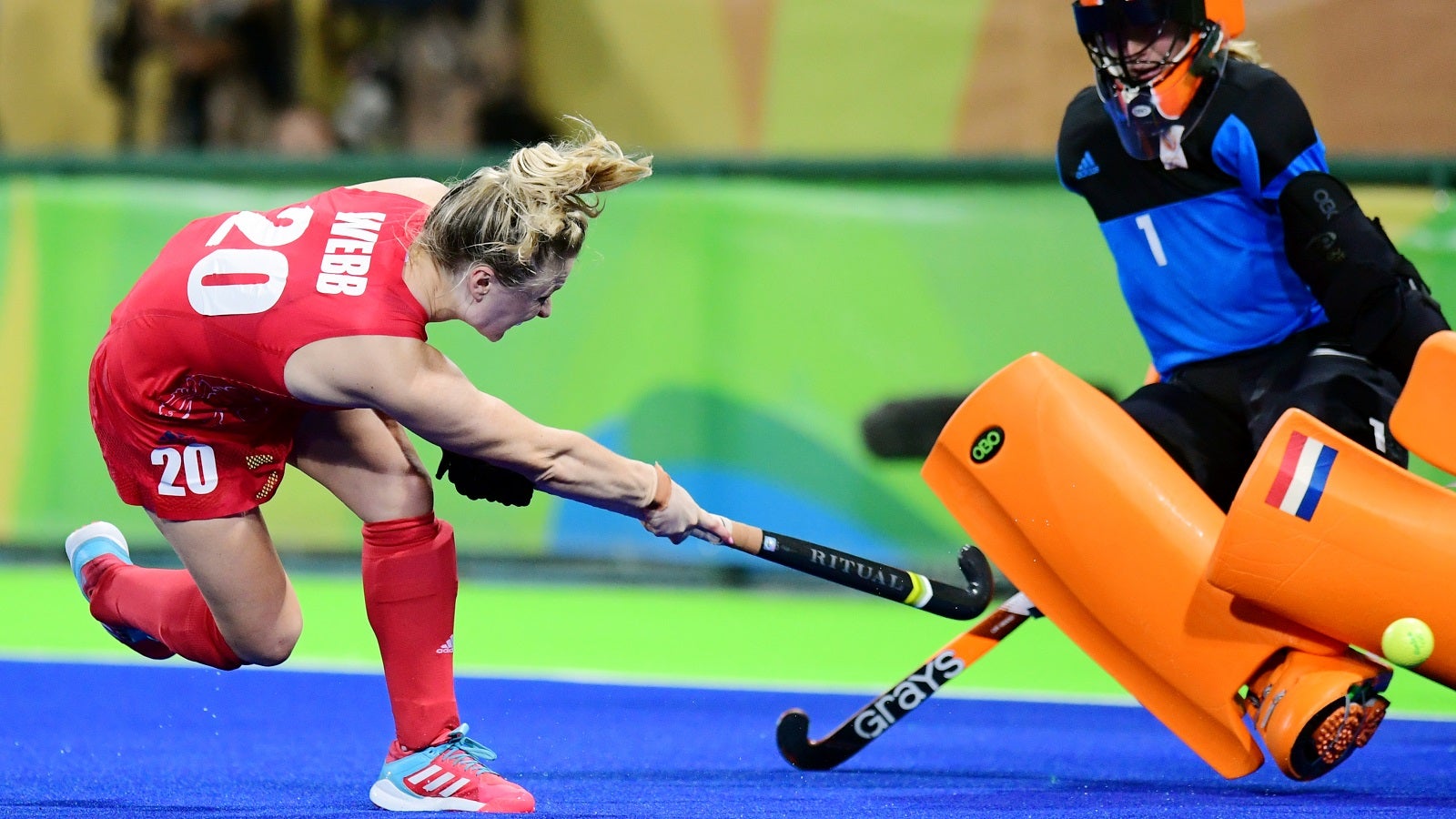 Shoulders back, eyes narrowed with focus – who can forget the moment that Hollie Pearne-Webb took control of her nerves and delivered the penalty shoot-out performance that delivered the Olympic gold medal?
Pearne-Webb is definitely no stranger to challenges.
As a member of the England and Great Britain hockey team she has experienced the lows and highs of international competition, including the ultimate high of winning gold at the Rio 2016 Olympic Games and the numbing low of injuries that have kept her from training for the past few months – she has recently returned to training after a six month absence.
One challenge Pearne-Webb is dreading is the prospect of retiring from the game. It is an inevitable fact that every elite athlete has to face retirement eventually, and Pearne-Webb is all too aware of the difficulty posed when she steps away from the game and her life as a professional athlete.
However, it is a blow that Pearne-Webb is hoping to soften by taking action now. With the help of Great Britain Hockey Performance Lifestyle Advisor Emma Mitchell, the national team captain has earned a place on the EY Women Athlete Business Class of 2021. This in itself is no mean feat as there were only 15 places available on a course that is open to applicants from across the globe.
The application process itself was lengthy and tough, but Pearne-Webb was notified that she had won a place on the course just before Christmas. She is one of three hockey players among the 15 sports women who have been accepted on the course. The successful applicants come from Europe [five], Oceania and Asia [five], and the Americas [five]. The global nature of the course and the opportunity to learn from people from other countries is just one of the things that appeals to Pearne-Webb about the course.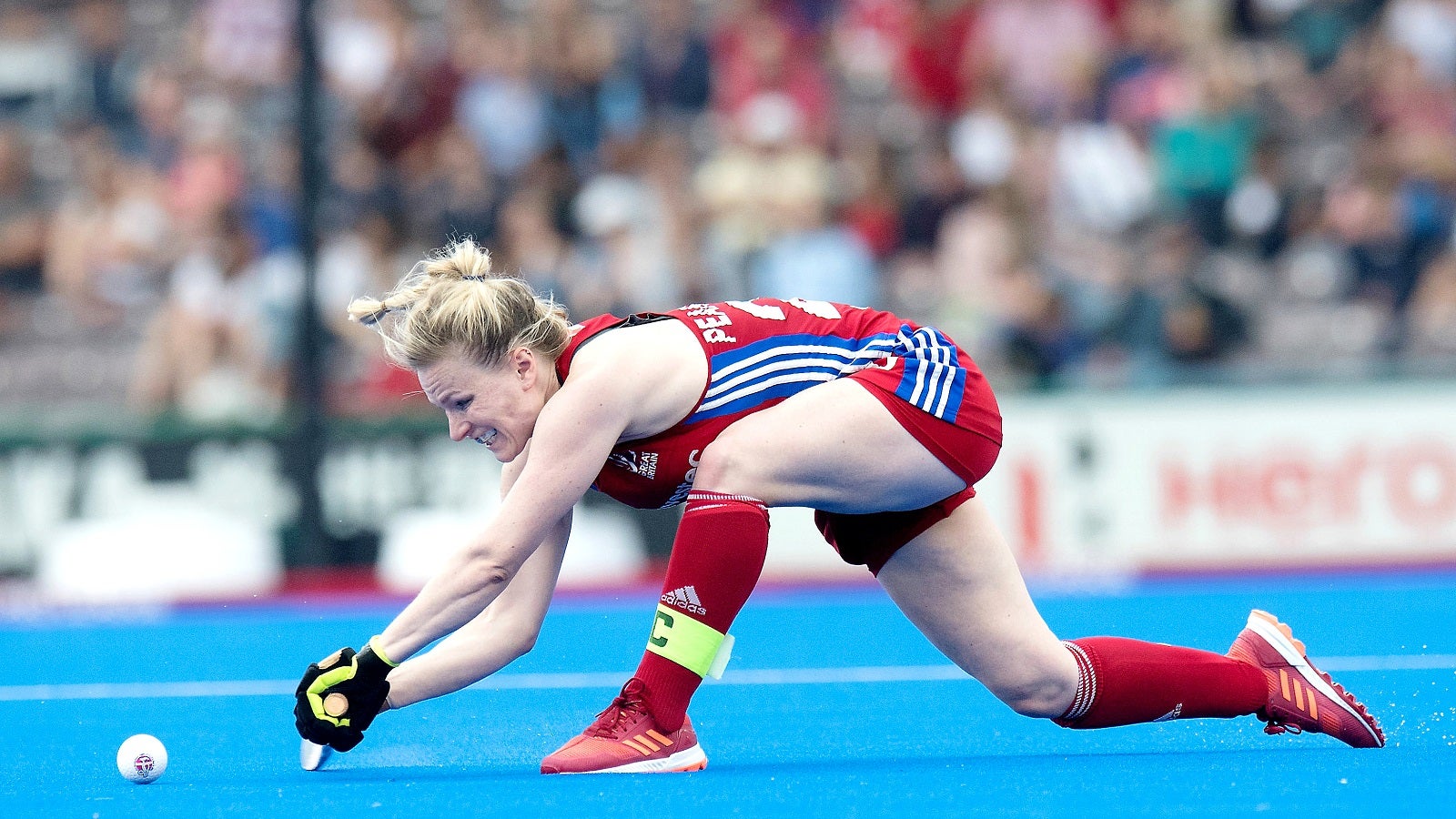 The other aspect of the course that is really valuable to the defender is that it is not hockey. Pearne-Webb has worked for the Department for the Environment, Food and Rural Affairs (DEFRA) on a part-time basis throughout much of her hockey career. It is something that she feels is really important to her own sense of balance and perspective.
"I work part-time and really value having something else aside from sport, so any opportunity that comes up that will help me transition post-sport, then I will grab it with both hands.
"I am expecting a transition out of sport to be incredibly hard," she adds. "I am dreading it because I love my job as an athlete. But at least there is something else there; something else in the locker. I also think it will keep me in sport for longer because I already have something else going on. I won't have to start a career completely from scratch, so I won't have to leave sport to find something else."
The year-long course is a mix of webinars, workshops and a mentor programme. Pearne-Webb has already had some interactions with her mentor and is looking forward to learning more from the team of experienced mentors and coaches who deliver the course.
In times unaffected by the pandemic, the programme would be aimed at retired athletes but with the postponement of the Olympic Games, the programme has embraced active as well as retired athletes. She says one of the things she has already noticed is that she is recognising her value as someone other than purely an athlete; something that often causes problems for athletes as they retire.
"One of the biggest things is understanding your value outside of sport," says Pearne-Webb. "For a lot of athletes, when they retire, the biggest issue is lost identity and feeling valued. Joining a programme like this, with the competition for places, you have sort of enjoyed a level of success already. It also helps us understand what we can bring from the sports world. My mentor has already spoken about what she can learn from me and some of the lessons I have learnt in sport.
"I genuinely think that sports people have so many transferable skills – working as a team, time management, setting targets – businesses are becoming far more aware of the qualities a sportsperson can bring. It is certainly something I think a company such as EY [who sponsor the programme] is very aware of.
"I think sport is a little ahead when it comes to understanding the importance of culture in any organisation. It was the biggest reason we won gold at Rio 2016. It was far more important than the hockey side of things. Having values, having a vision that people buy into, understanding the impact of our behaviours. I do think that sport leads the way in getting the best out of people."
There is no telling where the next few months may take Pearne-Webb. The Tokyo Olympics, the EuroHockey Championships, the personal challenges of ensuring she remains injury-free – but, while there are many things that are out of her hands, by embarking on the EY Women Athlete Business Class of 2021, she is doing that thing athletes talk of constantly: she is controlling the controllable.