Karen Brown Enlisted To Help UK Sport Double Numbers Of Elite Female Coaches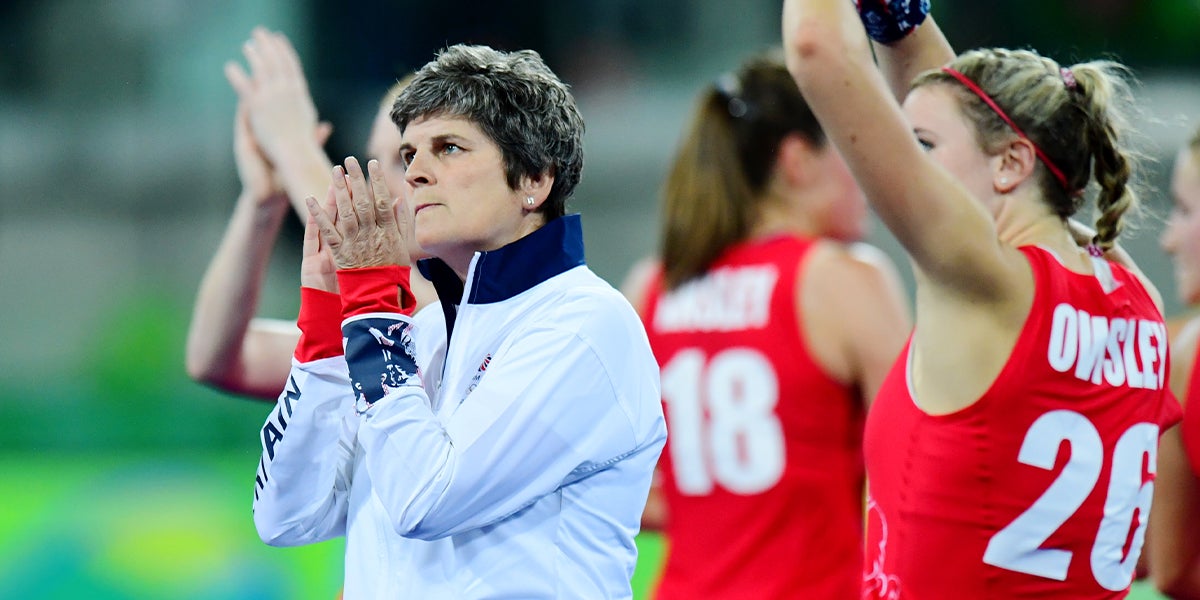 England and Great Britain legend Karen Brown has been announced as a mentor on UK Sport's new leadership programme aimed at doubling representation of female coaches in Olympic and Paralympic roles by Paris 2024.
The Barcelona '92 Olympic bronze medallist – the second most capped England/GB women's player of all-time – will work alongside five other elite coaches to help provide key support and development opportunities for the next generation of female coaches.
Those who are nominated will have the opportunity to spend six months working Paula Dunn (para-athletics), Kate Howey (judo), Mel Marshall (swimming), Bex Milnes (para-triathlon) and Tracy Whittaker-Smith (trampolining) in a high-performance environment. Brown will act as a mentor and provide the aspiring coaches with opportunities to share and embed what they learn into their own practises.
The leadership programme forms part of UK Sport's long-term plan to address the current under-representation of female coaches at all levels of the talent pathway within the high-performance community. Significantly increasing the number of female coaches available for Paris 2024 is the first target of this long-term plan.
At present, around 10% of the coaches in Olympic and Paralympic sports are held by women. The aim is to raise this figure to 25% over the next four years.
"I am extremely passionate about coaching and whilst I work with a number of coaches, very few of them are women, therefore I am delighted UK Sport are rightly trying to promote more talented female coaches," said Brown, who also worked as a coach for GB Hockey and England Hockey for 15 years and was named the 2016 FIH Coach of the Year.
"I am excited and proud to be part of a programme that is clearly setting about to create change and provide support, opportunities and development for female coaches on the elite pathway.
"My role as mentor on the programme is to provide a space for the coaches to talk through what they saw and learnt from the five coaches and more importantly embed these learnings into their own sporting environment. This is an important step for female coaches in the UK, there are some great role models already and the more role models there are the more things will change."