Peers Duo Hoping To Lead Sutton Coldfield To Super 6s Finals Day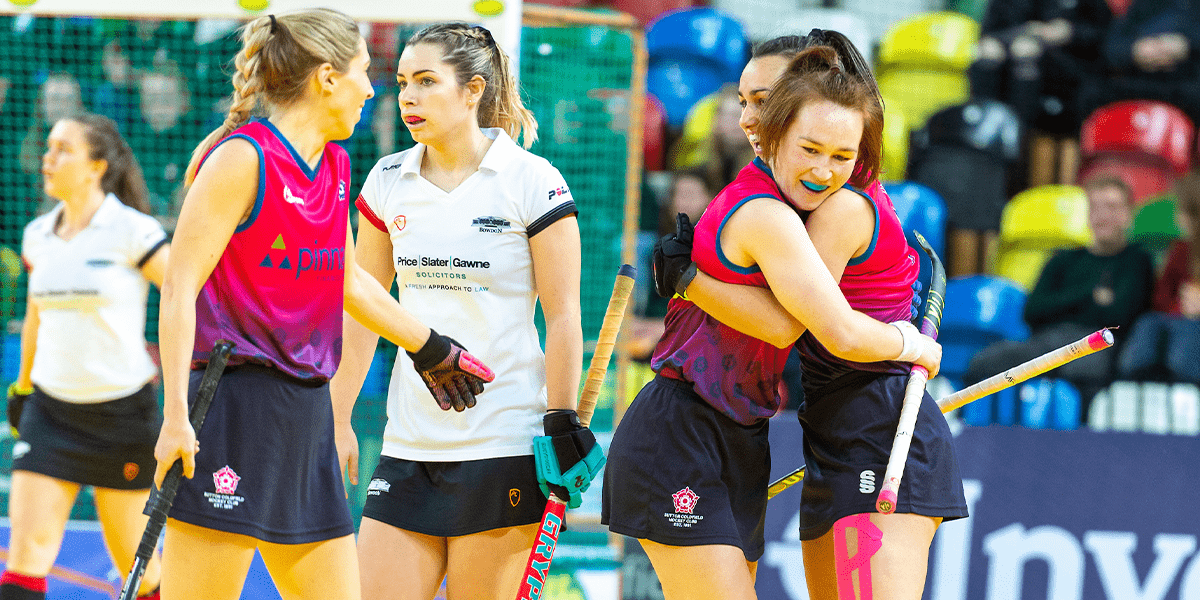 Ahead of the final weekend of Women's Super 6s Premier Division action, Rod Gilmour from The Hockey Paper spoke to Sutton Coldfield sisters Emily and Beth Peers about their hopes of reaching another Super 6s Finals Day and inspiring the next generation of siblings at the club.
You can follow live scores from all the action by clicking here.
Sutton Coldfield sisters Emily and Beth Peers have been holding a hockey stick since they could walk. And the family ties which stand hockey out from most other sports have now seen the current crop of younger siblings at the Midlands club wanting to emulate the Peers sisters - and play on the big stage.
These eager youngsters will no doubt be keeping a close eye on proceedings at this weekend's Super 6s Premier Division as four clubs aim to secure finals' day berths at the Copper Box Arena on 30 January.
Sutton Coldfield play their remaining four matches over two days at Repton School on the final weekend of the regular season. After two wins and two defeats last weekend, Sutton currently sit in the all-important fourth place, while successful outings against Slough, Bowdon Hightown, Holcombe and East Grinstead will secure their place at another Super 6s Finals Day.
Beaten by Bowdon in the 2020 Super 6s semi-finals, older sister Emily, 25, is aiming for revenge. "We are looking forward to getting our own back on Bowdon this weekend," she said. "Like us, they are a different team this year and this weekend will be a crunch weekend at both ends of the table. And hopefully there will be a wave of pink in the crowd too."
The Peers' life in hockey has been forged thanks to their dad, who was chairman at their first club at Streetly HC, situated close to Sutton Coldfield. "We went down to junior training as dad did anything and everything and we haven't stopped from there," said Emma.
After being told to play at a higher standard and the sisters at Performance Centres, they moved to Lichfield HC, before Emily went to university and Beth moved to Sutton Coldfield to gain national league experience. The sisters then both played together at Loughborough. "We have pretty much followed each other around since we were little," added Beth, 23. "And now we are lucky enough to play week in, week out all of our careers.
"We have done BUCS finals together and won the league with Loughborough and hopefully at some point we can win the Super 6s. We aren't twins but you could say we look like each other."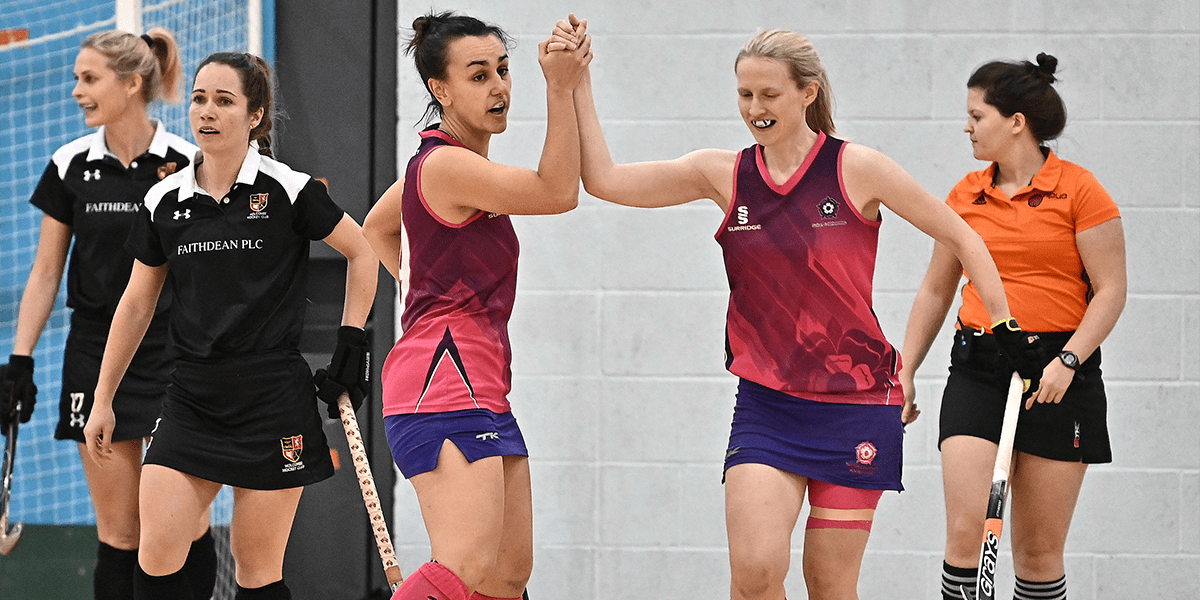 They also work in the same industry. Emily has a job in higher education marketing for Nottingham Trent University, while Beth is a marketing executive at Warwickshire Cricket Club.
The sisters have, however, gone the opposite ways to each other on the pitch. Emily is a defender and Beth a forward. "Some people say we have some form of telepathy," added Beth, "as Em will play the ball down the line and I will be on the end of it. We have had a great understanding over the years."
Sutton, said Beth, have had a change of mindset with Vicky Woolford, their 40-year-old captain, at the helm alongside head coach Andy Fairweather. "Vicky said that we have always been known as the underdogs. We have been there or thereabouts but we now want to establish ourselves.
"We wanted to treat every game as a cup final and to enjoy our hockey. We are playing a different style of indoor hockey and we have the freedom to express ourselves."
Emily added: "Our mentality is that while we are a new team in personnel, we are experienced and we can push for a top four and prove that we are an indoor specialist club. We mean business this year."
This is Beth's seventh season of Premier Division hockey, one she has relished playing with hockey royalty. "It was a weird experience rocking up and seeing Jane Sixsmith standing there. We have known her for a long time and she just told me to go in with confidence and to ask the questions. She has just passed on the experience she has had.
"We don't really get that indoor exposure like other countries and I was a nervous 17-year-old coming in. She was very much a helping hand, has guided me through my Super 6s career and has been the calm head when things went wrong. She is an incredible person."
The Peers are just a few of the many sisters playing top flight hockey across England, which included Holly and Lauren Hunt playing for Bowdon Hightown last weekend, while twins Olivia and Sophie Hamilton were added to the Great Britain women's programme this week.
Beth said: "We have lots of young brothers and sisters coming through at Sutton Coldfield. We were talking to a group of them and it is really exciting as they want to be the next us and perform on the big stage with each other.
"There is no reason why they can't. That's where hockey is different and why there is such a family feeling in the sport. They can just pick up a stick and play in the garden just as Emily and I did all those years ago now."
Super 6s Finals Day - 'Hockey's Big Day In' - returns to the Copper Box Arena on Sunday 30 January 2022. Tickets are on sale now. For more information and details on how to save 20% when booking as a group, click here.