Surbiton's Ore Ogunlana Speaks About Euro Bronze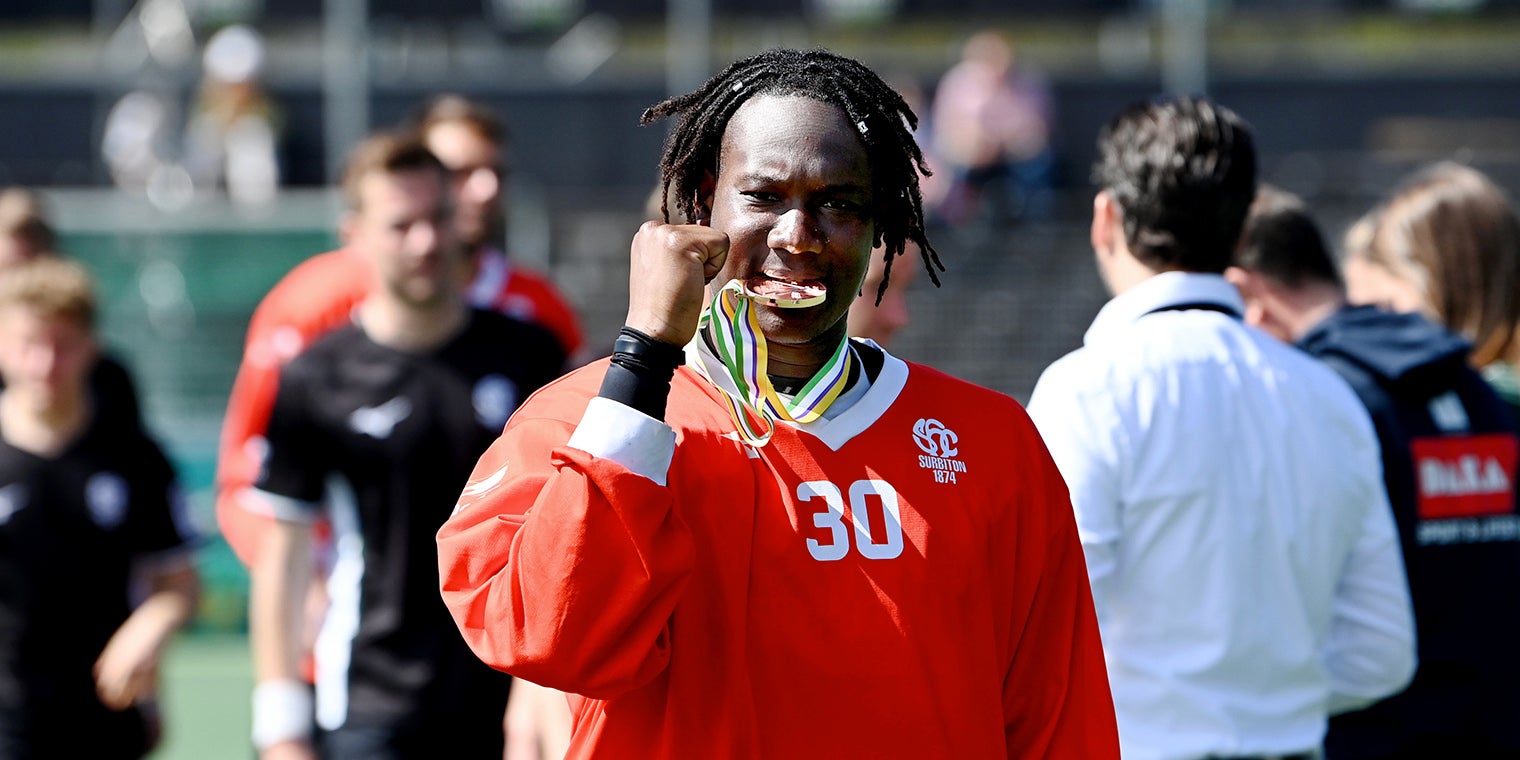 Rod Gilmour of The Hockey Paper speaks to Surbiton's Ore Ogunlana after their Euro bronze last weekend.
Ore Ogunlana has been catching up on emails, along with a mountain of goalkeeper kit washing this week following Surbiton's breakthrough week in European hockey over Easter. But there is little rest to be had as Surbiton men play to win in their bid to return to European competition by the end of Saturday when Ogunlana, a former Durham student, will have eyes fixed on both ends of the men's Premier Division table.
But first to the story behind Surbiton's brilliant Euro Hockey League (EHL) sojourn to the Wagener Stadium in Amstelveen. Ogunlana had first experienced the EHL with Surbiton in 2018/19 during competitions in Barcelona and Eindhoven as the club's No.2 keeper. Three years on and Ogunlana was first choice goalkeeper under coach Mark Pearn in his first proper senior tournament as a hockey player. And, after beating the French, Belgian and Spanish domestic club champions, Surbiton came away as only the second English club to win an EHL medal following their bronze medal finish in Amsterdam.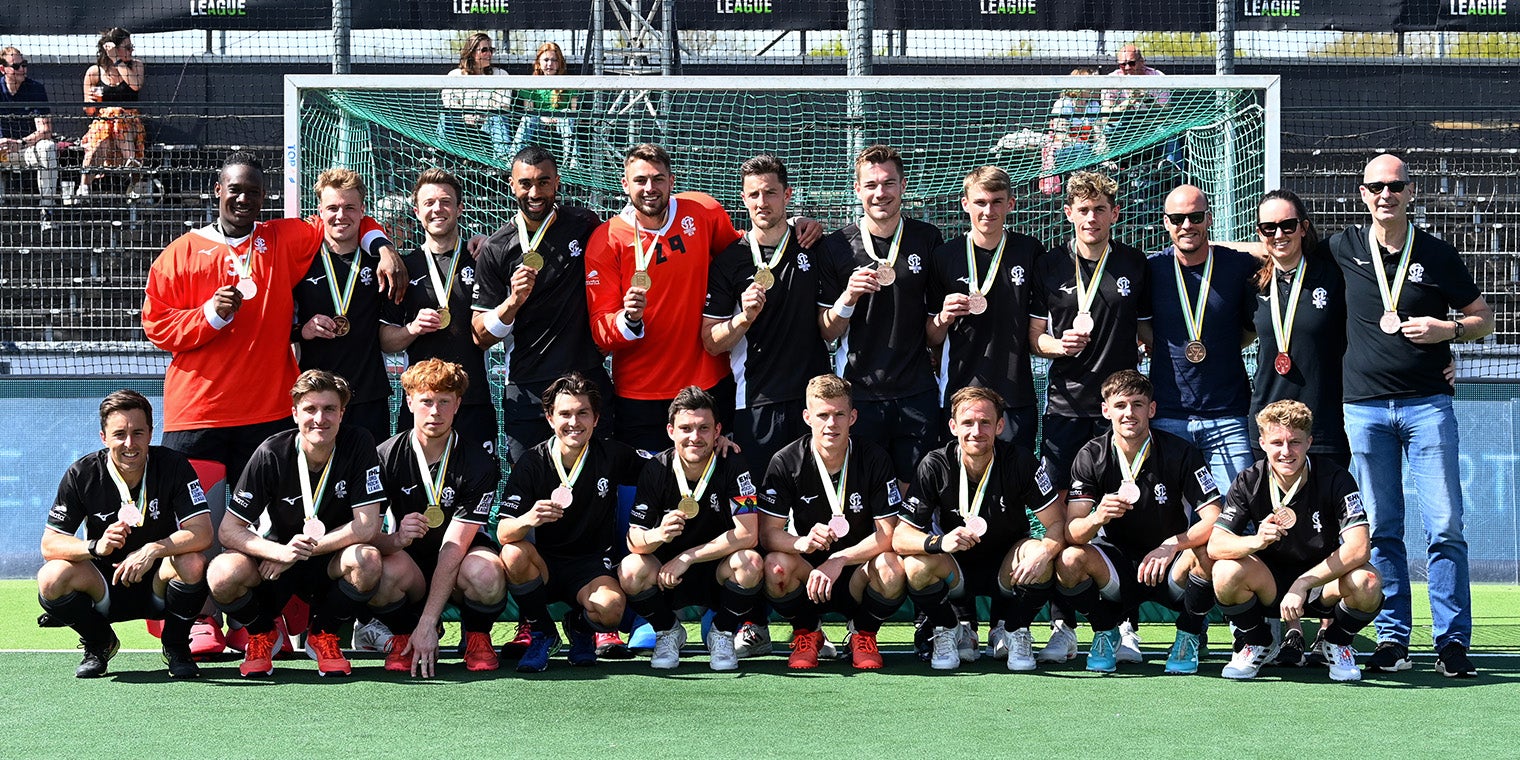 Ogunlana, who was highly effective as player of the match in Surbiton's third-fourth place victory over Club de Campo de Madrid, hailed the week as "100 percent my career highlight and one of the best weeks I've ever had."
He said: "I'm used to training on Tuesday and going back to work and flipping between the two," the 25-year-old said, "so to be able to focus completely on hockey and the outcome, and looking back to what we achieved, for me was insane and incredible."
Surbiton men were joined in the Netherlands by the women's 1s for their EHL campaign, as well as the club's under-14s boys and girls, which Ogunlana admitted to making the whole experience as "just like another Saturday at Surbiton."
"There were so many parents, fans and some of the boys who are now playing in Holland were there too," he added.
Pearn had said after the bronze medal win over the Spanish that their set of results would hopefully start a legacy for the club, and Ogunlana backed up that assertion.
"On a personal level, going to the EHL has always been a dream of mine. It has always been the best hockey tournament in the world in my eyes. Even with the World Cup, I never saw myself playing for GB; I saw it as playing with my mates in the EHL at the highest level. And to achieve that has been amazing for me.
"As a team, this is what we have been waiting for two years now. We took the opportunity and grabbed it as we don't know when we will be back. To achieve what we did was very special and we felt it resonated throughout the club. Moving forwards it has done wonders for us and has also put us on the map in terms of what English hockey can do."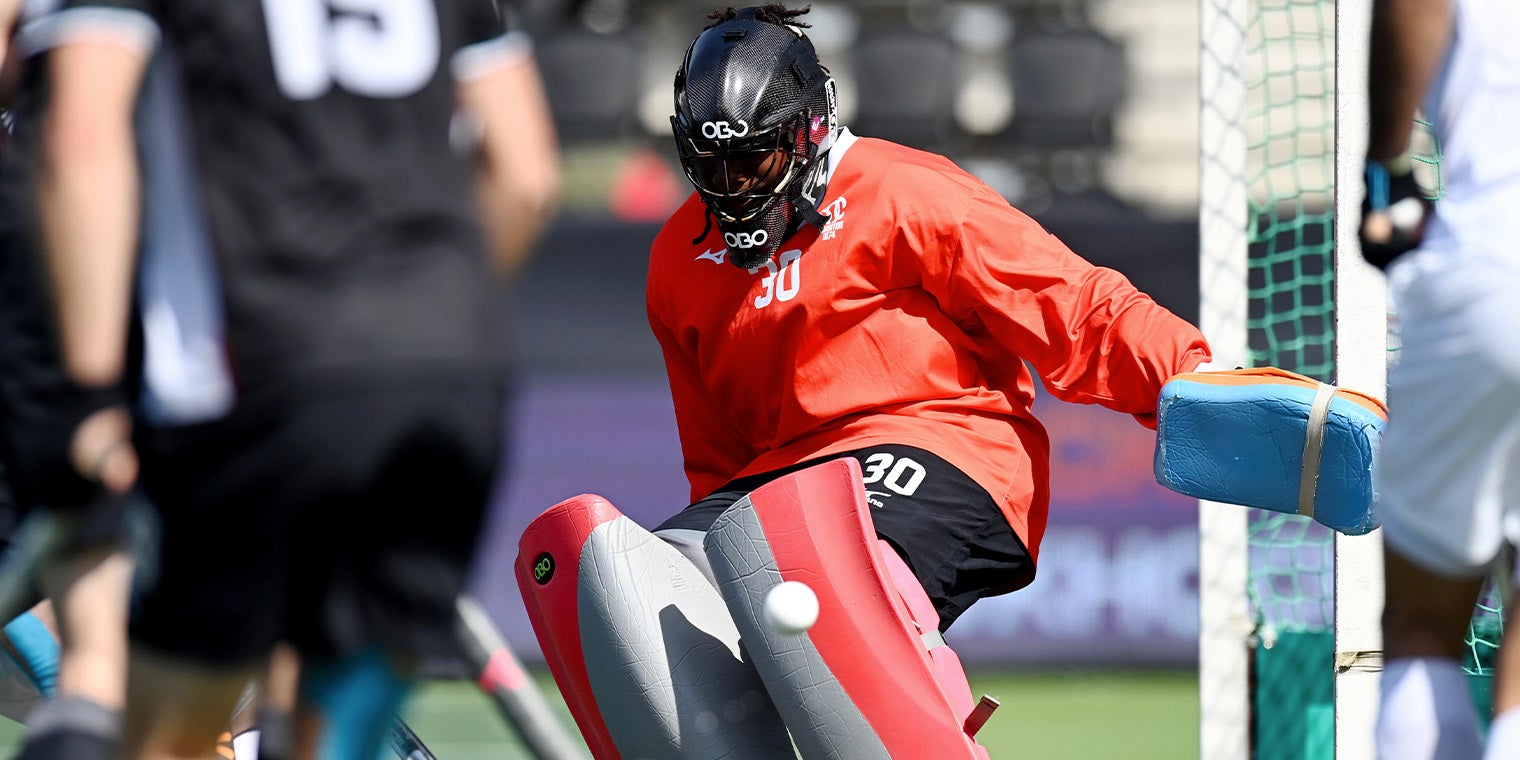 Ogunlana says Surbiton weren't at the EHL "to make up the numbers" and admits that the team were "devastated" to lose 5-1 to Rot-Weiss Koln in the semi-finals. "A lot of people probably wrote us off but we genuinely didn't give it our best," recalls Ogunlana.
The chance now to return to Europe and be a regular feature in the back end of European competition will hinge on results in their fixture this weekend against Hampstead & Westminster, and also how Wimbledon fare against Old Georgians.
"It's not necessarily in our control, we have our goal in mind and we want to finish the season on a high," added the Surbiton No.1. "We have our end of season dinner straight after so it could be a great, great evening."
Ogunlana has been with Surbiton since 2019 - also enjoying some telling performances with the indoor squad - although this is his first full year as No.1 choice goalkeeper. This is also his second stint after moving to Durham University for studies and then one season with East Grinstead.
The south Londoner, who was raised in Coulsdon and attended Whitgift School, will also have one eye on proceedings at the bottom end of the table given his student days at Durham.
"I am praying they stay up," said Ogunlana. "I know some will want them to go down because of the journey but they have a place in my heart. We also have some ex-Exeter players in our team as well. It's a tough rivalry!"
Ogunlana has represented England at under-18 level as well as in the 4 Nations. He now combines hockey by working as finance recruitment manager for Page Personnel in London.
Juggling the two, he says, is just down to pure "hard work". He said: "I don't have time for one-on-one goalkeeper coaching specifically, but it's making sure whenever I step on the pitch that I am improving every time.
"Pearny has helped a lot and given me pointers and opportunities. At the beginning of the season we had a very honest conversation. He said: 'You are my No.1 keeper, I can see what you can do for this club and go out and prove it.'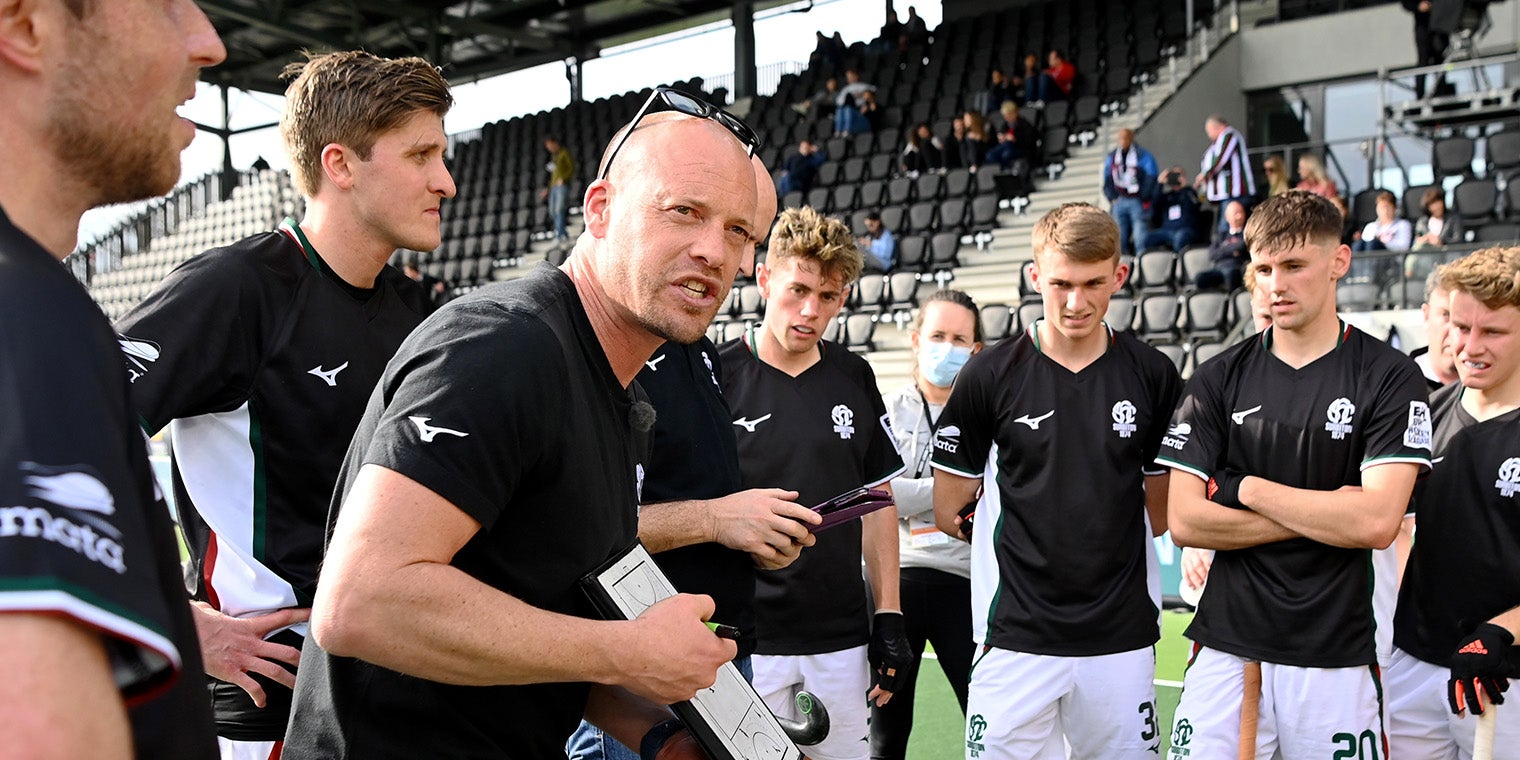 "I've had coaches like Karl Stagno and Todd Williams but Mark has been the first coach who has allowed me to take on that responsibility at this level.
"Hockey has always been a hobby we have been able to enjoy. I think that's why we have been so successful, especially where the full-time GB boys have used the club as a kind of detachment to where hockey is their life."

In Amsterdam last week, the team watched both of football's Champions League evenings and explored the city with their two-days off during the EHL event. "We are a strong-bonded squad," Ogunlana said ahead of Surbiton's season finale in the top flight.
"I am training twice a week, I also coach twice a week and so for me playing hockey is a chance to chill out but also compete at a high level. Sometimes it goes at 100 mph but that's what I love. I'm suited to it - I am a recruiter after all!