University Of Bath And Norwich City Claim Mixed Tier Titles At Lee Valley Hockey and Tennis Centre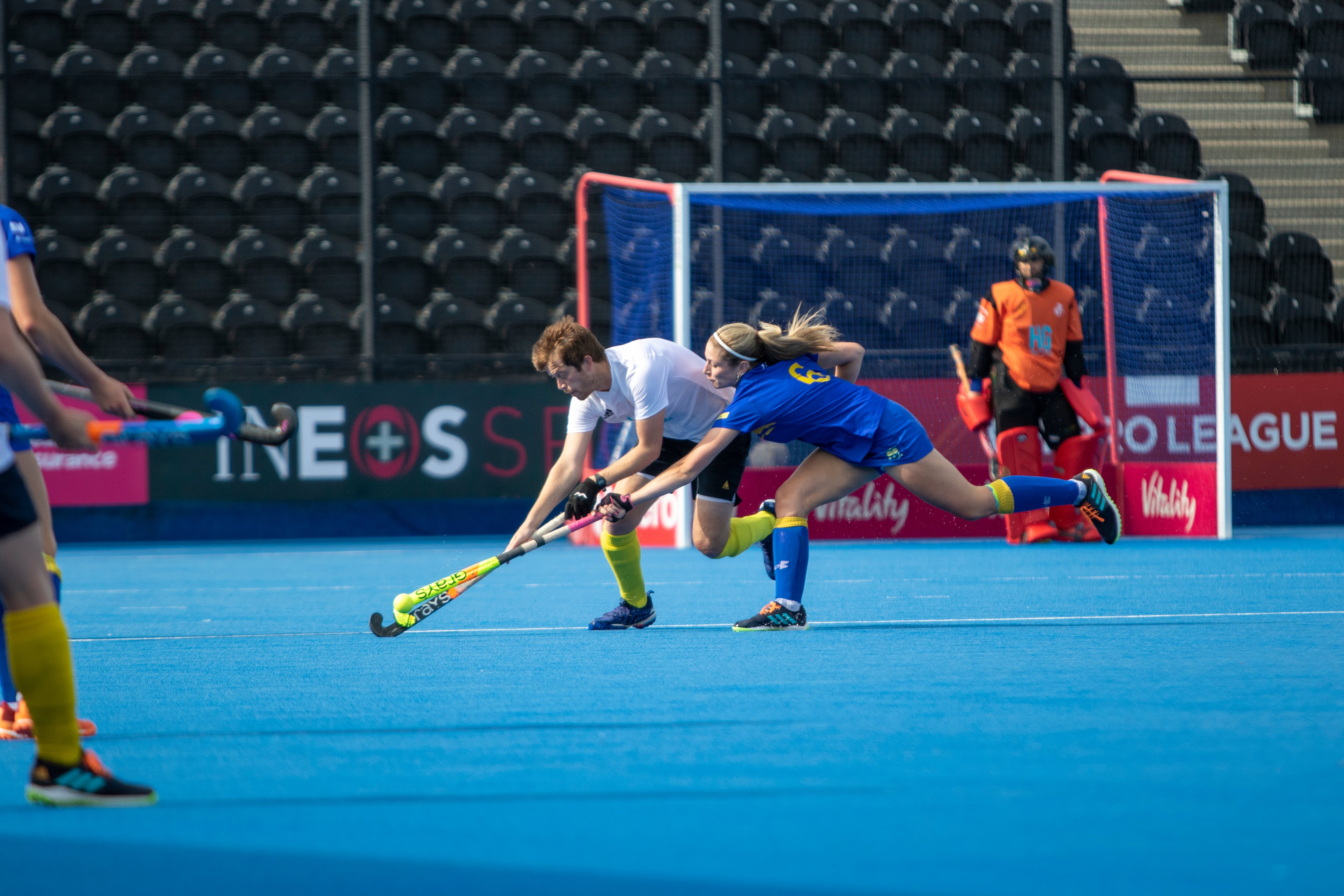 University of Bath and Norwich City claimed Mixed Tier titles on a thrilling day of action at the Lea Valley Hockey and Tennis Centre.
A stunning display by the University of Bath saw them beat Blueharts 5-1 to claim the Mixed Tier 2 title, while Norwich City beat Leeds Beckett University in a shootout to claim the Mixed Tier 1 title.
Brilliant Bath power their way to victory
University of Bath couldn't have got off to a better start in today's Tier 2 final, with captain Hannah Egerton putting them ahead in just the second minute.
However, Blueharts responded strongly and deservedly drew level when Ben Bayley scored from a penalty corner in the 21st minute.
James Smith's strike from a penalty corner with just four minutes to goal handed Bath a slender advantage at the interval, and a clinical second period saw them claim the title.
A field goal by Annie Wilson in the 45th minute gave them a two-goal advantage, before further goals from Sam Mackenzie and Smith in the 53rd and 63rd minutes sealed the title.
"It's unreal, to go through the whole journey this season and finish it here. It's the first time I've played somewhere this big. It's an unbelievable experience." said Smith.
"It's really nice. It's a bit different to more serious, intense. It's nice to play with a mix of people and friends."
Wilson added: "It's been really fun. It's been good and a great day! The boys bring the standard up. The girls play better when we play with them. It's really fun.
"It's big, it's a privilege really."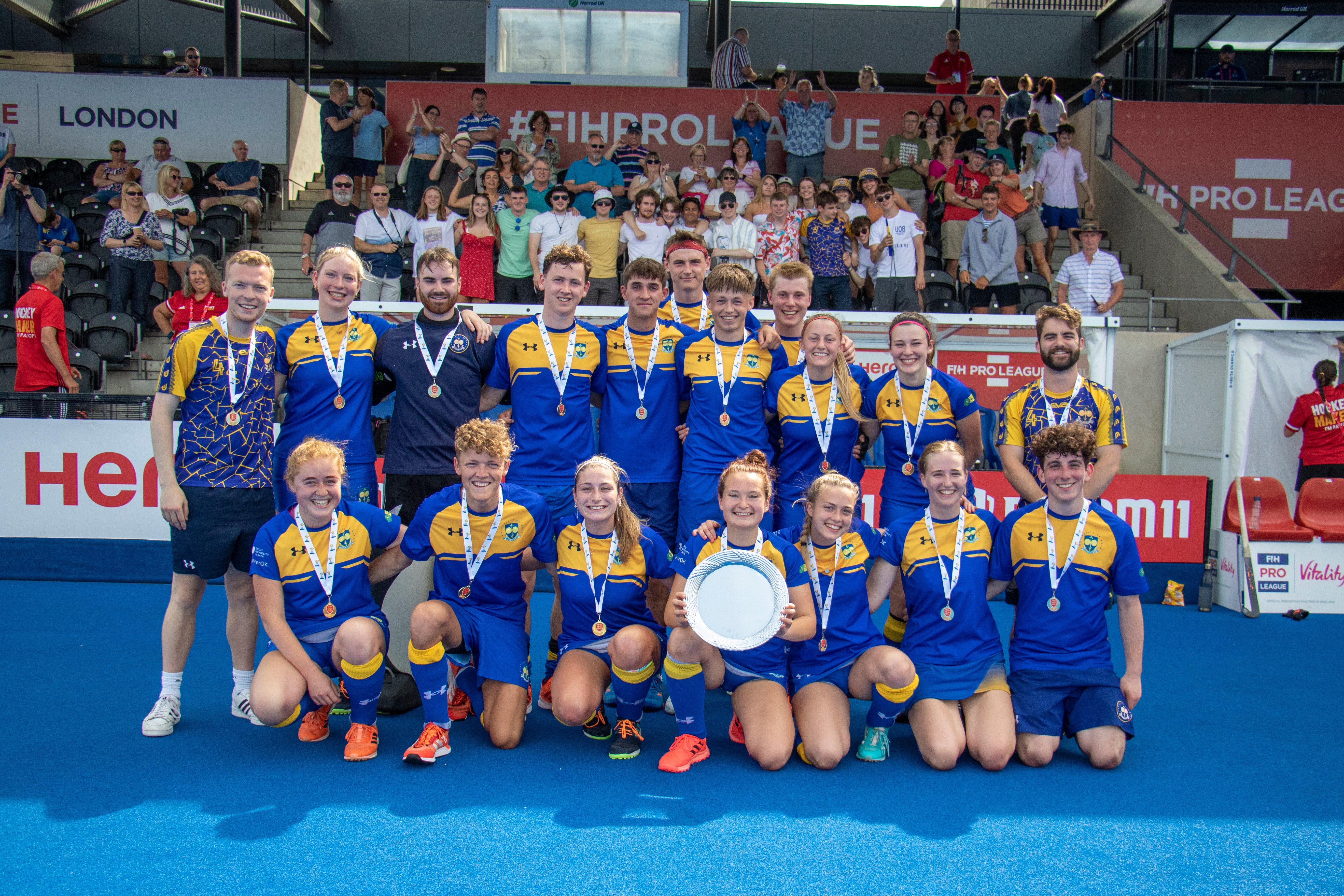 Norwich City claim shootout victory over Leeds Beckett University
A memorable Tier 1 final saw Norwich City claim a shootout victory over Leeds Beckett University to seal the title in Lea Valley.
Norwich started strongly, with two goals in two minutes handing them the advantage early on.
After an end-to-end start, Thomas Cooke's 12th minute strike from a penalty corner and Cameron Cooke's field goal in the 13th minute gave them a significant advantage.
However, their lead was halved quickly, Oliver Manson's effort from a penalty corner in the 20th minute opening the scoring for Leeds Beckett University.
And, after a strong start to the second period, Manson struck again from a penalty corner in the 43rd minute to level proceedings with just over 25 minutes to go.
In an highly-entertaining contest both teams created opportunities to take the lead, but neither could quite convert their chances to seal victory.
A dramatic shootout ensued, with fans of both sides vocal in their support in their quest for the title.
However it was Norwich City captain Cameron Cooke who scored the decisive penalty, sealing the title for his side in the most dramatic of fashion.