What Happens Next With Return To Play?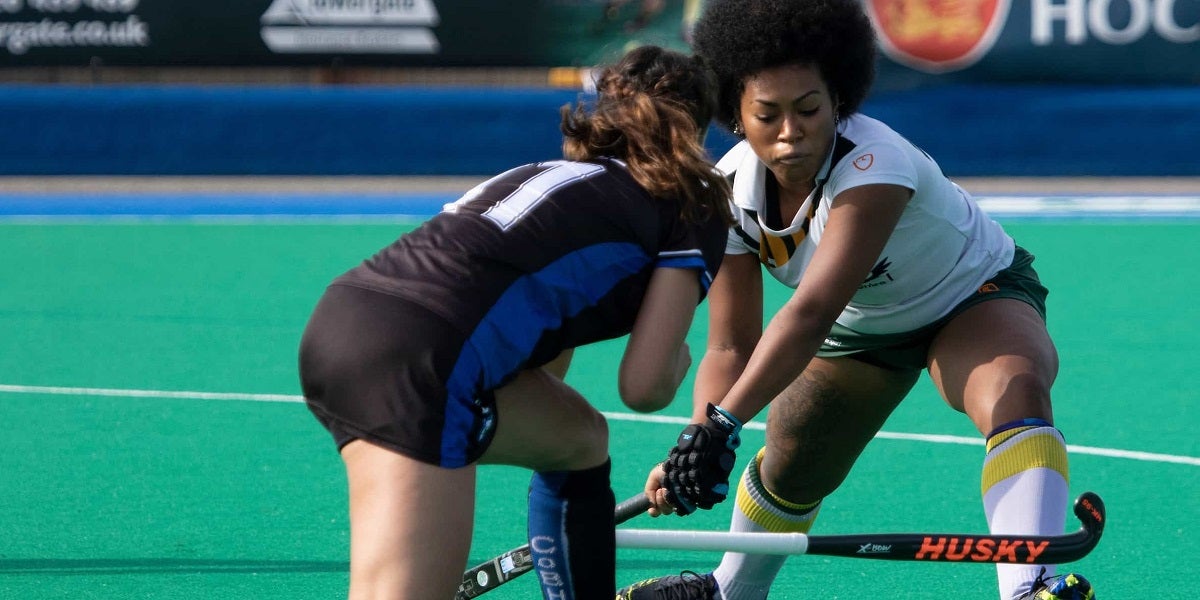 England Hockey were delighted to see the roadmap set out this week for the return of outdoor team sports from Monday 29 March onwards. As schools and colleges return to the classroom from Monday 8 March, we understand that sport in educational settings will be permitted, with full guidance to be confirmed.
It is great news that the country will once again soon be able to experience the feeling of picking up a stick and returning to their hockey clubs. However, there are still a lot of unknowns at this stage. We and other national governing bodies now await further detail from the government with specific guidance of what can and cannot be done. In addition to the specific government guidance for grassroots sport, there will also be wider national considerations to factor in. For example, restrictions on travel and car-sharing, like those seen in October and November of last year, could greatly impact the level to which we are able to return. Once we have sight of the more detailed guidance and understand fully how this might impact our ability to return, we will revisit our official Return to Play guidance and documents and publish updated information.
Preparing to Return
Having permission to play is fantastic news for many, however, we fully appreciate that there will also be a multitude of factors that influence both the ability and desire of some clubs and individuals to participate in hockey as early as 29 March. Many clubs have facility considerations, and of course every player, coach, official and volunteer has been through an unprecedented period over the winter. We felt it important to recognise that as much as everyone wants to pick up a stick, there are often understandable reasons why that may not be the case. We are fully aware that the vast majority of players will need time to prepare both mentally and physically. Nobody can be expected to hit the ground running in a few short weeks.
This interim period provides a great opportunity for organisers and deliverers of hockey to read and familiarise themselves with the Planning Safe Hockey guidance. This is intended to be used as a checklist by anyone delivering or planning hockey activity to address any unsafe practices that may hinder a player's experience of the sport. If you would like support to help implement or better understand aspects of the guide, please contact your Relationship Manager.
This period also provides a chance for coaches, umpires and volunteers the time to re-engage and freshen up on some of the development, training content and support available via Hockey Hub. We recognise that the workforce that supports player experiences will be feeling very different about returning to play and may need to adapt where individuals are at different places with regards to their physical and mental wellbeing - we are keen to help you re-engage with the sport.
Competitions
With regards to a conclusion of the England Hockey League, we are considering the best way forward and will update as soon as possible once we have clearer government guidance. We will remain in contact with wider leagues and associations to try to create a uniform conclusion to the 2020/21 season wherever possible. The timeline does mean we remain hopeful of being able to deliver some form of delayed England Hockey Club Championships activity over the summer months. However, Regional Masters tournaments and the Men's County Championships will not run, Regional Masters Tournaments may be rescheduled.
Talent Development
Performance and talent aspects of the game not eligible for elite dispensation will be assessed against the detailed guidance and aligned to the wider Return to Play work. England Age Group and DiSE Programme players will receive direct communication once this work has been completed. Guidance on Player Pathway activity will be directed to activity organisers.
FIH Pro League
Great Britain Hockey's men's and women's teams are currently scheduled to play FIH Hockey Pro League matches at Lee Valley Hockey and Tennis Centre across three weekends in May. With spectators permitted from 17 May at the earliest - or pilot events prior to this date - we are assessing the options available and will update as soon as we know more. Just to reassure ticket holders, all tickets are covered by our refund guarantee, excluding booking fee.
The whole sport has done a fantastic job of patiently waiting and preparing to return safely. We would like to thank you for your spirit and everything you do for the good of the game. We will communicate more as soon as we can.