All You Need To Know As The Super 6s Championships Return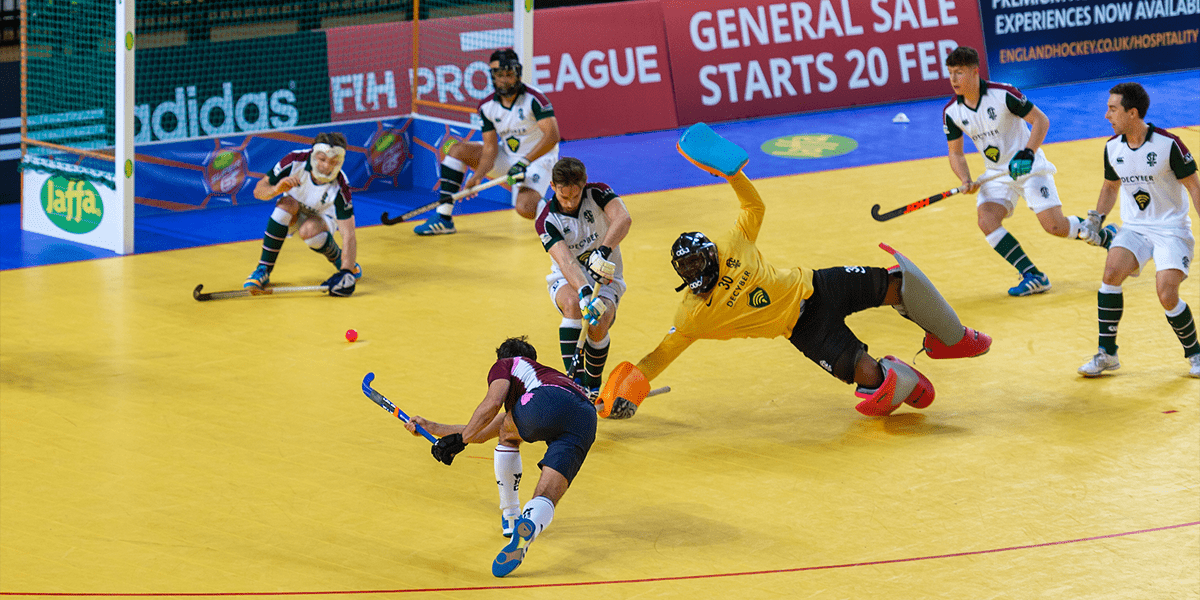 After a two year absence, the Super 6s Championships return this weekend with 184 fixtures set to take place across the country over the next three weeks.
Following the cancellation of the 2021 season, the thrills and spills of indoor hockey will be played out once again across eight leagues, with the men's and women's competitions each including a Premier Division, Division One and Division Two North and South leagues.
Buckingham's women head into their competition as defending champions from 2020 and will be hoping to immediately return to the form that saw them claim that maiden indoor title two years ago. They are joined by seven other teams in the Women's Premier Division, with their games taking place across the weekends of 8-9 and 15-16 January. The first set of fixtures will be held at Whitgift School, with the second taking place at Repton School. The top four teams from the Premier Division will then qualify for the Super 6s Finals, which will be held on Sunday 30 January.
The men's Premier Division follows a similar format, with Surbiton's men boasting the biggest target on their back having claimed the title in 2020. The matches in that league will be contested on the same two weekends as the women, although they will start at Repton School before moving to Whitgift School for the final weekend.
England Hockey will be providing reports from the Super 6s Championships at the end of each day. You can view the full fixture list, squad lists, follow the scores in real time as the matches take place and more by clicking here.
Over the past few weeks there has naturally been some uncertainty due to the impact of the pandemic and concerns regarding possible restrictions on indoor sporting activity. However, England Hockey is pleased to be able to go ahead with Super 6s Championships with the overwhelming support of participating teams, umpires and officials, although there have been small number of withdrawals.
Spectators are permitted at events this weekend but will need to comply with individual venue requirements for attending. Teams have also been requested to follow our guidance with additional measures aimed to minimise the risk of transmission. For more information, click here.