Clinical Performances From England's U16s Against Scotland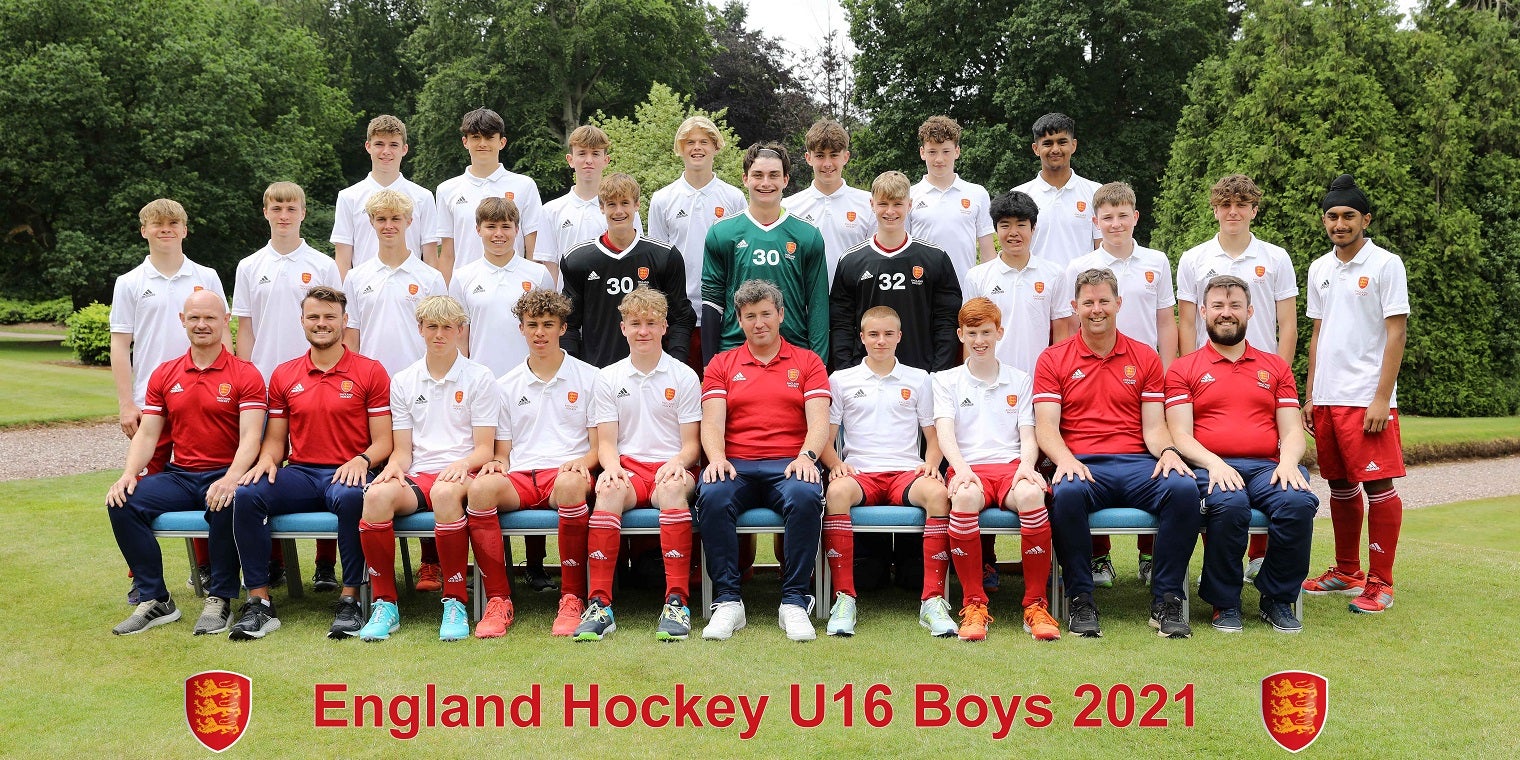 U16 Girls:
Match 1, 16 July:
England 4 (Martin 10' FG, Breed 29' FG, Edwards 36' PS, Faulstich 49' FG) - Scotland 2
Match 2, 17 July:
England 5 (Dunn 24' FG & 54' FG, Breed 27' FG & 54' FG, Olorenshaw 37' FG) - Scotland 1
On Saturday 16 and Sunday 17 July, England's U16 Girls played a Scotland U17 Girls squad at Leeds University in the last weekend of fixtures for the squad.
In the first match, England took the lead through Sofia Martin in the 10th minute, but Scotland replied through Milroy mid-way through the second quarter. England managed to go into the half-time break in the lead with Olivia Breed scoring just before the half-hour mark. Following the interval, England continued to press on in attack and twice converted through a penalty stroke form Anna Edwards and a field goal from Anna Faulstich to take a commanding lead. Scotland applied a lot of pressure in the final quarter of the match and claimed a goal late in the second half, but a firm defensive effort ensured the game would conclude at 4-2 in England's favour.
The second game of the weekend saw Scotland making a strong start to the game as they raced to an early lead in the seventh minute. However, two quick goals from Sienna Dunn and Olivia Breed saw England take back control just before half time. The second half saw more of the same as England looked lethal on the offensive. Jess Olorenshaw got on the scoresheet before Dunn and Breed both hit their second goal of the game to ensure England came away with a comfortable win.
Head Coach, Lisa Letchford, commented:
"It was great to be pushed by Scotland in these two matches over the past weekend in what was a great test of our character. We saw some great improvements in certain areas of our game and felt our progress over the course of this year has been dramatic, even given the challenging circumstances due to Covid. A huge congratulations to the team for their commitment and learning over the past six months."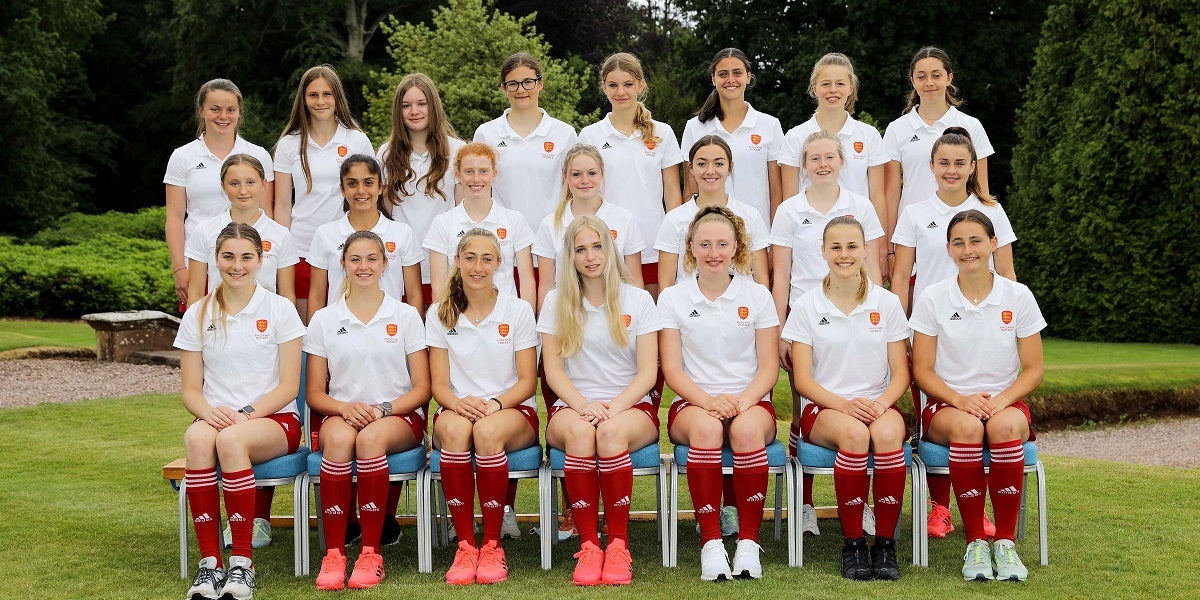 U16 Boys:
Match 1, 17 July:
England 7 (Gladman 4', Sturch-Hibbitt 12', J Webb 18', Neave 40', Dunning 41', Dowds 42', Bridge 44') - Scotland 1
England's U16 Boys travelled to Leeds University to take on a Scotland side that had recently played Ulster. England hit the ground running and stormed to an early advantage as Nathan Gladman tucked the ball in at the back post with less than four minutes played. A quality through ball from Dan Roberts found Johnnie Sturch-Hibbitt at the top of the D, who doubled the lead with a powerful reverse hit past the keeper. Sustained pressure by England saw them finish the half with another strike, this time a long-range deflection from Jack Webb to lead 3-0 going into the break.
Scotland started strongly in the third quarter, however, couldn't maintain this as England scored emphatically struck four goals in the final five minutes. Monty Neave was the beneficiary of strong follow up work, Alex Dunning in the right place for a high finish on a short corner, and Sammy Dowds getting tight and proactive on the near post as the trio registered their maiden England goals. Isaac Bridge finished the quarter with another powerful reverse strike, having brought the ball in through traffic from the 25-yard line. Scotland ensured there would be no more England goals through the final quarter, and managed to score one for themselves, as Roddy was in the right place for a rebound shot.
Match 2, 18 July
England 4 (Stone 19', Dunning 24', J Webb 29', Gladman 60') - Scotland 1
The final game for the U16 Boys season was played in brilliantly warm conditions, again at Leeds University. Debriefing from the first match identified the need to get proactive and get shots low and across goal. This would be wise advice against as Scotland were much tougher defensively and forced England to adapt to a more physical presence. In a contrast to the first game, England scored three of their goals through penalty corners. Harry Stone scored with a drag flick to break the deadlock early into the second quarter before Alex Dunning and Jack Webb also got in on the act. Scotland continued to work hard in defence in the second half and got a nice goal back through Fraser Allan with five minutes to go. However, a diving penalty corner deflection, this time from match captain Nathan Gladman, finished the game in style as England took a 4-1 victory.
Head Coach, Jimmy Culnane, commented:
"It was pleasing to see the boys continue to improve the skills we have been working on during the year. Scotland provided a good challenge for us, and we were able to pressure and benefit from creating turnovers.
"The boys worked hard all year to create the opportunities on the pitch. They played some good hockey against a strong Scotland team and were able to finish the season on a high."