Flyerz Festival Shows The True Spirit Of Hockey
On Sunday over 200 players, family members, coaches, and volunteers attended the Flyerz Festival South hosted by Falcon Flyerz HC & Tunbridge Wells HC, with over 100 actively involved in playing and coaching!
The festival provided the Flyerz Family community with the opportunity to come together to play with and against other clubs, for players and their families to meet other Flyerz or to catch up with old friends, and for coaches, volunteers, and prospective clubs to share and learn from each other and celebrate their successes together.
Six clubs were represented and involved in the organisation of the day, including London Wayfarers HC, St Albans HC, Guildford HC, and Harborne HC, and they were joined by England and Great Britain International Tess Howard. The day started with a mass group warm up, before players were mixed up for skills based activities, including a session led by Tom, a Harborne Flyerz Player, who has recently completed his Introduction to Hockey Workshop. After lunch it was all about playing games before a short thank you and medals to all participants for being part of a fantastic Festival.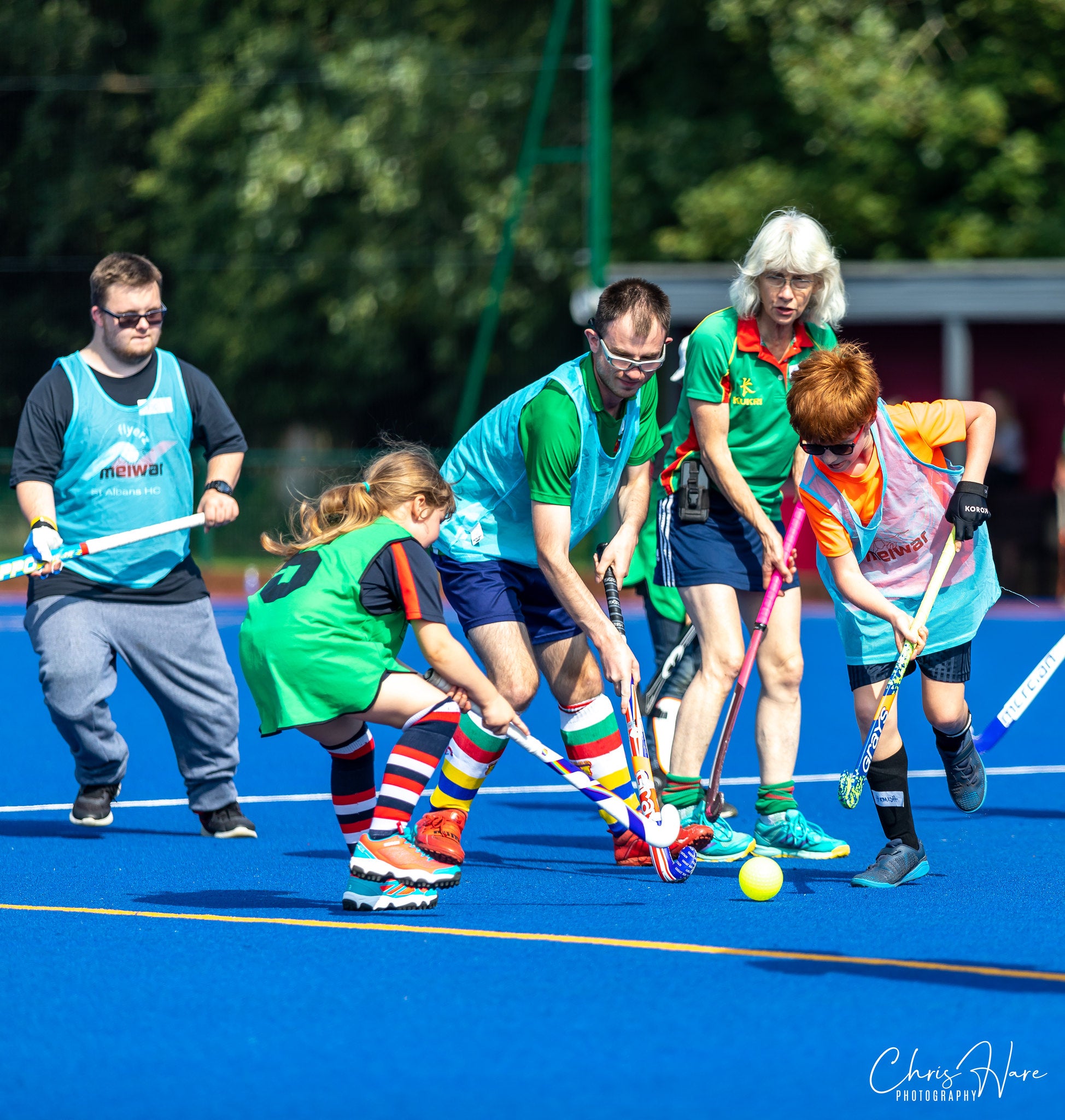 Another player was Will, who was joined by his sister Izzy and mum Lisa. Lisa spoke about their family's experience.
Izzy has been playing hockey and Will has been watching for a number of years, so when I found out about Falcon Flyerz I was really excited that he would be able to participate as well. It's nice that there are different people with different abilities and disabilities and it's so inclusive, the coaches are amazing. Falcon Flyerz has shown that anyone can get involved, initially I thought the stick might have been restrictive, but they will prove to you that anyone is able to play.
Tess continued about what Flyerz means for hockey
Flyerz is vital for hockey because as a nation and sport we want to be accessible and inclusive to everybody, we want to show that you only need a stick to play. Hockey and hockey clubs also have a great platform to provide opportunities to everyone in the community.
Thank you to Falcon Flyerz and Tunbridge Wells for organising a fantastic day and to Chris Hare for the amazing images.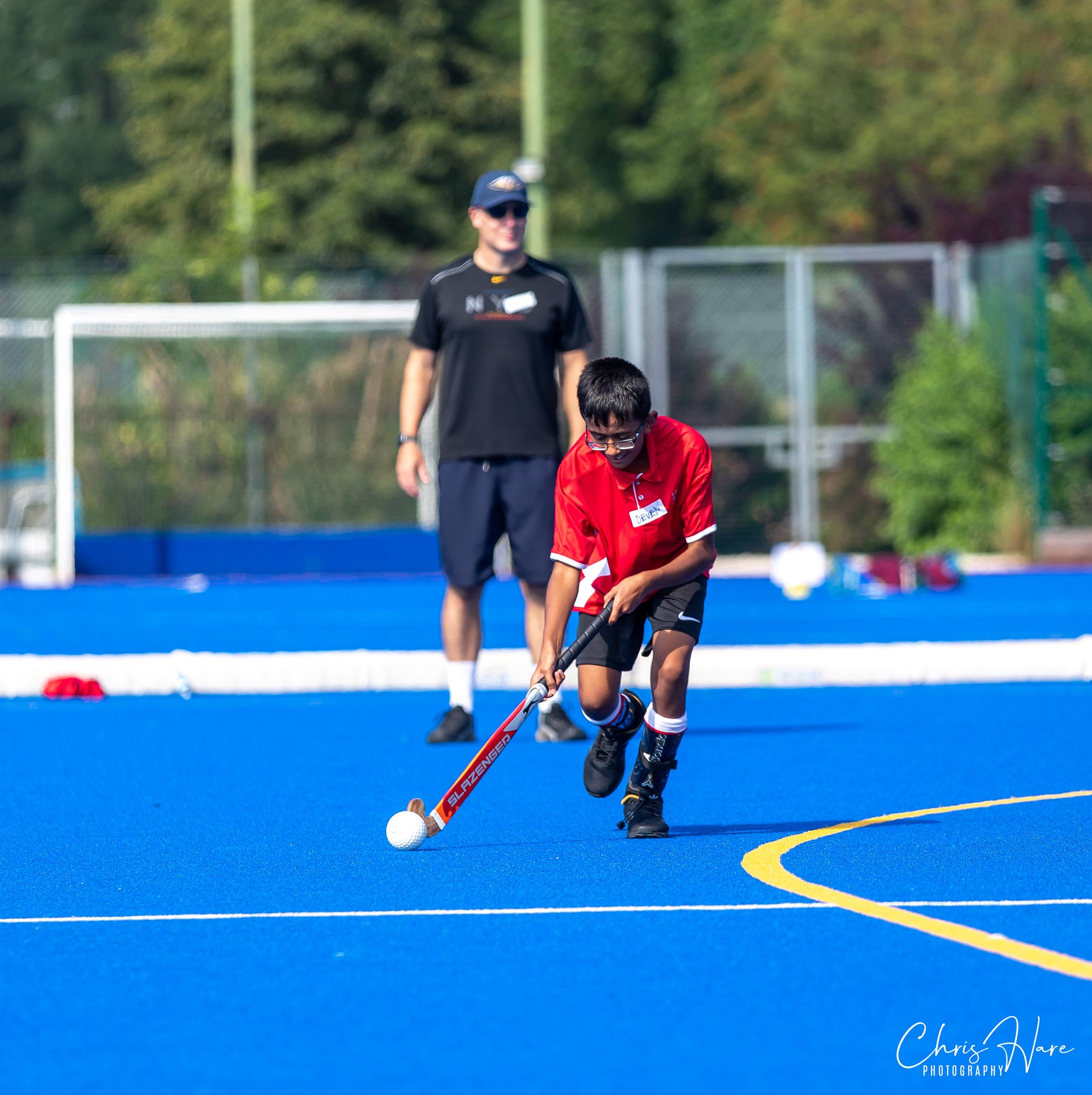 If your club would like to find out more about Flyerz, we are hosting an informal Zoom session, with Access Sport, on the evening of Monday 13 September 19:00-20:00, for clubs who want to find out a little more about Flyerz Hockey, how it could work at their club and to hear from other clubs about their experience. To sign up please click here: Flyerz Hockey Club Webinar Sign Up. Or email flyerz@accesssport.co.uk for more information.
For Flyerz Players and Families, you can find out more and where to #PickUpAStick in the Play section of our website.
Change Starts Together, England Hockey's very first Equality, Diversity and Inclusion Conference is taking place on Tuesday 2 November, to find out more and sign up for a free space, click here: https://www.englandhockey.co.uk/media/news/sign-up-for-change