Volunteer, Coach & Umpire
How Dan Barstow Prepared To Umpire The 2021 Junior World Cup Final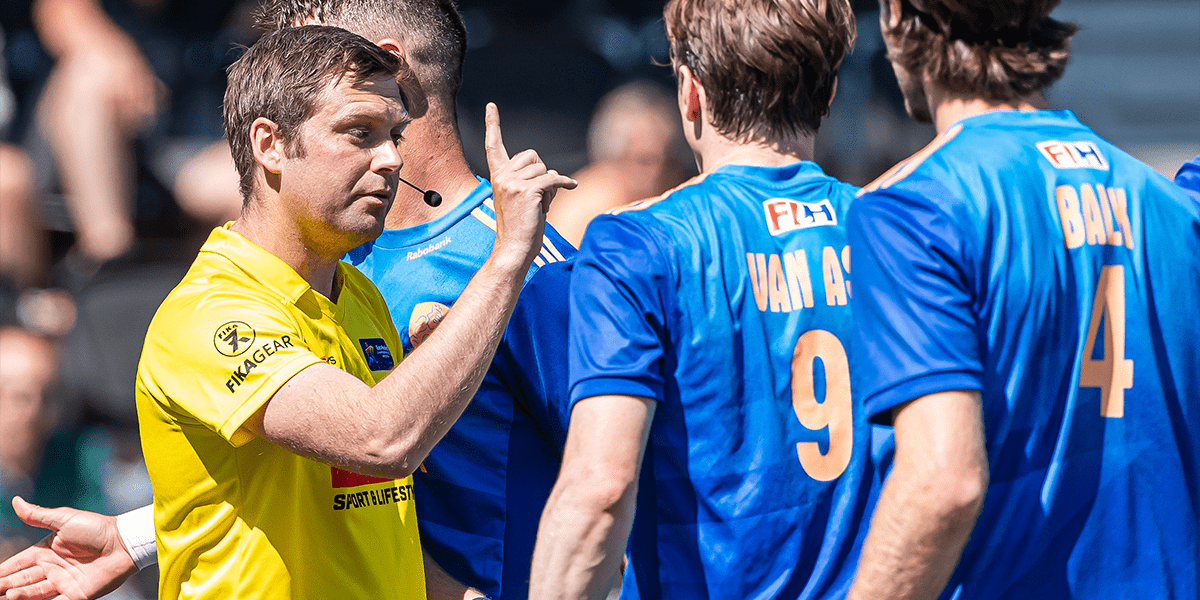 Despite England's men withdrawing from the 2021 Junior World Cup due to Covid-related travel restrictions, there was still representation at the event in India in the form of umpires Dan Barstow and Paul Walker.
It was a third appearance at the event for Dan, who has also been appointed as an umpire for the 2022 Commonwealth Games and the 2023 Men's Hockey World Cup. He took charge of seven fixtures in total, including overseeing the final as Argentina beat Germany 4-2.
Before heading out to India, he spoke to us about how he got into the role and his experiences so far.
He said: "The start of my umpiring career came during an U11 hockey tournament in Yorkshire. I was playing but the team were short of an umpire to officiate the other games, so I stepped up and had a go with my father shadowing behind. I was a player who always liked to push the umpires to explain decisions, so it therefore seemed natural for me to have a go at umpiring. I enjoyed it so tried it a few more times.
"Back then the Millennium Youth Games were also being organised and England Hockey were looking for young umpires to apply for the event. I filled in the application form and Jane Nockolds invited me to attend, even though I technically wasn't old enough! From then, I attended numerous young umpire challenge events at the England Hockey mini hockey (now In2Hockey) finals.
"By the age of 17 I had progressed through the young umpiring ranks and was umpiring in the England Hockey Men's Premier Division. It wasn't all plain sailing and I had to learn how to adapt from junior hockey to senior hockey, particularly the challenges that umpiring senior players provide for young umpires. I got great support from NPUA (National Programme Umpiring Association), including regular coaching and assessment, plus domestic and international development groups that I attended.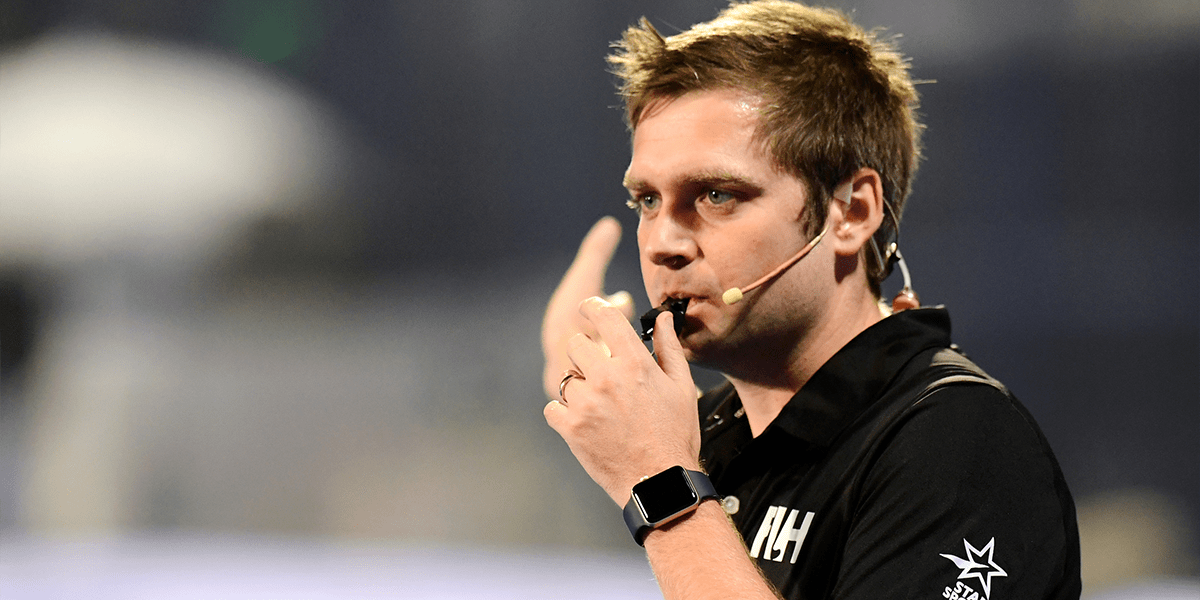 The NPUA is responsible for performance elements of the umpire development pathway in England, in collaboration with England Hockey. It provides coaching and support all the way from the National Young Umpire Programme through to the umpires operating at national league level, to umpires performing at world level events.
NPUA's International Coordinator, Paul Box-Grainger, explained more about the support that NPUA provide for the likes of Dan and Paul before they head to a tournament such as the Junior World Cup.
Paul said: "A lot of the preparation for an international tournament is ensuring our umpires are in tip-top shape both physically and mentally. However, for a tournament like this there are also complex logistical challenges to overcome. To get a visa for India, they had to have a face-to-face appointment at an approved venue – the trouble was, there were hardly any venues which had appointments available before the tournament itself began! This meant a raft of emails and phone calls to the Indian High Commission, FIH and the Technical Director, plus anyone who might possibly help to expedite the applications.
"Of course, we also had numerous discussions about the challenges they would face – from empty stadiums, the tournament 'bubble', diet/nutrition when they can't pop to the local supermarket and naturally the tournament itself. Once the umpires are safely on the plane, the NPUA's role is to continue to support in whatever way they find helpful. This is an individual thing, but the underlying principle is that although they may be thousands of miles away, they are never alone on the pitch.
"Focusing only on performance is the mantra which we seek to embed in all our umpires from the earliest days and we usually have good reason to be proud of how English umpires acquit themselves at international tournaments."
If you are interested in learning more about the pathway to reaching the top level as an umpire in England, you can find more information by clicking here.