Equality, Diversity & Inclusion
International Day of Persons with Disabilities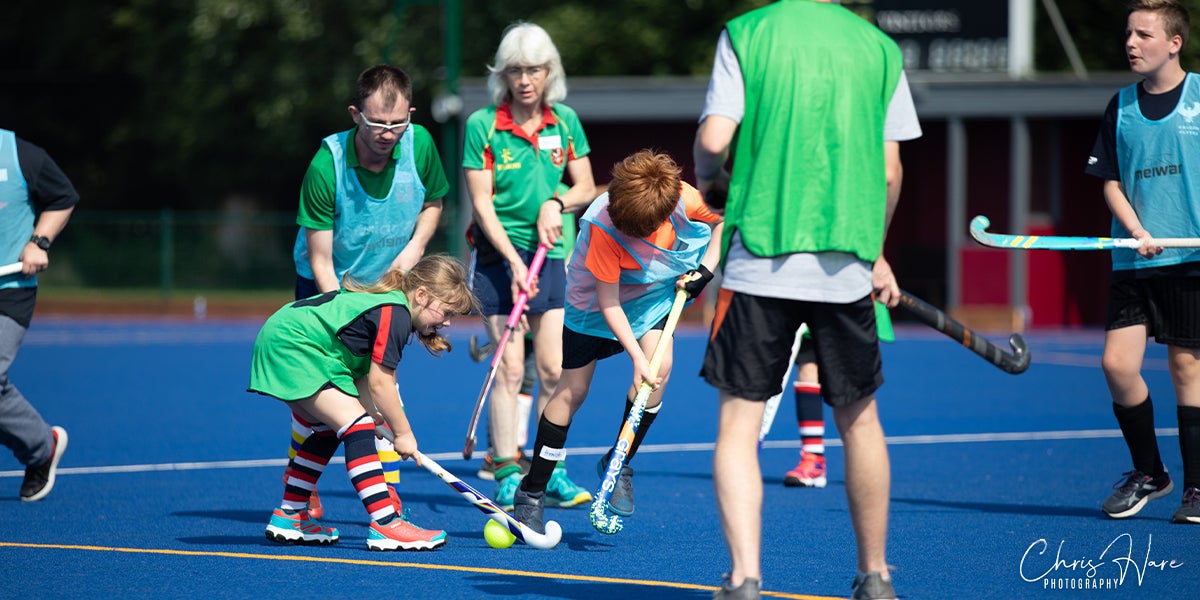 Since 1992 The United Nations (UN) have recognised 3 December as the International Day of Persons with Disabilities (IDPD). The observance of the Day aims to promote the rights and well-being of persons with disabilities in all spheres of society. This year's theme for IDPD is 'Leadership and participation of persons with disabilities toward an inclusive, accessible and sustainable post COVID-19 world and more info can be found here.
As a sport we are proud of the opportunities for disabled people to pick up a stick through their inclusion in mainstream hockey and/or Flyerz Hockey. Flyerz Hockey is the name widely associated with grassroots disability hockey in England.
There are now over 50 Clubs across the country who offer Flyerz Hockey for their local community, including 19 clubs who have introduced Flyerz since the start of the Covid pandemic. Demonstrating a real connection to this years IDPD theme.
A recent highlight was the Flyerz Festival South hosted by Falcon Flyerz HC and Tunbridge Wells HC, with over 200 players, family membership, coaches and volunteers attending. Check out the video below to see Flyerz in action and hear why players and families love it!
For Flyerz Players and Families, you can find out more and where to #PickUpAStick in the Play section of our website.
For clubs who want to find out a little more or explore how it could work at your club please visit the Deliver section of our website. The next Flyerz Club Forum, hosted in partnership with Access Sport, will take place on Friday 10 December between 15:00-16:30. This is a great opportunity for existing, new and potential clubs to come together to share and learn from each other. If you are interested in attending or finding out a little more please email jason.ocallaghan@englandhockey.co.uk.