Men's League Preview: Final Round of Fixtures This Weekend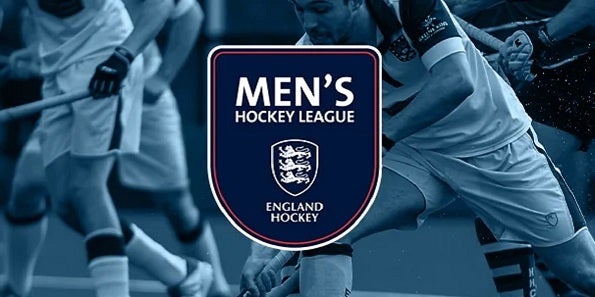 With the final weekend of Men's Premier Division fixtures upon us, Rod Gilmour from The Hockey Paper gives a run down of what's at stake at the tail end of the campaign.
Men's Premier Division 'Top 6'
Wimbledon coach Karl Stagno admitted that he hasn't looked at the league table ahead of the season finale on Saturday.
Stagno does know that if Wimbledon beat Old Georgians this weekend then the Londoners will join the league champions in Europe next season as the second-placed team.
If Wimbledon lose and Surbiton beat Hampstead & Westminster then Mark Pearn's Surbiton will return to continental competition.
Should Wimbledon draw against Old Georgians - who will be presented with the league trophy at Weybridge - and Surbiton win then it will come down to goal difference. Surbiton currently hold a +5 better goal difference, a scenario Stagno hasn't even broached.
"We have to win and it's simple as that, the same as any other weekend," said Stagno. "We will assume that Surbiton win, which means we have to win our game.
"It's so difficult to predict [how it will play out] - will Old Georgians be fit, not in form, will they be celebrating the title? With a team like Old Georgians, with the team they have, they could be twice as dangerous on Saturday and could play with no fear. They have a great side but so do we."
Wimbledon have faced Old Georgians twice at home this season, having won 2-0 and lost 5-3. Their October victory has proved to be Old Georgians' only defeat in the league this season to date.
Surbiton, unbeaten in five, will also be travelling to Hampstead & Westminster for the first time this campaign, following 1-2 and 3-2 results against their cross-London rivals at home.
The Surbiton squad had a lighter load this week, switching training from Tuesday to Thursday to allow for recovery time after four tough games during their superb third place finish at the EHL in Amsterdam.
"To finally get to the medal stage, show your real worth and put English hockey back on the map, where they richly deserve to be, was great," said Surbiton manager Matt Jones.
"We just have to hope that OGs play with the ruthlessness that they have all season. I'm sure they will want to go out with a bang, as do we, and to carry on our European form."
Pearn's side have won three of their last five matches at Paddington Rec, with Hampstead & Westminster also having returned from the continent after finishing fifth in the EHL Ranking Cup in Spain.
Meanwhile, Holcombe and East Grinstead - fifth and sixth in the top 6 split league respectively - will aim to finish the season on a high note in the Kent-Sussex clash.
Hosts Holcombe have picked up four points from their two fixtures against East Grinstead in this campaign. East Grinstead will be aiming to stop a run of six successive defeats.
Men's Premier Division 'Bottom 5'
University of Exeter and Durham University will battle it out this weekend 140 miles apart, with one side set for the drop.
Exeter hold a one-point advantage over their university rivals heading into the final fixtures of the season in the Men's Premier Division.
If the travelling Exeter side beat Brooklands Manchester University, who are vying for a fifth win on the spin, then the west country side will be safe. Should Exeter lose and Durham draw against Oxted, this would also prove to be sufficient given Exeter's superior goal difference.
"It has been a case of trying to pick up as many points as possible in the last three games and keep on improving," Gareth Weaver-Tyler, Durham's coach and head of hockey said.
"We got off to a great start beating Beeston 1-0 and were unlucky not to get anything against Brooklands (1-2) and we have to believe now that we can put in a really good performance against Oxted. We have to focus on this game."
Durham's young squad is the most inexperienced team in the league and Weaver-Tyler admitted that playing as a university side in the top flight was a 'tough ask' this season. He added: "The reality is that our main focus is always about trying to fulfill the players' potential in a three-year journey."
The match will take on extra prominence, with Mark Galloway playing his last ever game before retirement with Oxted. Galloway was Weaver-Tyler's first skipper when he became Durham coach eight years ago.
Beeston don't play this weekend and will finish the season in ninth place overall after completing their campaign before Easter.