Get Set For The Return Of The England Hockey Club Championships!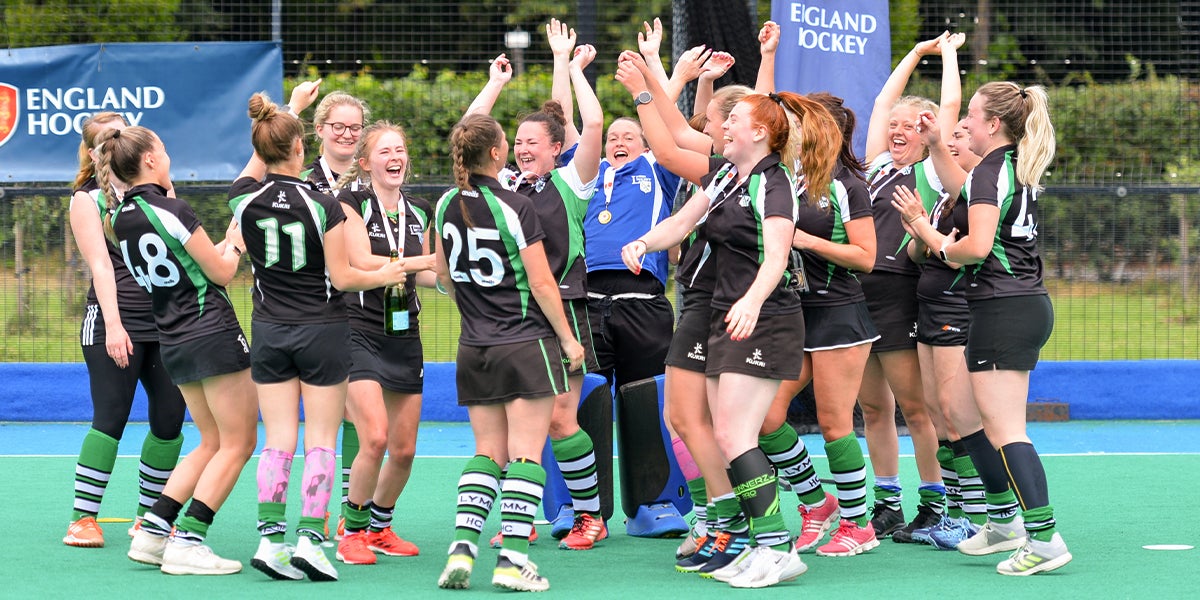 England Hockey Junior Club Championships - ENTER NOW!
England Hockey Adult and Masters Championships - ENTRIES OPEN SOON!
The new hockey season is nearly upon us and with that comes another opportunity to mount a famous cup run! Following disruption to the previous two seasons of England Hockey Championships (EH Champs) competition, we are hopeful of being able to bounce back to full strength with a full offer of Championships activity for 2021-22.
The EH Club Champs are our flagship cup competitions. The great variety of hockey available to choose from means there is something for every team to get excited about. The EH Champs are always action packed and great fun. They offer something different – different opportunities, different formats, different opposition – with the chance to be crowned national champion at the end of it all!

Entries into the EH Junior Club Championships are open. Enter teams by completing the short online form here.
Entries into the EH Adult and Masters Championships will follow later in August and will be managed by the new Game Management System (GMS). Exact dates will be confirmed once entries go live.
Following the roll out of the AGM resolution several changes will be implemented for the new season.
The Junior Championships is changing to a traditional cup format - straight knockout (with a Plate competition for early round losers). This activity will run alongside and complement the new Area Junior Leagues. More information available here.

Men's and Women's Championships activity will now be run on Saturday's as specific cup dates have been added to the calendar to avoid clashes with league activity and remove the pressure of having two games in a weekend. More information available here.
The Mixed Championships remain the most popular competition. Inclusive, fun and social they bring out the best of club hockey. More information available here.
The Masters Championships will see the introduction of a third age group for women – the Women's Over 55s. All Masters activity will now be single Tier entry with a Plate competition for early round losers. More information available here.

For more detailed information about the different Championships and what's happening in 2021-22, click on the relevant link below.
EH Club Championships home
EH Junior Club Championships – ENTRIES ARE OPEN! ENTER HERE NOW!
EH Adult Championships (including Mixed Champs)
EH Masters Championships
For queries, contact the England Hockey Competitions Department (EHCD) competitions.info@englandhockey.co.uk