Staines Hockey Club Inspire The Next Generation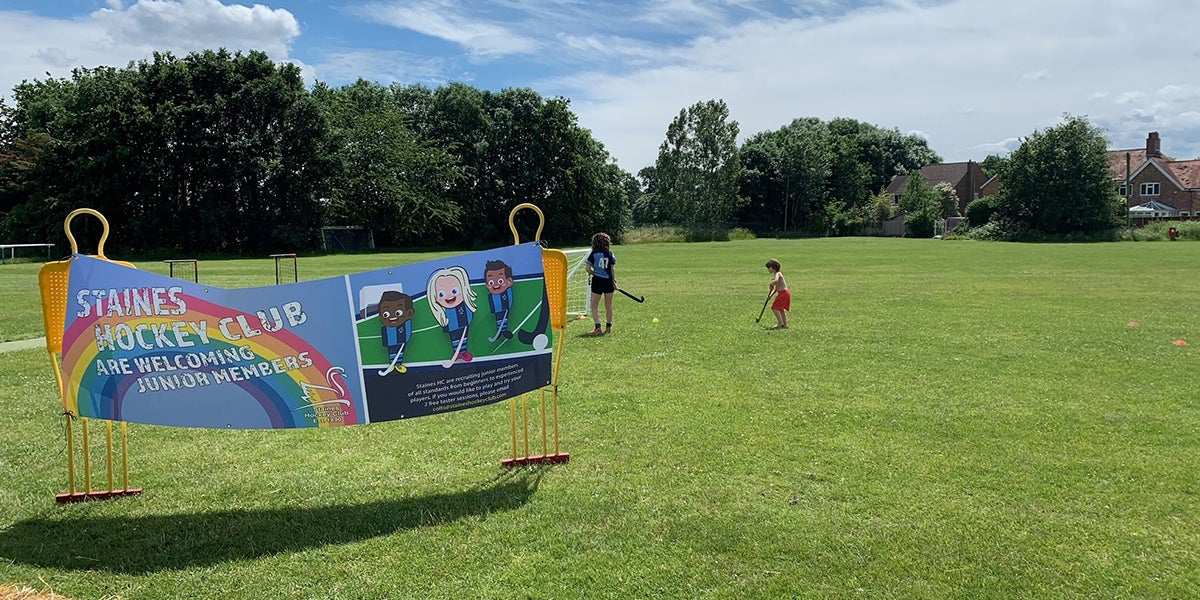 Covid-19 and lockdown have had a huge impact on many people, clubs and sports however, Staines Hockey Club rose to the challenge and managed to increase their membership!
Since reopening the doors, Staines HC has held regular training sessions where on average 3 new players attend. This has lead to an incredible 30% increase in membership. The club has been welcoming and introducing hockey to the community where they can, and have seen a really positive impact.
The hard work doesn't stop there. Staines HC have been working closely with schools to help educate teachers and inspire children to pick up a stick.
It began back in 2016 when the club built its junior strategy which focused on making the club attractive and suitable for children in primary school.
In 2017 Ruth Hine a long-standing Staines HC member, retired teacher, Ex England and GB international and current England Hockey Masters player took charge and lead the clubs' outreach programme. Ruth visited schools and began spreading the love of hockey via assemblies and PE sessions. Her hard work paid off when children began to pick up a stick outside of their school environment.
The programme was important for the club but also impacted the schools and the children in a positive way. The children have an opportunity to learn a new sport and develop skills that hockey provides, whilst the school and teachers develop their coaching knowledge.
In late 2019 Ruth had to step away from the programme but not without inspiring more coaches to get involved. Ben Green, a lead junior coach, now helps schools by providing support with advice, session plans and video calls to help teachers, some of whom have little to no experience with hockey, pick up a stick and inspire the next generation of players.
Staines HC are hoping to expand their hard work once the Covid restrictions are lifted by visiting schools and building up stronger, closer and exciting relationships with the community.