Surbiton & Buckingham Excited To Defend Super 6s Crowns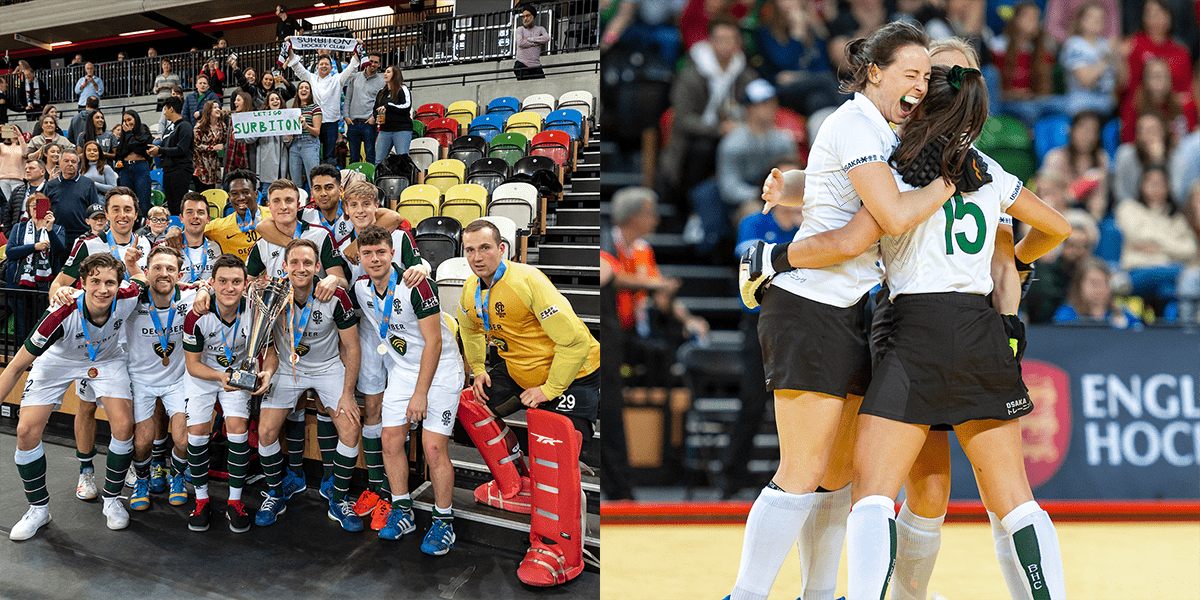 As they prepare to begin the defence of their Super 6s titles this weekend, Rod Gilmour from The Hockey Paper spoke to Buckingham women's Lottie Porter and Surbiton men's Martin Jones to get their thoughts ahead of the return of indoor hockey this weekend.
Is it really two years since Surbiton men's goalkeeper Ore Ogunlana leaped in celebration as time ticked down to zero and Buckingham's women danced a jig after securing their first major silverware?
This weekend will mark a welcome return to the indoor domestic scene in England, with the Super 6s Championships being played for the first time since early 2020. Both Surbiton and Buckingham will be defending their respective national titles, with both clubs admitting that it will be a level playing field across the Premier Divisions this season.
Lottie Porter, the two-goal hero for Buckingham in the 2020 final at the Copper Box Arena, admits that it's just great to be back. "For us we just love the two weekends," she said. "It's the only time we get to spend any time as a squad. We have two games each day and four hours between each one, whereas outdoors you arrive, play and go.
"We can't wait to get back out there. Missing our Euro trip last year, we feel like we still have a lot to play for."
Buckingham confounded the odds in 2020 to beat East Grinstead and Bowdon Hightown on finals day to win their biggest title to date.
"We always knew we could compete with the best," Porter said. "We get written off a lot but this changes our status. We like being underdogs so it will be different going in as reigning champions. It will be a pretty level playing field and it's anyone's to win."
That joyous day in London for the last indoor finals to be played left a few of the squad players to reflect on their win when last year's season was curtailed due to the pandemic.
"A few of the girls did reminisce a little bit and watch some of the highlights," said Porter, a PE teacher at Great Marlow School. "It is nice to look back on some of the goals and remember what it felt like. But it's important to keep our feet on the ground and we can't keep riding that wave."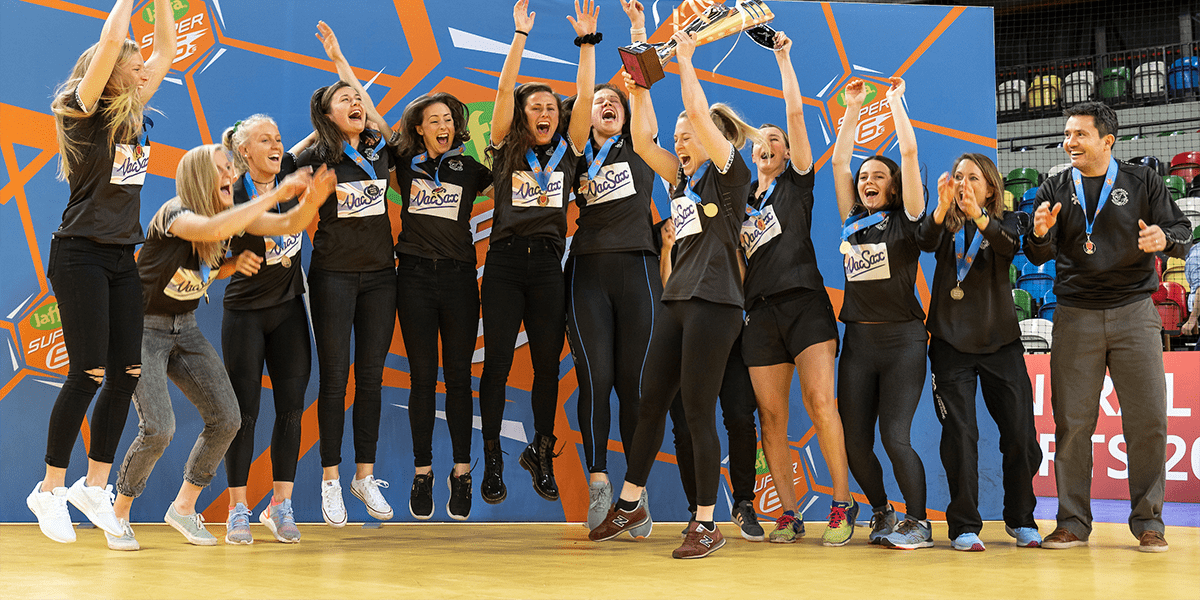 Buckingham have kept the majority of their title-winning squad for this season. "That's the great thing about us, our squad doesn't change that much. But it has been two years so we are a bit rusty."
Buckingham have also secured sponsorship this season, with wine company Laithwaites coming on board and Porter admitting that European qualification played a big hand. "For a small club with limited resources that has been crucial for us," she said.
Both Surbiton and Buckingham await confirmation of whether their EuroHockey Indoor Club Championships trips will go ahead next month, at the second time of asking.
Porter said: "We don't know what travel restrictions will be like this time [for Turkey], but we still have a lot to prepare for.
"In terms of fundraising we have held off as long as we can. I would imagine that if it doesn't go ahead we wouldn't go next year unless we won the domestic title again. So we have been holding off on the fundraising until we know we have been going."
Meanwhile, Surbiton men are more than eager to get back into the indoor hall and aim for Europe once more as they also await a decision expected next week on their EuroHockey clubs tournament in the Netherlands.
"There is a great love of the sport within our club and across the Premier Division clubs who relish it," said Surbiton manager Matt Jones, into his 24th season overseeing an indoor team. "Not only is it a great opportunity to keep our players fit and working on other skills over the winter period, it is an intrinsically important aid for developing players outdoors.
"We are really looking forward to it and it's a great networking event for the hockey community as a whole, whether you are in the Premier Division or across the Super 6s divisions, it's a fabulous opportunity."
Jones says that picking teams to qualify for finals day will be a "lottery" and admits that preparation has been hampered for most clubs due to difficulties securing indoor facility access due to the pandemic.
"They are becoming few and far between," said Jones. "Those halls that have been available are being justifiably cautious about people coming in due to the pandemic and so finding facilities has been hard for clubs. It all means that it's a relatively level playing field for most."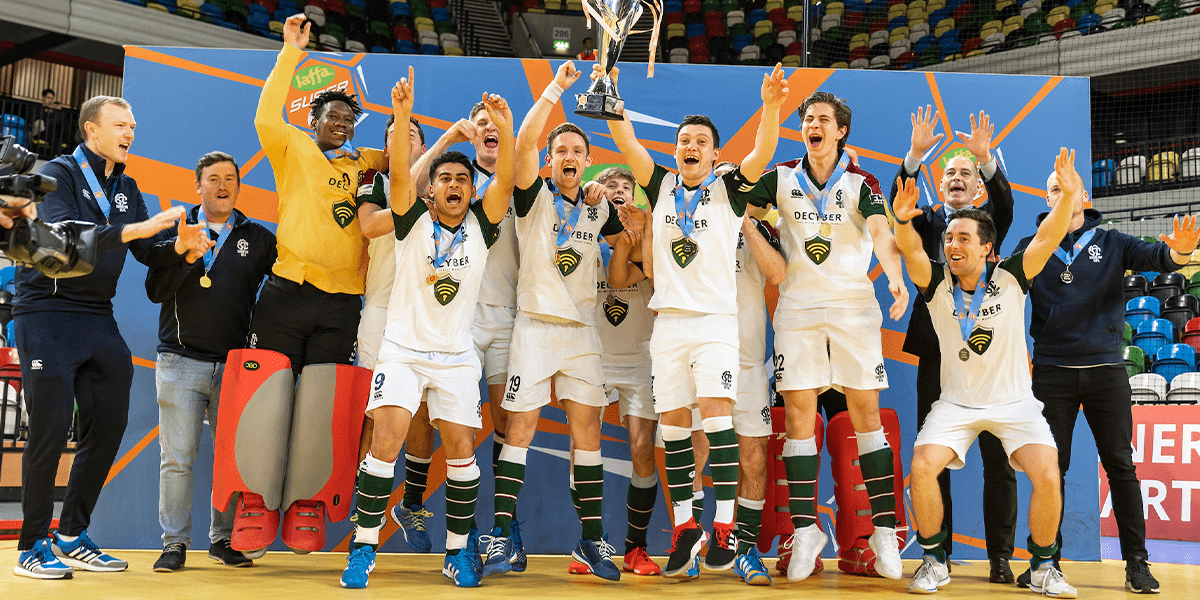 Surbiton have international stars Zach Wallace and Brendan Creed back from European club duties, while their initial squad is all 20s-something heavy, barring Jamie Taylor, the youngest at 18. "He's an up and coming player and a strong prospect for the future," said Jones.
"It's [indoor hockey] a great developmental aid and it's a lovely, fast version of the sport. It's a great spectator event as it's proved over the years. It's something that England Hockey manages to promote very well and perhaps we should make more of it by having a bigger, stronger league and expanding the sport."
The Super 6s Finals - Hockey's Big Day In - return to the Copper Box Arena on Sunday 30 January 2022. Tickets will go on sale next week so keep a close eye on England Hockey's website and social media channels.