Talent Development - Details & Progress Update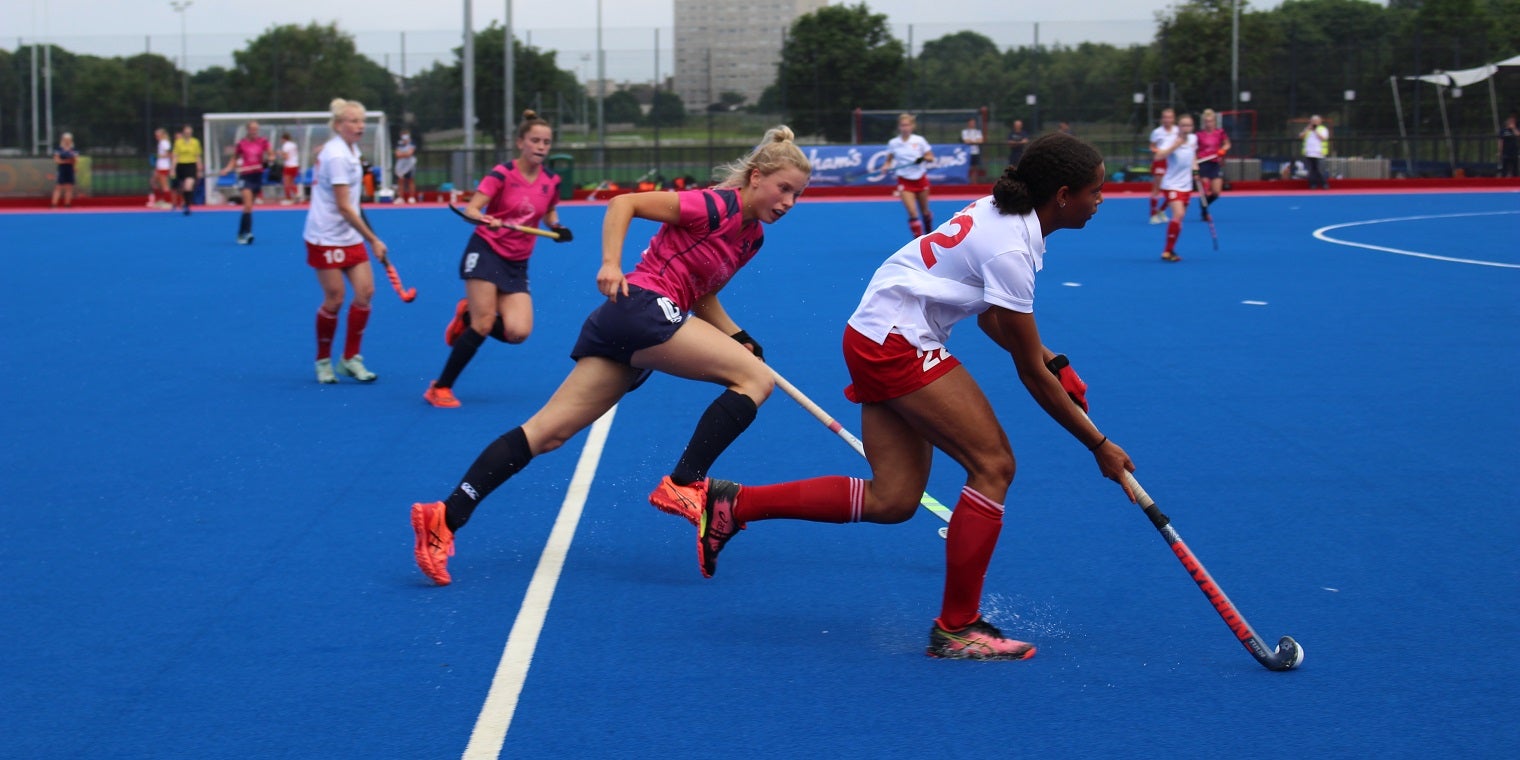 In September, England Hockey began the roll-out of the future talent system, Talent Development – A New Way Forward. Reworking a system that develops talented young players is a significant step for any governing body, and is both complex and emotive.
This article aims to update on two aspects of the system: firstly a recap of the changes and why they are being made, and secondly a progress report with next steps.
More and better places for young people to develop their hockey and realise their potential:
In simple terms, the new system puts clubs at the heart of talent delivery, creating more frequent, high-quality opportunities for young players. It strives to put the right athlete in the right environment as often as possible and is designed to be more inclusive and accessible to children from different educational and socio-economic backgrounds.
England Hockey believe it is essential to place young players at the centre of everything we do.
Given that talent develops at different rates, there can be no 'one-size-fits-all' approach. The system must embrace multiple opportunities for players to shine. In addition, we must consider the person, the player, and having shared expectations for them, allow players time to shine and develop rather than looking for the finished article too soon.
Progress and next steps.
Progress at the Talent Foundations stage of the system has seen the first cohort of clubs engaged to work towards Talent Centre accreditation. The Talent Team is working directly with thirty-seven clubs to support them through the accreditation process. Accreditation, for those that achieve the required standard, will be awarded in March/April 2022.
Whilst this is a 'kitemark', it does not suggest that other local clubs, schools and counties are not delivering good junior sessions and we ask that clubs and parents carefully consider the best hockey environment for each young player before choosing a club. It is important to recognise that we are in a transition period, introducing a new system, and that over time the number of Talent Centres being accredited will increase.
At the Talent Development stage of the system, clubs aspiring to host a Talent Academy are invited to complete the application form over the Christmas break so that the assessment process can begin in January 2022. A short video has been created to support clubs with Talent Academy applications. Talent Academy delivery will begin in September 2022.
Following significant stakeholder consultation, we have concluded that it is too soon to push forward with a formal Talent School accreditation. Instead, while we implement Talent Centres and Talent Academies in clubs, we will take a more educational approach around talent development in the school sector alongside the two school membership offers being launched in the new year. This will enable us to connect with more schools in the short term while we continue to engage about a future Talent School accreditation and learn more about where it could have most impact.
Further reading
Information on the development and planned implementation of the system can be found on the website pages here.
If you have any questions, or are interested in reading some of the related resources, a list is below with links to the most recent information published: