Team of the Week 2020/21 - Round 6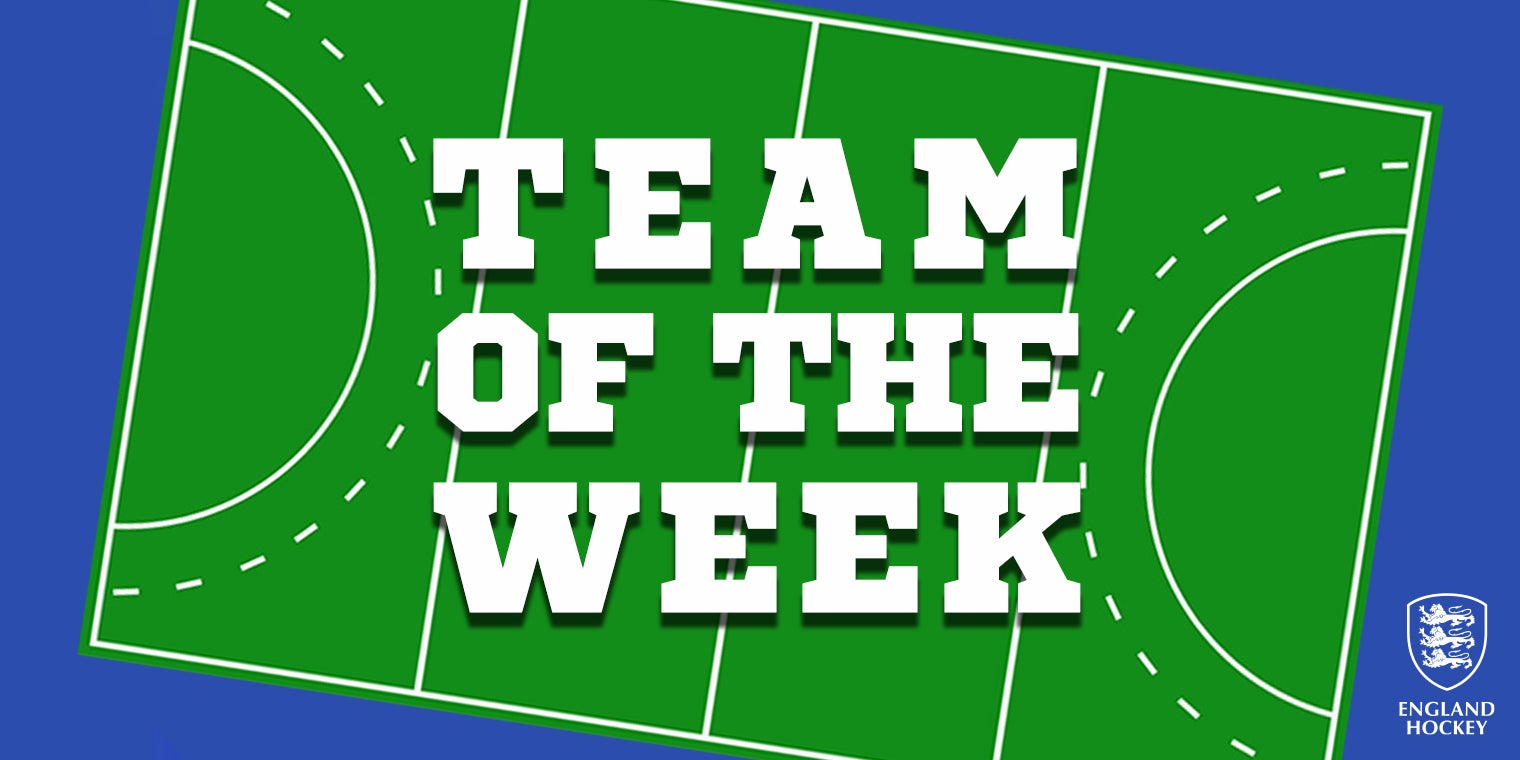 With the recent updates from the Government and the current pause of grassroots hockey Team of the Week will also be 'taking a break'. But that doesn't mean you cant still share things that your amazing club and club members are doing in #LockdownTake2
This weeks team sees an almost 80 year old grab his pads week in and week out, a few seriously dedicated individuals and some absolute hockey (and club) legends.
Goalie
Name: Glyn Thomas
Club: Newport Hockey Club
Nomination: Glyn turns 80 this week and is still playing club hockey week in week out. He grabs his pads and has an amazing time. What a hero.
Defenders
Name: Eleanor Reed
Club: PHC Chiswick HC
Nomination: Eleanor gave her all today in defence, midfield and on the front line. She scored an awesome short corner goal, she was pivotal as centre of defence by intercepting numerous balls and then creating chances for others. She was unstoppable, even when confronted by angry oppo! She helped massively towards our 5:1 win against top of the league, moving us above the leaders and into second place in the table.
Name: Alex Bond
Club: East Coast Hockey Club
Nomination: Alex is a defender, umpire, Junior Development Officer and on Saturday coached junior and girls development sessions, followed by an outstanding game in centre defence, including a mid-air goal line clearance which got her player of the match.
After her game she umpired numerous games, all whilst carrying a long-term injury and in the strong winds and rain.
Alex is an inspiration to all at the club. She is an incredibly dedicated lady on and off the pitch, she is always doing something positive for the sport whether it's encouraging the youngsters in our local community, or encouraging people to return to hockey, even offering her time to coach and develop new and old players alike! She has given so many years to the sport, and I am sure she will dedicate many, many more to come! Club legend!
Name: Kayleigh-jo Heath
Club: Sunderland Broom Hockey Club
Nomination: Kayleigh absolutely smashed her game, she was here, there and everywhere! She was busy making 'ALL the tackles' including, Sliding tackles, shave tackles, jab tackles, block tackles... ALL THE TACKLES!! She was brilliant!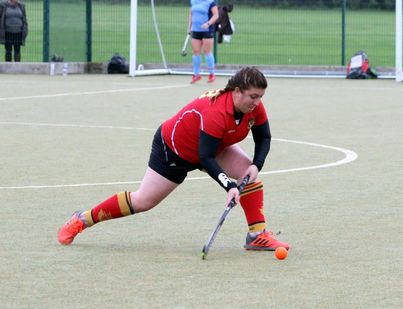 Midfielders
Name: Mandy Pickersgill,
Club: City of Manchester HC.
Nomination: Fresh out of isolation after catching COVID and 'straight' onto the hockey pitch. She played a full match at centre mid in the absolute pouring rain on Saturday morning and then umpired the ladies 2s match in the afternoon. She puts her heart & soul into the team every single day, on the pitch and behind the scenes and I know being away from hockey during isolation absolutely killed her.
Name: Steven Membury
Club: Yeovil and Sherborne Hockey Club
Nomination: Steven helped lead his team to a 5-1 victory scoring three goals for Yeovil and Sherborne HC. He had great movement and presence in both attack and defence!
Name: Jeevan Chagger
Club: City of Birmingham HC
Nomination: Jeevan scored the winning goal neatly volleying a goalkeeper save from a short corner into the net. His goal ensured an unbeaten run for the CoBHC 1stXI as he now scores in back to back games. Despite a broken toe Jeevan played the full game as well as fulfilling Chairman duties after the game and awarding the Club Colours and Clubman of the Year award to the recipients.
Name: Tom Lightfoot
Club: Ashford (Kent) Hockey Club
Nomination: Carrying a slight niggle from the week before, Tom didn't want to let the team down and leave them a man short so he grabbed his kit and he was an absolute workhorse. Continually beating his counterpart and tracking back to provide cover. He can do anything. He went inside, outside, turned his opponent around and used his incredible pace to get past him. This was a performance of the season, reminiscent of Teun De Nooijer, the ball never left Tom's stick except when it was in the back of the net. Rightly awarded man of match for an exhibition of a performance.
Forwards
Name: Sophie Elion
Club: South Saxons Hockey Club
Nomination: Sophie is a winger for Ladies 1s for several reasons! Her kick-ass determination, crucial tackles, giving 100% effort in the pouring rain, goodness knows how much pitch she covers! In addition, her resilience at 1-0 down gave the team faith that it's not over just yet and always so helpful to warm up our goalkeeper before matches. Lastly when we thought we were ending the game in a 1-1 draw Sophie decides to launch herself with all her might along the soggy floor to get the deflection to score in the last 2 minutes, securing a 2-1 victory.
Name: Gus Napier
Club: North Devon Hockey Club
Nomination: Gus scored some cracking striker goals, a one a top corner deflection and worked hard all game, all whilst captaining the team. Gus has determination and skill and is a great captain leading his team to a 3-0 win.
Name: Szymon Oszyjczyk
Club: Khalsa Leamington HC
Nomination: A three-hour drive to Chichester didn't stop Szymon from completing a hat trick in EHL Conference West, including a neat move from a penalty corner for the first, a rocket of a flick for the second and an unstoppable reverse stick finish to complete the set! What a performance.