Tough Test For Surbiton In Men's Hockey League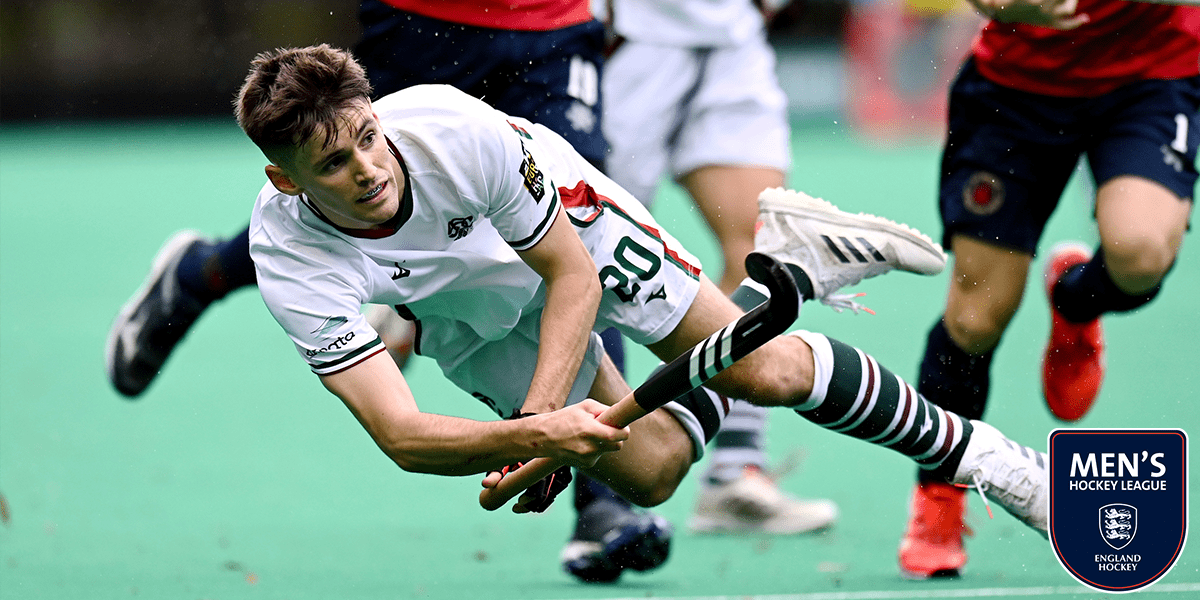 Photo credit: World Sport Pics
They may have enjoyed an unbeaten start to the season but Surbiton's men will need to be at their best to overcome Brooklands MU on Sunday. They will take heart from their meeting last season though, when the 2020 Men's Hockey League champions won 8-1.
This is just one of a plethora of exciting games taking place this weekend, including a top-of-the-table clash in the Conference Midlands.
Click here to see a full list of fixtures set to take place across the country this weekend.
Please note - unless stated, all games will take place on Sunday 17 October.
Yet to drop a point in the Men's Premier Division so far this season, Surbiton's men face a stern challenge to keep that run going when they face Brooklands MU this weekend.

After a final quarter flurry saw them overcome the University of Exeter last time out, they will need to continue that momentum against a Brooklands team who have drawn their last two games 3-3.

Surbiton will take heart from the fact that they beat the team from the north-west 8-1 when they last met in September 2020 but this Brooklands team have showed this season they have taken a significant step forward and will be confident of earning at least a point.

Old Georgians last tasted defeat in the league back more than a year ago against their opponents this weekend, Holcombe.

The side from Kent emerged 3-2 victors that day and current table toppers Old Georgians will want to settle the score on Sunday and continue their irresistible start to the season.

Hampstead & Westminster have two produced the goods when it mattered with two stunning comeback wins already this season but will be hoping for a slightly calmer affair when they play Beeston, while Wimbledon face a University of Durham side who perhaps haven't got the points their performances have earned so far this season.

The other game sees Oxted play host to the University of Exeter aiming to return to winning ways against the side they recorded their first ever top flight victory against last season.

Surbiton v Brooklands MU – 17:00 (Sat 16 Oct)
Beeston v Hampstead & Westminster – 14:00
Holcombe v Old Georgians – 14:00
Oxted v University of Exeter – 14:00
Wimbledon v University of Durham – 14:30

Division One North

Second plays fourth in Division One North as University of Nottingham travel to Cambridge City for what promises to be a thrilling affair. Nottingham have won all their opening games comfortably and will fancy their chances against a Cambridge team they beat 5-3 last season. Before suffering defeat last weekend, Cambridge had looked impressive in their opening two matches and will believe they can take victory.

Cardiff & Met have had an insatiable appetite for scoring so far in 2021/22 and will look to pepper the Bowdon goal when they meet on Sunday. They sit top of the table, with Loughborough Students – who are third on goal difference – also looking to win once again when they travel to a struggling City of Peterborough.

Sheffield Hallam host Olton & West Warwicks on Saturday, both teams looking to build on the momentum of gaining their first points of the season last time out. Finally, Deeside Ramblers visit a University of Birmingham outfit looking to get their points tally underway.

Sheffield Hallam v Olton & West Warwicks – 16:30 (Sat 16 Oct)
Cambridge City v University of Nottingham – 13:30
City of Peterborough v Loughborough Students – 14:00
Bowdon v Cardiff & Met – 14:30
University of Birmingham v Deeside Ramblers – 14:30

Reading have already established a three-point lead in Division One South and will be hoping to extend that further when they play bottom-of-the-table Havant. Conversely, it's been a tough beginning to the season for the Hampshire-based side but they'll be hoping a surprise result against the league leaders will kickstart their season.

Teddington overcame Old Cranleighan 1-0 in a close affair last season and will be hoping to repeat that result to keep in touch with Reading, with Brighton & Hove aiming for similar when they play Canterbury.

It will be tough against the side from Kent though, who sit fourth in the table and head up a group of five teams all levels on four points. Sevenoaks and Southgate are the two immediately below Canterbury and they meet on Saturday, with the Oxford Hawks – who, alongside Old Cranleighan, are also part of that clump – up against Team Bath Buccs.

Sevenoaks v Southgate – 17:00 (Sat 16 Oct)
Old Cranleighan v Teddington – 18:00 (Sat 16 Oct)
Brighton & Hove v Canterbury – 13:00
Havant v Reading – 14:00
Oxford Hawks v Team Bath Buccs – TBC

Richmond's games have been full of goals so far this season and the formbook shows that's unlikely to change when the play Wapping this weekend. In total, 27 goals have been scored in the three matches involving the team from south-west London and a 3-2 victory over this weekend's opponents suggests there will be plenty more this weekend.

The only unbeaten team in the league and top of the table, Old Loughtonians face a tricky tie away to Hampstead & Westminster 2s after they recorded their maiden win last weekend.

London Wayfarers will be similarly confident for their game against Spencer after holding off London Edwardians in a pulsating fixture last time out, while Indian Gymkhana and West Herts will be aiming to avenge losses when they take on Bromley & Beckenham and London Edwardians respectively.

Richmond v Wapping – 12:15 (Sat 16 Oct)
Spencer v London Wayfarers – 13:30 (Sat 16 Oct)
Hampstead & Westminster 2s v Old Loughtonians – 14:00
Bromley & Beckenham v Indian Gymkhana – 14:00
London Edwardians v West Herts – 14:15

The top two go toe-to-toe in what is set to be an enthralling affair as Harborne – second on goal difference – host league leaders Barford Tigers. Both sides have produced some emphatic victories so far this season and will be looking to end each other's perfect start to the season.

Harleston Magpies have also secured maximum points in the opening rounds and will be looking to jump above one or both of the teams above them when they play University of Birmingham 2s.

Loughborough Town celebrated their first ever England Hockey League win in the previous round and will hope to make it two in a row as they host Cambridge University, with Lichfield and Bedford hosting Khalsa Leamington and St Albans respectively.

Loughborough Town v Cambridge University – 12:30
University of Birmingham 2s v Harleston Magpies – 12:30
Lichfield v Khalsa Leamington – 13:30
Bedford v St Albans – 14:00
Harborne v Barford Tigers – 14:30

Having suffered defeat for the first time in 2021/22 last weekend, Timperley have the chance to immediately close back up on the teams above them when they visit Belper. However, their hosts have barely been troubled so far this season and will be aiming for a fourth straight win.

Didsbury Northern, who overcame Timperley in a close affair, have also recorded full points so far this season and face a Leeds side who have had a mixed start to the season. They lost to University of Durham 2s a few days ago, with the team from the north-east looking to move closer to the top two with victory over Wakefield.

Doncaster are unbeaten in their two games this season and host a struggling Alderley Edge, while Beeston 2s will be in search of their first points against Preston.

Doncaster v Alderley Edge – 13:30 (Sat 16 Oct)
University of Durham 2s v Wakefield – 14:00 (Sat 16 Oct)
Belper v Timperley – 12:15
Preston v Beeston 2s – 13:30
Didsbury Northern v Leeds – 14:00

Cheltenham and Chichester will both be hoping to arrest disappointing starts to the season when they meet in the first game in the Conference West on Saturday. Hosts Chichester have only recorded one point, while Cheltenham are yet to trouble that column of the table. But both will be aiming to turn their fortunes around when they meet.

At the other end of the table, University of Bristol and Clifton Robinsons have both won three games from three so far and will be hoping to add to that record when they play Isca and University of Exeter 2s respectively.

Plymouth Marjon beat Fareham 2-1 last season and will be looking for more of their same to record their second win of the season, while Ashmoor will look to make it three straight victories when they host Cardiff University.

Chichester v Cheltenham – 13:30 (Sat 16 Oct)
Ashmoor v Cardiff University – 13:00
Isca v University of Bristol – 13:00
Fareham v Plymouth Marjon – 13:30
Clifton Robinsons v University of Exeter 2s – 14:00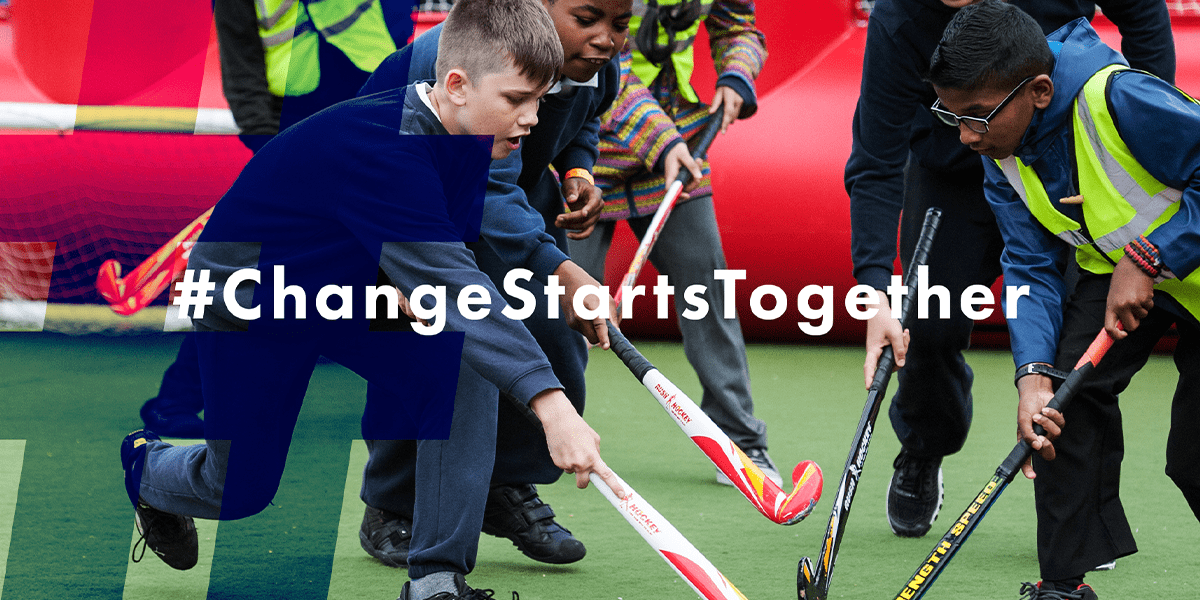 #ChangeStartsTogether Conference
Join our virtual ED&I conference on 2 November to help make hockey more inclusive
Book Now