Uni Of Exeter Seal Survival As Wimbledon Claim Second Spot In Dramatic Final Day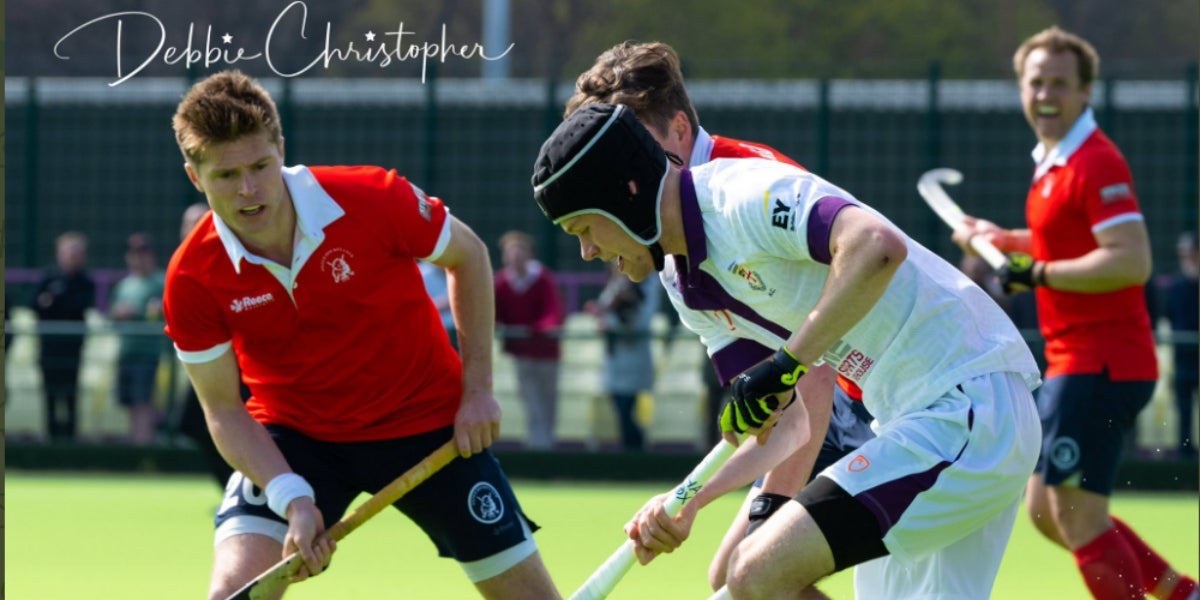 Click here to download a full list of scorers from this weekend's men's games, and here for the women's games. For full fixtures, results and tables from across the country, click here.
A thrilling final day of action in the Men's Premier Division saw University of Exeter avoid relegation with victory, while Wimbledon secured second spot in the table.
University of Exeter knew that victory would guarantee survival, sitting one point ahead of Durham University at the foot of the Bottom 5, and they sealed their survival with a stunning 6-2 victory over Brooklands Manchester University.
Goals from Rhys Bradshaw, Max Lowrey, Billy Collins, Elliot Sanderson, Louis Ridge and Nick Nurse secured Exeter's survival, with Felix Tully and Andrew Rushbridge responding for BMU.
Ultimately Exeter did not need victory to seal their place in the top flight next season, with Oxted defeating Durham University 4-1.
Goals from Alex Blumfield, Sam Driver, Mark Galloway and Jordan Turnbull handed Oxted victory in their final match of the season, with Joe Morton's effort not enough to save Durham.
Meanwhile, Wimbledon sealed second place in the table and European hockey next season with a 3-2 victory over champions Old Georgians.
David Condon, Liam Ansell and Ben Arnold - in his final match for the club - struck for Wimbledon to see them remain ahead of Surbiton in the Top 6, with two goals from Sam Ward not enough for Old Georgians to finish the season with a victory.
Though Wimbledon's win denied them second place in the table, Surbiton ended their season on a high with a 4-2 win over Hampstead & Westminster.
Strikes from James Gall, Alex Williams, Ben Boon and Luke Taylor saw Surbiton seal victory in their final match of the season, Hampstead & Westminster on the scoresheet through Rhodri Furlong and Sam French.
Meanwhile, Holcombe picked up a dramatic 7-4 victory over East Grinstead.
Braces from both Tim Guise-Brown and Jake Owens, with further scores from Dan Edwards, Craig Wild and Greg Nolan handed Holcombe victory in an 11-goal thriller.
Luke Holland scored twice for East Grinstead, with further goals coming from Finlay Boothroyd and Jarryd Jones.
Women's Premier Division: Birmingham finish top of Bottom 5
There were also some final matters to be settled in the Vitality Women's Premier Division, with University of Birmingham finishing top of the Bottom 5 after a 4-1 victory over Loughborough Students.
Millie Attwell scored twice for Birmingham, with Becky Manton and Rebecca Condie also scoring to help seal a comfortable victory, with Kirby Harris the sole scorer for Loughborough Students
Meanwhile, Buckingham ended their season with a 1-0 victory over Swansea, Jo Day scoring the winning goal.